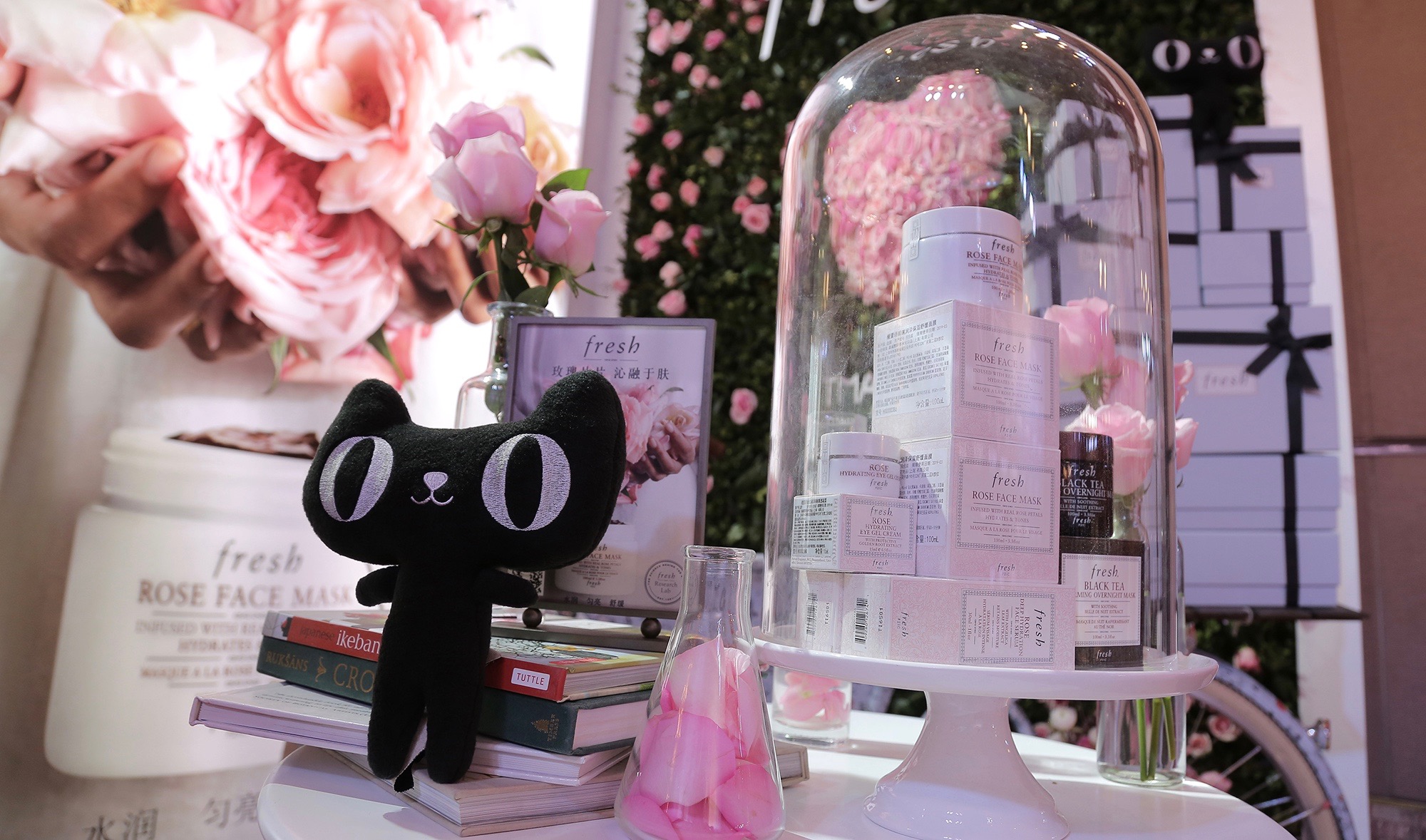 Alibaba Group continued its call for the merger of online and offline shopping on Tuesday as global and Chinese cosmetics brands gathered in Shanghai for the annual Tmall Beauty Awards.
The growing trend, which the e-commerce giant calls "New Retail," is making the once-clear distinctions between physical and virtual commerce obsolete, Alibaba has said. That's because the ubiquity of smartphones has allowed retailers to engage consumers via the internet while they're on the go, often through Alibaba platforms such as Tmall, and merchants can use that engagement to drive them into their bricks-and-mortar stores.
"Customers won't realize the separation of online and offline," said Jet Jing, vice president of Tmall's Fast Moving Consumer Goods unit, at a forum held before the awards ceremony. "Instead, they [will] feel that brands offer a seamless, consistent and effective customer experience via the internet and mobile internet all the year round, at any time and any location."
New Retail also relies heavily on the data that Alibaba and its merchant partners collect on consumers, using the information to better identify, reach, analyze and serve the close to500 million monthly active mobile users shopping on Alibaba's sites. The Hangzhou, China-based company has gone so far as to predict that New Retail will disrupt not just the relationship between merchants and consumers but the traditional models of online payments, manufacturing and supply chain management.
Alibaba took the opportunity to spotlight New Retail at the Tmall Beauty Awards because the beauty sector has been quick to adopt so-called "omnichannel" strategies, the company said. Tmall already hosts 3,000 cosmetics brands, and six more are set to join Tmall in the coming months: MAC by Estee Lauder, LVMH's Fresh, AmorePacific's Hera, Shiseido's ELIXIR, Kiehl's under L'Oréal and Korean brand Jayjun.
One of the most basic New Retail strategies thus far has been the integration of offline loyalty programs with Tmall to allow consumers to claim benefits wherever they shop. More than 30 brands including LaMer, SK-II, Lancôme, Guerlain, Sisley and Sulwhasoo have already done so, Alibaba said.
Brands are leveraging new technologies to engage potential customers as well. France's Guerlain used a live-streamed broadcast on Tmall to secure 50,000 followers for its newly launched store, generating 4 million "likes," comments and other interactions in the process. Tmall is also delivering smartphone services such as a "digital mirror" that allows consumers tovirtually applyas many as 2,000 different shades of makeup while shopping online. And brands such as Estee Lauder have already adopted Tmall's BA (Beauty Advisor) Online feature, which provides makeup and skincare consulting via video chat.
"No matter if it is the mobile internet or a website or a QR code, these technologies are tools for us to connect our brand and customers," said Nicolas de Klebnikoff, Asia managing director at Fresh Fragrances and Cosmetics. "The most important thing is to hear the needs of customers and meet their demands."
"For us, the most challenging thing is how to maintain the consistency of the online and offline experiences, no matter whether the customers are introduced from online to offline, or from offline to online," de Klebnikoff added. "We hope we can provide complete experience and better serve our customers."
Jing urged merchants to continue moving quickly to bring their businesses into line with these developments in technology and consumer expectations "to seize the opportunity of New Retail."
For its part, Tmall will streamline the services it provides the merchants selling on its platform, Jing said. Tmall account managers will work with brands to create a holistic plan that offers business development, marketing, new product launches and supply-chain management. Those plans will span across Alibaba's ecosystem to include other platforms such as flash marketing service Juhuasuan, Jing said.
Chris Tung, Alibaba Group's chief marketing officer, framed the growth in the beauty category as part of a larger upgrade in consumption taking place in China. While the country's first phase of consumption focused on basics such as food and clothing, there are now five trends that are driving spending in the world's second-largest economy: fashion, health and sports, the home, smart devices and imported goods.
"If you're closer to these [trends], you're closer to the sweet spot of the consumers," Tung said.