YOOX NET-A-PORTER (YNAP), owned by Swiss luxury group Richemont, will form a joint venture with Alibaba Group to bring the online luxury retailer's offerings to Chinese consumers, the companies announced on Friday.
The JV will launch a mobile app for the NET-A-PORTER platform and menswear site MR PORTER. The JV will also open flagship stores for NET-A-PORTER and MR PORTER on the Tmall Luxury Pavilion, a channel on B2C shopping site Tmall dedicated to connecting premier brands with China's digital-first luxury consumers.
Alibaba will lend its resources and expertise in marketing, payments and technology infrastructure to the JV, while Richemont leverages its strong relationships with leading luxury brands through YNAP, the companies said. The JV is 51% owned by YNAP and 49% owned by Alibaba.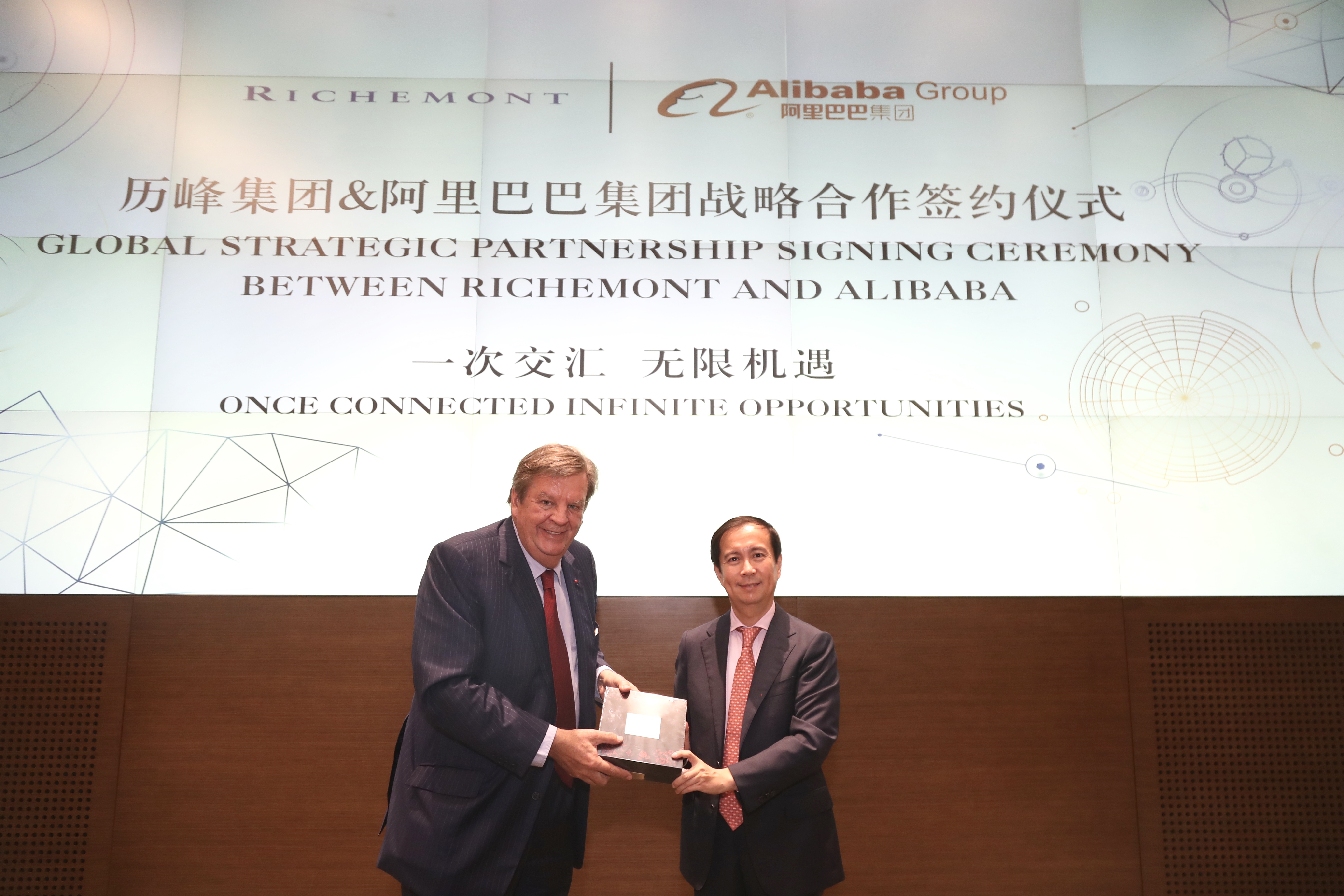 In a joint release, Richemont Chairman Johann Rupert emphasized that Chinese consumers, whether shopping in China or while overseas, are an increasingly important customer base for the company. The JV, therefore, will help to open the Chinese market to NET-A-PORTER, MR PORTER and the luxury brands selling on their platforms.
"Our digital offering in China is in its infancy and we believe that partnering with Alibaba will enable us to become a significant and sustainable online player in this market," he said.
Rupert said Richemont is in the same boat with its other partners at YNAP. "We've spoken to various owners of some of the Maisons about the inevitable convergence of online and offline. I don't think there's any doubt in anybody's mind that the new luxury, the new shopping experience will be in a different form'Ķ Everybody is excited about China and Chinese travellers, and this is obviously the best way to go," he added.
Geneva, Switzerland-based luxury powerhouse Richemont owns 17 leading luxury brands, such as Cartier, Montblanc, Piaget, Van Cleef & Arpels and Chloe in addition to YNAP. The online retail platform runs four different websites — NET-A-PORTER, MR PORTER, lifestyle-goods destination YOOX and affordable-fashion seller The Outnet — as well as online flagship stores for famous fashion brands such as Armani, Moncler and Valentino.
In the future, the companies said they would explore ways to "fully digitize the retail value chain" by integrating merchandising, marketing, payments with last-mile delivery, providing consumers with unique, seamless online-to-offline shopping experiences.
Alibaba Group CEO Daniel Zhang said the move is a chance to better serve the company's more than 600 million users, who are part of a larger consumption upgrade taking place in China. The JV will give those consumers greater choice as their tastes grow in sophistication as a part of that upgrade while Alibaba taps one of the world's most-significant consumer trends.
"Chinese consumers are expected to account for nearly half of the global luxury market by 2025, and through this partnership, Alibaba and YNAP will be even better positioned to capture this compelling market opportunity."
Zhang was citing research from management consultancy McKinsey & Co. said in a 2017 report that Chinese consumers accounted for only 12% of global luxury sales in 2008. Eight years later that figure rose to 32%. McKinsey estimated it would reach 44% by 2025.
That trend has played out on Alibaba's e-commerce platforms. In the 12 months ending in June, total luxury sales on Tmall grew 46%, while the total number of luxury shoppers grew by 36%.