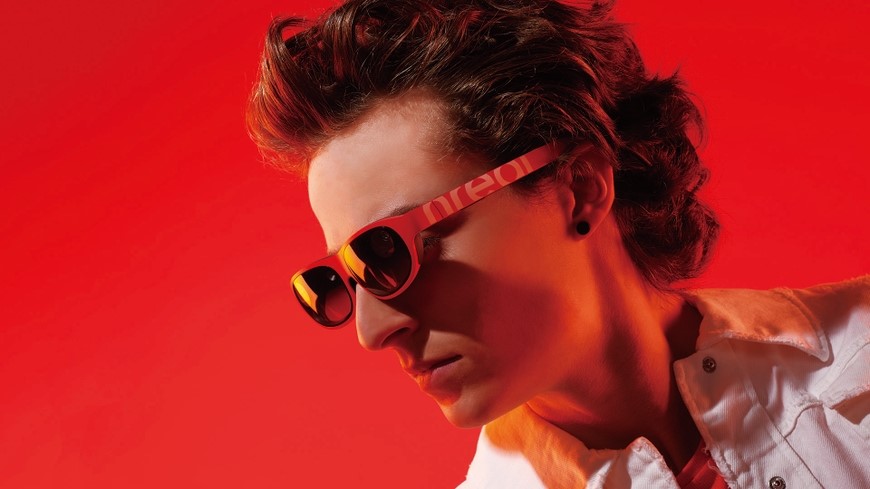 Nreal, an augmented reality (AR) glasses maker, announced it had raised $60 million in a funding drive led by Alibaba Group.
"We've hit another milestone," said Nreal in a tweet on Wednesday from its corporate account.
AR provides an immersive customer experience by bringing simulated objects into the user's world with the help of three-dimensional graphics and audio.
It is different from virtual reality (VR), which brings the user into a simulated world, though both rely on equipment such as head-mounted displays, earphones and haptic controllers to deliver these experiences.
While AR and VR are in the early stages of adoption, cheaper sensors, the spread of the Internet of things, and demand for realistic digital interaction are expanding the market, said consultants at Bain.
The global 3D interactive and immersive environment, or metaverse, will hit a valuation of $678.8 billion by 2030, according to consultants at ResearchAndMarkets.com, spurred by the fast-growing AR and VR industries.
Extended Reality
Nreal said it would use the additional capital from its latest fundraising to boost research & development, expand into new markets and build partnerships to create more content for users.
Nreal has established partnerships with more than 10 carriers and entered six countries, according to its website.
Founded by entrepreneur Xu Chi in 2017, it raised $3 million of angel funding later that year. The Beijing-based company opened an R&D center in Wuxi, eastern China, and raised $40 million in a B1 fundraising in 2020.
Backed by investors such as private equity firms Hillhouse Capital, Sequoia Capital and electric carmaker Nio, Nreal has raised $231 million across seven rounds, according to business database Crunchbase. The Series C+ round is an extension of a fundraising announced in September.
Its equipment merges the physical and digital worlds; products include the Nreal Light and Nreal Air sunglasses, accompanied by Nreal's self- developed 3D Nebula system.