Tmall Collection's fashion show this year offered a catwalk experience with a twist, giving viewers the opportunity to engage with some of the world's best-known fashion brands and be their own designers.
With over 60 of the world's biggest fashion labels – Burberry, Estee Lauder, Levi's, MAC, G-Star, Kappa, Clarks, Adidas, Swatch, Tumi, to name a few – the four-hour show took place in Beijing's iconic "Water Cube." The organizers wowed viewers with a glitzy, star-studded line-up, which included American rapper and designer Jaden Smith, Chinese pop sensation Chris Li and Taiwanese singer-actress Rainey Yang.
Internationally acclaimed designers Jason Wu, who dressed former U.S. First Lady Michelle Obama, and Anna Sui, known for her whimsical and sensual designs, also took the stage with models donning their creations.
WATCH: Tmall Collection's 2018 "See Now Buy Now" Fashion Show
Kicking Off 11.11
The Tmall Collection fashion show is Alibaba's annual curtain-raiser for the 11.11 Global Shopping Festival, a monthlong shopping bonanza that culminates on November 11. Unlike traditional runway shows, Tmall Collection is a "See Now Buy Now" event, allowing the audience to purchase items they see on the catwalk in real-time via their smartphone.
"Tmall Collection is really important to the 11.11 campaign, because it kicks off the festival. This event also presents to the consumers what the new things are that they can look forward to from global brands," said Chris Tung, chief marketing officer for Alibaba Group. "This is about showcasing the newest releases from the top leading brands of the apparel and cosmetic industry."
The show's year-on-year growth in scale and scope underscored China's rapidly warming embrace for high fashion and its rising prestige as a fashion destination. Online viewership for this year's show hit nearly 58 million, more than triple that of last year, according to official figures from Tmall. Meanwhile, the number of interactions online, such as likes, comments and shares, jumped five times from last year to 144 million
More than 1,000 items also made their China debut during the show, giving consumers exclusive access to the latest trends in fashion.
A Gathering of Top Global Brands
In its third year, the live runway show has become a must-do event for brands and designers who want to expand their presence in China and deepen their relationship with Chinese consumers.
"China is the most exciting place in the world right now. This is where it's all happening and where the whole focus is shifting to," said Sui. "You couldn't be in a better place than to be in China right now," she said, describing platforms such as Tmall as the "future of shopping."
More top luxury brands joined the show this year, including Stella McCartney, MCM, La Perla, Giuseppe Zanotti and Stuart Weitzman. These brands are also part of Tmall's Luxury Pavilion, the platform's high-end marketplace catering to China's more-affluent fashion consumers.
Many brands incorporated entertainment and innovative lighting technology as a way to catch the attention of young Chinese consumers, a key demographic in the world's second-biggest consumer market.
"The 'See Now, Buy Now' show provides a powerful sales channel for the world's leading brands and also has the potential to reshape the fashion industry with the interactive component tailored for the always-online Chinese millennials," said Jessica Liu, president of Tmall Fashion and Luxury.
In the Designer Seat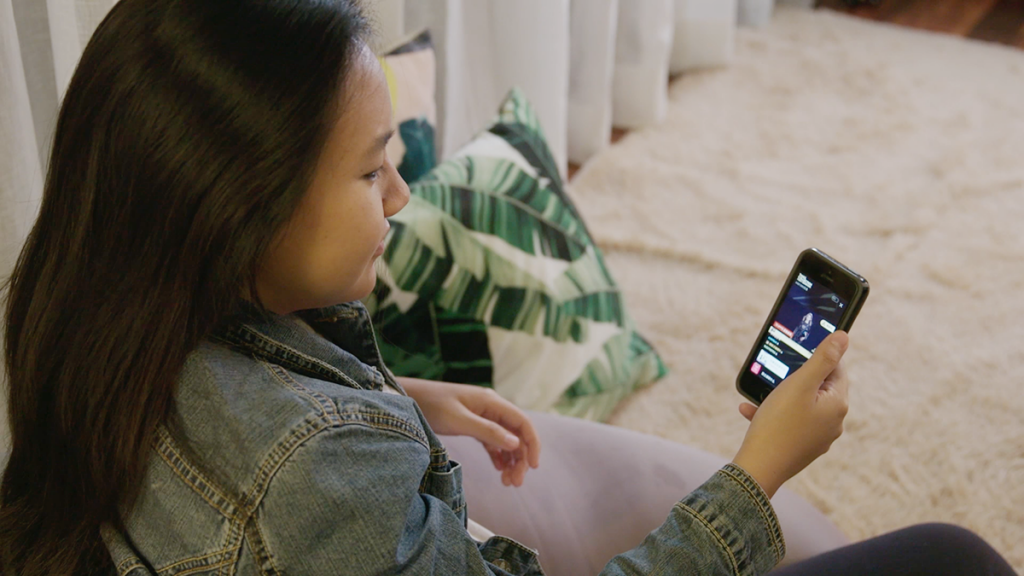 In addition to the popular "See Now" and "Buy Now" features, this year's fashion show also introduced a new interactive feature, "Play Now."
Viewers had a chance to vote for their favorite outfits to create a trend report while watching the show. While watching online, the consumers were able to choose among four fashion styles and vote for the "next hot items," providing insights and instant feedback to participating brands.
"Tmall Collection is our annual extravaganza to showcase the hottest trends in fashion. We created the 'See Now, Buy Now' concept two years ago, and we are excited to boost consumer engagement to a new level with the 'Play Now' feature, enabling viewers to share their views with brands real-time," Liu added.
The runway show was broadcast live on 10 platforms, including the Taobao app, Alibaba's video platform Youku and microblogging site Weibo, and short-video app Tik Tok.
–Additional reporting by Christine Chou and Tom Brennan