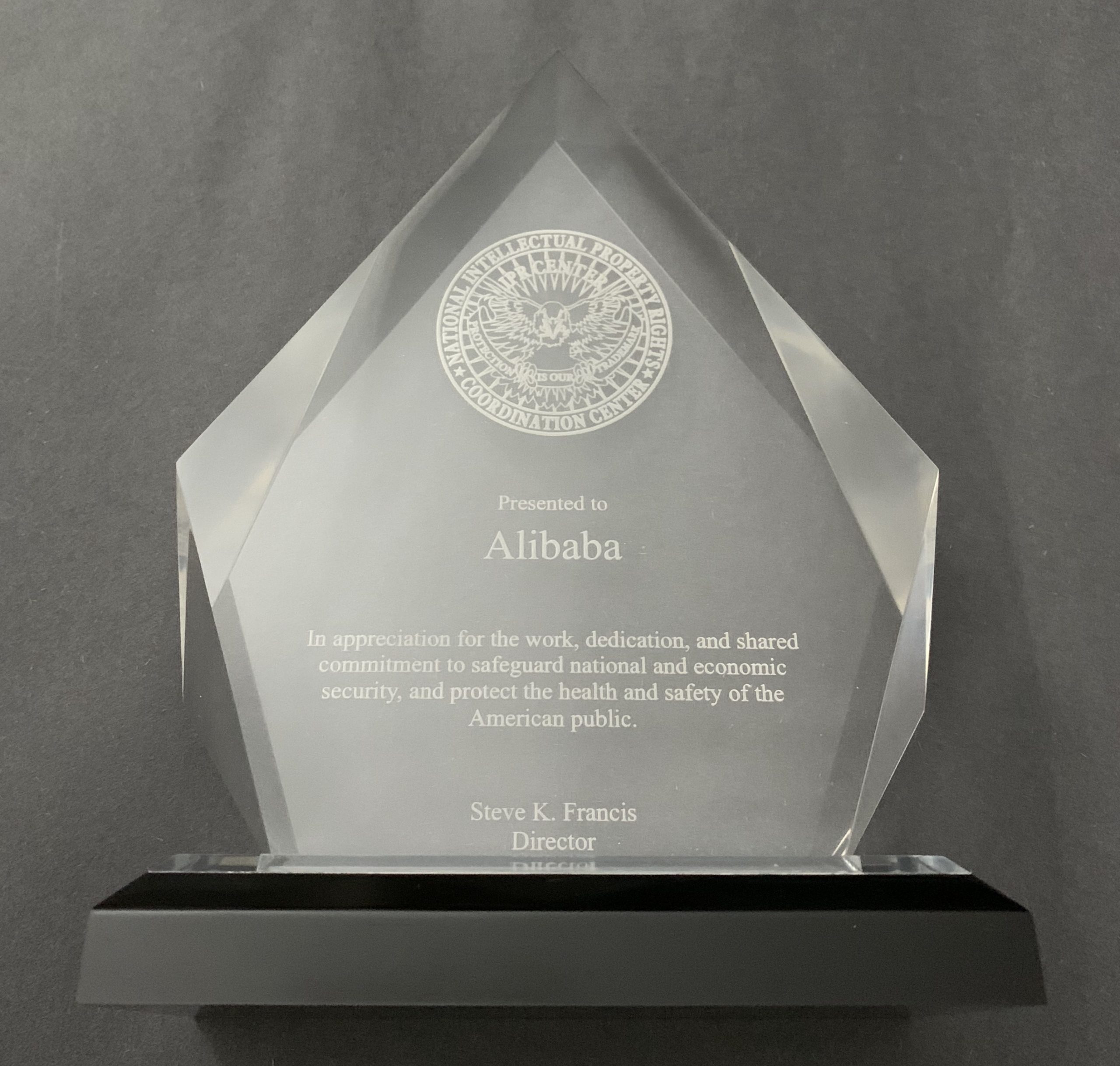 The National Intellectual Property Rights Coordination Center, the U.S. Department of Homeland Security's key investigative branch and 23 other federal agencies have officially recognized Alibaba Group for its steadfast efforts to combat IP theft and safeguard consumers.
"We are proud to recognize the company's unwavering commitment in protecting intellectual property rights and consumer health and safety," said IPR Center Director Steve Francis in a virtual ceremony held last month, noting Alibaba was the only non-American marketplace to win an award.
Alibaba Vice President and Head of Global IP Enforcement Matthew Bassiur stressed the global nature of IP protection, noting Alibaba collaborates with external stakeholders, including other award recipients, "because it's the right thing to do, regardless of borders."
"We know who the bad guys are, and when we work together, we are a heck of a lot stronger than when we work siloed," Bassiur said.
Earlier this year, DHS and the IPR Center acknowledged Alibaba's contributions in combating fraud and other illegal activities related to Covid-19. Alibaba was similarly singled out as the only non-American company actively engaged in the collaborative effort.
Alibaba is among 25 companies and entities working since April with the IPR Center to "effectively disrupt and dismantle Covid-19 criminal networks and strengthen global supply-chain security," according to a press release. Homeland Security said the collaboration also aimed to strengthen global supply-chain security and protect the American public.
By the beginning of May, just a month after operations began, U.S. special agents from the department's investigative unit had opened over 315 investigations across the country, seized over $3.2 million in illicit proceeds, arrested 11, executed 21 search warrants, eliminated 19,000 Covid-19 domain names and worked with U.S. Customs and Border Protection to seize over 494 shipments of mislabeled, unauthorized, fraudulent or prohibited Covid-19 test or treatment kits, homeopathic remedies, purported anti-viral products and personal protective equipment.
"At the core of Alibaba's ecosystem is trust. This trust requires a customer-first mentality and leadership. It requires principles and action. These essential ingredients are ever more vital during an unprecedented pandemic," said Alibaba's Bassiur. "With our values firmly rooted in health and safety, Alibaba has implemented highly restrictive measures and will continue to proactively take aggressive action against those who seek to line their pockets by trafficking in counterfeit or substandard Covid-19 related goods or services."
Alibaba has long made IP protection and platform governance a priority and has taken market-leading efforts to work with brands and rights-holders around the world. In 2017, Alibaba founded the Alibaba Anti-Counterfeiting Alliance (AACA) in collaboration with around 30 members. Through partnerships with rights-holders, enforcement has picked up significantly and complaints have tumbled.
Last month, the AACA said its ranks had swelled to 185 rights holders from 18 countries and regions. The number of brands represented by AACA members also rose 33% to over 600 in just the past year.
Sign up for our newsletter to receive the latest Alibaba updates in your inbox every week.