Alibaba Group took to the halls of technology and startup conference VivaTech last week to share how its innovations are making it easier for people to do business anywhere.
Over 150,000 people from across 174 countries attended the four-day event in Paris to hear from keynote speakers including Alibaba Group Director and President Michael Evans, and Tesla founder Elon Musk.
Other executives like the group's Chief Marketing Officer Chris Tung and Co-managing Director Michelle Lau also made appearances at Alibaba's VivaTech booth to lead explainer sessions about group's latest retail technologies and more.
Cloud computing business Alibaba Cloud had its own booth and the platform's President of International Business Selina Yuan stopped in to say hi.
This year was the first time high-end e-commerce marketplace Tmall Luxury Pavilion had a presence at VivaTech.
The platform marked the occasion with its Customer First series of roundtables featuring the likes of French shoe brand Repetto and Swiss luxury group Richemont.
Alibaba's travel services platform, Fliggy, presented augmented reality (AR) technologies and livestream services to enhance digital travel. Visitors could wear AR glasses to interact with virtual exhibits and architectural sites such as Hangzhou's Liangzhu Museum. The glasses were jointly launched by Fliggy and its partner, Rokid, a Chinese human-computer interaction technology product company.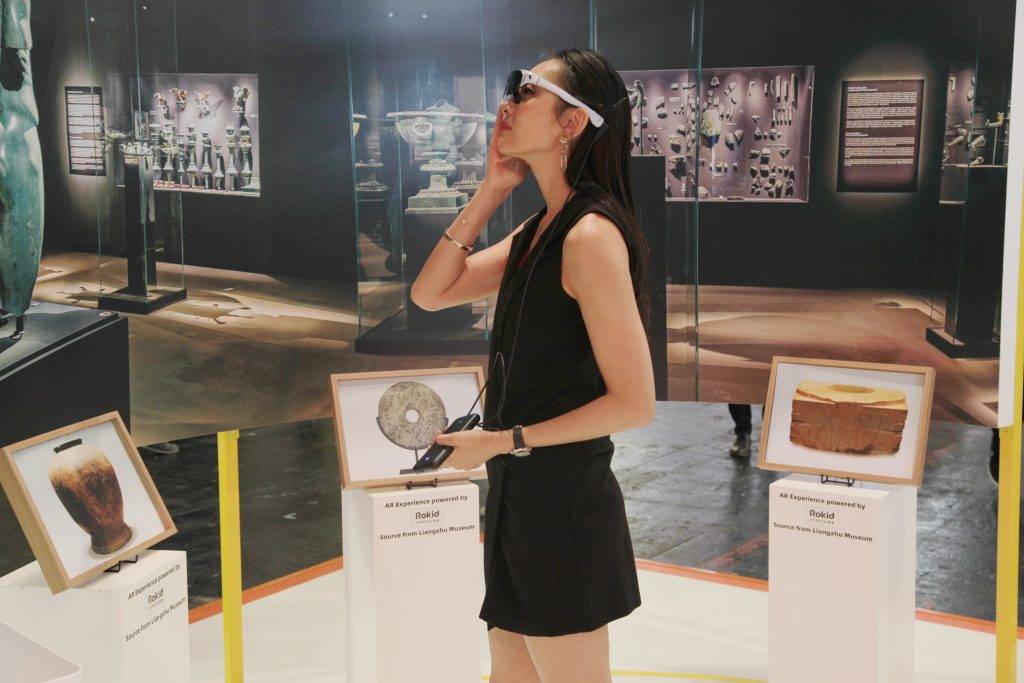 Discover more Alizila videos here