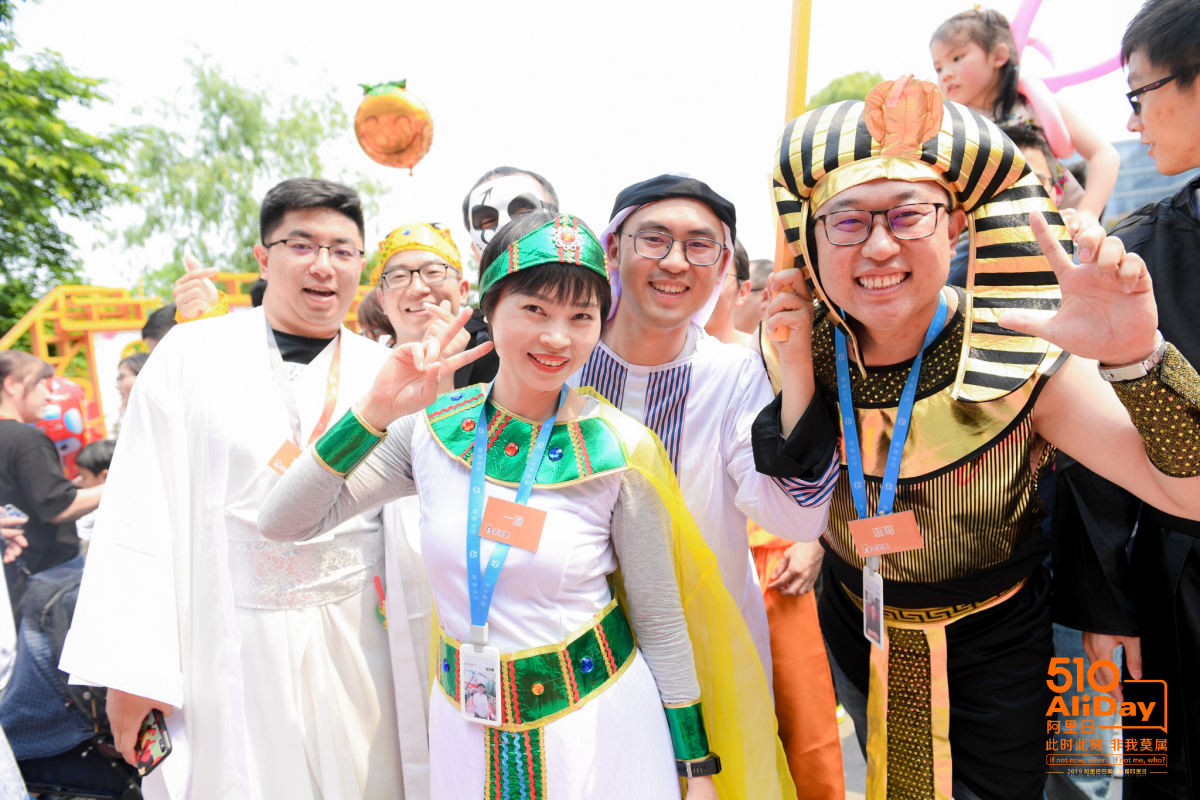 "Work Happily, Live Seriously" is one of the 92 Alibaba proverbs that is often heard – and practiced – at Chinese e-commerce giant Alibaba Group.
According to company founder and Executive Chairman Jack Ma, "Only happiness can foster innovation." At the same time, the biggest differentiator between Alibaba and other companies is the emphasis on living a meaningful life, he has said.
"You only live once. There is no rehearsal. Therefore, if you don't take life seriously, life will not take you seriously," Ma told employees at Alibaba's 18th anniversary celebration in 2017.
To strike that balance, Alibaba combines purpose-driven work – serving brands and consumers – with dozens of events and activities at its offices around the world to give employees the chance to live out this unique company value.
At no point in the year are these more visible than on Ali Day, an annual celebration of Alibaba employees and their families that takes place on May 10. Here's a look at the things that keep staff working happily so that the company can live seriously, and fulfill its mission "to make it easy to do business anywhere."
Social Clubs
When you have over 100,000 employees worldwide, you're bound to have a diversity of hobbies among the staff. At Alibaba, clubs range from skateboarding and the Chinese zither to floral arrangement and the Japanese martial art of kendo.
Alipalooza
Alibaba engineers build the company's world-class technology, but many of them also make great music. That music can be heard at concerts at Xixi campus in Hangzhou throughout the year.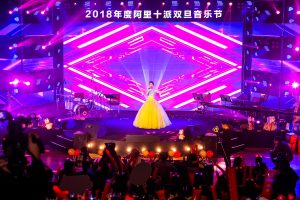 Working Hard at Working Out
The 24-hour gym is one of most frequented spots at Xixi. In addition to work-out equipment, there are also studios for pilates, yoga and Zumba classes. There are also indoor and outdoor courts for basketball, dedicated areas for ping pong and badminton, and there's a rooftop jogging path.
Sports
What better way to build team spirit than intramural sports? Xixi often hosts games and matches between different business teams, and it's not uncommon for employees to gather around the court during lunch to cheer on their squad.
Welcome Back!
Every two years, Alibaba holds a homecoming reunion to welcome all former employees return to Xixi campus. The event gives old friends and colleagues a chance to catch up with each other, share experiences and hear from company executives.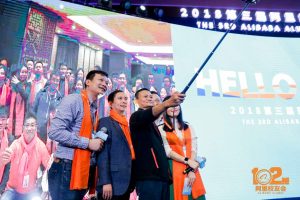 Holidays & Festivals
On major holidays and important events, such as the annual 11.11 Global Shopping Festival and Ali Day, Xixi campus is adorned with decorations and displays in the spirit of the occasion.
Celebrating Achievements
Keeping the world's biggest tech company running smoothly requires the collective efforts of all employees. This is especially true during major events, such as the 11.11 and 12.12 shopping festivals, when staff are running full steam in preparation. As a token of gratitude, the company often plans fun events to thanks them for their hard work and dedication.
Employee Philanthropy
Alibaba encourages all of its employees to perform at last three hours of public services each year. In the past fiscal year, Alibaba employees together spent 270,000 hours performing public services in over 20 countries. Here are a few of the ways that employees have chosen to give back to their communities.
Employee No. 23333333
In the heart of Xixi campus, there's a small wetland park with winding, tree-lined foot paths and traditional stone bridges. The park is also the home of two "feathery" employees – two geese who are beloved by employees, include Ma, whose office has direct view of their home.
Eat Your Heart Out
Alibaba's employees come from all over China, and the world. To please these different palates, the five canteens on campus serve an array of cuisines, including Sichuan spicy noodles, Shanghai soup dumplings, Japanese ramen, Korean kimchee casserole, Taiwanese tapas and even halal meals.