To improve the viewing experience for each set of eyes, Alibaba Group's online streaming platform, Youku, released a new color-enhancement feature for color-blind users.
Color-blind users can now switch on the color-enhancement mode for any video on the Youku app, from movies to live sports, to see a broader range of colors, with more vibrancy and detail. Available for both Android and iOS devices, the new feature offers three options in the pilot stage, each designed with red-deficient, green-deficient or blue-yellow-deficient users in mind.
The experience is similar to applying color filters to a photo, and it makes transitions without disrupting the video. But it's more than just a filter: Youku uses an image-correction algorithm to process the images and identify the indistinguishable shades, then recalibrates them into shades that the user will be able to see — all in real-time.
VIDEO: Watching the World Cup with the new feature.
Color blindness, or color-vision deficiency, is primarily an inherited condition that limits a person's ability to distinguish certain shades, most commonly reds and greens. A rare, and more-severe, form of color blindness sees the world in only black, white and grey. The condition affects about 320 million people globally, approximately 8% of men and 0.5% of women, according to U.K.-based charity Colour Blind Awareness. In China, the most-populous nation in the world, this translates to more than 60 million color-blind people.
"Our purpose is not to help people who have color-vision deficiencies to see the same image as 'normally sighted' people, but to let them see the colors they couldn't differentiate before, a wider variety of colors in an image," said Zhang Zihao, who heads the engineering team behind the new feature.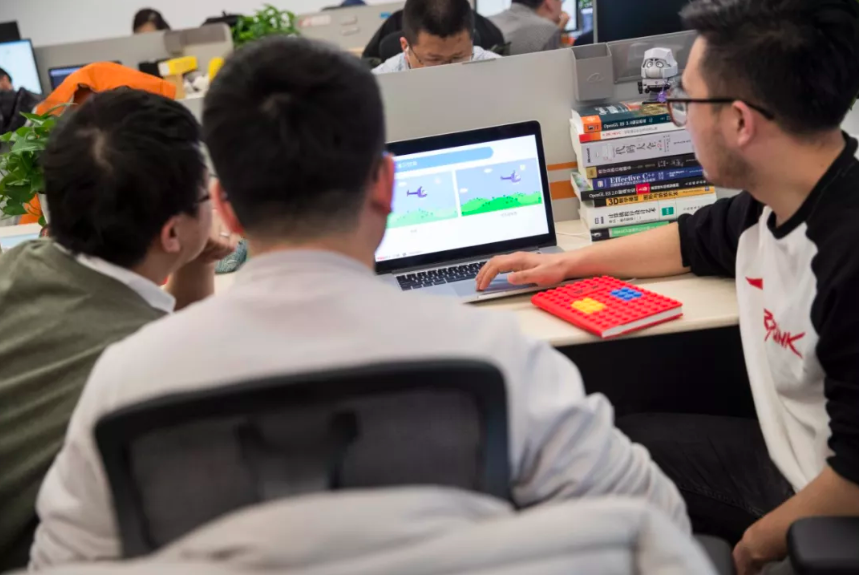 It took his team a month to develop the feature, going from researching basic theory — such as human visual perception, the causes of color-vision deficiency and how the condition affects the ways people see — to building algorithm models, testing and optimizing the solution.
"At the core of the technology are powerful computer graphic and image-processing algorithms and, most importantly, large-scale computation capacity to process data streams in real-time," said Zhang.
Youku is the latest video-streaming platform in China to introduce "color-blind mode," joining the likes of Tencent Video and iQiyi. Meanwhile, making games more accessible for color-blind players is becoming a priority for videogame companies worldwide, such as through accessibility settings in Insomniac Game's Spider-Man and Blizzard's Overwatch. Technology companies are also rolling out their own solutions, such as Microsoft's Color Binoculars app, which uses a smartphone's camera to help the color-blind see an enhanced version of their surroundings, or Samsung's app, which helps recalibrate colors on TVs. Google released an extension for its Chrome browser, designed to help people customize the color display and apply that to all webpages.
This isn't the first time Alibaba has introduced inclusive technology.
Last October, to improve the shopping experience for blind and partially sighted users, online marketplace Taobao added an artificial intelligence-driven feature that reads text written on images. Previously, users would have used screen-reading software that simply announced "image" as it scanned the page. The effort was driven by the company's "Barrier-Free Lab," which started with a handful of employees in 2011 and has since grown to hundreds of volunteers across the company.
DAMO Academy, the e-commerce giant's $15 billion global research program, is also seeking to improve the smartphone experience for this demographic. Set to launch later this year, a new product called "Smart Touch" allows users to attach a thin film with textured touchscreen buttons to their phone screens, creating an intelligent interface that gives users shortcuts to destinations within apps.