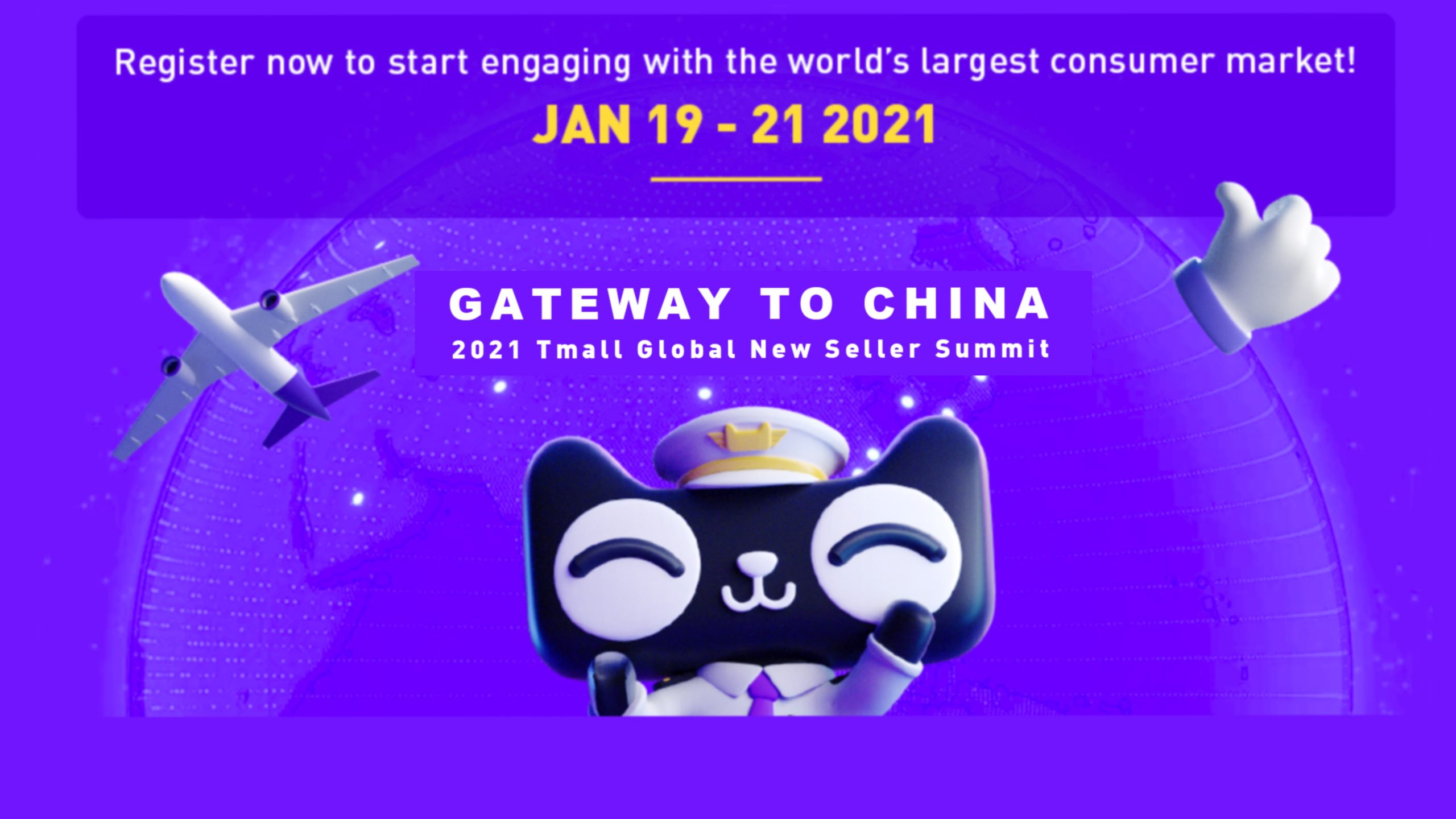 Alibaba's leading cross-border marketplace Tmall Global is hosting its first-ever virtual summit worldwide to unveil the platform's 2021 strategies for incubating international brands in the new, Covid-inducted normal. 
At the height of pandemic lockdowns across the globe last year, many overseas brands rethought their e-commerce approach and turned to China, a resilient market post-coronavirus and a driver of global consumption. China's State Administration of Foreign Exchange recorded a 48% drop, or US$109 billion, in the country's outbound tourist spending between January and November of last year. Demand for imported goods didn't slow during that period, it simply shifted online.
Tmall Global was a beneficiary of that shift, becoming the first choice for both major international brands and SMBs in search of revenue streams. In 2020, the platform said it listed more than 2,200 new brands and over 200,000 new SKUs. Its annual active consumer numbers rose 20%, and paid GMV grew 40% year-on-year. 
And momentum from last year has carried over into the early days of 2021.
"From a consumer's perspective, they're still looking for imported products. We are definitely working to increase our selection and be able to offer different, interesting and unique brands around the globe to Chinese consumers at home," said Tony Shan, head of Tmall Global for the Americas. 
To help facilitate rapid brand activation, Tmall Global last year shifted from an invitation-based model to an open platform. Authorized trademark owners can launch their brands in China on the platform in three ways: 
Tmall Global Platform: a brand flagship store by which brands can open their online store to sell their products directly to Chinese consumers.

 

Tmall Direct Import: where Tmall Global becomes the distributor or buyer, this model is ideal for selling select SKUs already popular with Chinese consumers.
Tmall Overseas Fulfillment: products are listed on a self-operated store by Tmall Global. It is a consignment model that allows brands and suppliers to benefit from the company's global warehouse network in the US, Europe and Asia. It is the most-efficient and cost-effective way for brands to test the China market for sales potential.

 
All of these solutions present a comprehensive picture for brands to think about how to sell in China via Tmall Global. The models don't compete with each other, and brands have the option to pick and choose, said Shan. 
"Whether a brand wants to open a store and test new products, whether they want someone in China to oversee fulfillment, or start with overseas fulfillment, get some initial sales data and feel confident that they will be successful and then opened up a flagship store, I think it's all connected," he added. 
Covid-19 has brought several changes to China's import consumption. Demands for at-home products, health supplements as well as personal protection items soared. Scented candles, skincare and beauty tools, probiotics, low-calorie snacks, liquid soap are becoming the most popular categories on the platform. 
A good example is U.S.-based skincare brand Supergoop, which decided to adopt a digital-first e-commerce strategy in China to be cost-efficient. During the coronavirus, sales started to scale as more Chinese consumers were browsing beauty and skincare products online. At the same time, the brand decided to ramp up its consumer engagement efforts with Tmall Global, using various content and livestreaming services. As a result, this indie brand successfully built a strong consumer loyalty despite Covid-related disruptions and got to partner with Austin Li, one of China's most-followed beauty influencers, to promote its hero product online. 
"We're taking into account the needs of the merchants and also evolving our platform to fit those needs and make it easier for them to sell on the platform," said Shan. 
To learn more about cross-border opportunities and Tmall Global strategies, you can sign up for the Jan. 19-21 summit here. Participants who register can access the latest industry insights, upgraded digital and one-on-one consultation from Tmall Global experts. 
Sign up for our newsletter to receive the latest Alibaba updates in your inbox every week.