Alibaba Chief Executive Officer Daniel Zhang, who joined the group in 2007, has been the engineer of some of Alibaba's best-known achievements, such as the annual 11.11 Global Shopping Festival, which generated over $30.8 billion in gross merchandise volume last year. The 47-year-old former accountant is also a key proponent of Alibaba's push to blend technology and e-commerce to create a "New Retail" model in China. Moreover, he has long been an advocate of cultivating the next generation of talent at Alibaba by offering young people an opportunity to air out and try out their ideas.
At the Innovation and Entrepreneurship Education in the New Era:Challenges and Opportunities conference, organized by Tsinghua University's School of Economics and Management, and CEMS, the Global Alliance in Management Education, on Saturday, Zhang shared four Alibaba success stories. He also covered his views on how to identify and capitalize on new opportunities, the true meaning of innovation and why Alibaba has evolved from being a dream-maker to a "future-shaper." Here are the stories and top takeaways. They've been edited for clarity and length.
Identifying Opportunities:
Every day, we can find lots of opportunities. Some small, some big. But when we take a closer look, many of them are not true opportunities. So, the key is how to prioritize and identify the best of them.
It is not about finding today's opportunities. If you can see the opportunities today, your competitors can, too. A real entrepreneur can identify the opportunities of tomorrow. Maybe many people won't believe you, but that's just a part of being a first-mover. So, try something new and you just might resolve the issues of tomorrow.
WATCH: Daniel Zhang's Full Speech
Story #1: Finding China's Opportunities Online
Zhang recalled how Alibaba founder Jack Ma discovered the internet, at a friend's apartment in Seattle in 1995. When he typed the word "beer," there were plenty of results. But when he entered "beer" and "China," nothing came up. That's when Ma spotted an opportunity. He realized that by leveraging the power of the internet, he could help Chinese businesses find global trading and export opportunities.
Anticipate the Future
Don't try to find a perfect solution, especially in a competitive landscape. In this fast-changing world, we always say, "don't miss the train." Just don't be the last one onboard. In that case, prepare for the next train. Be the first person on that one. It's better to be ready for the future than playing catchup with your competitors.
Future-Shaper
A company needs to have a dream and a great vision to think of tomorrow. But Alibaba wants to be more than just a dream-maker. We strive to be a "future-shaper." We want to create the next train, not follow it.
To start a business, you need a business plan, market surveys, and you do need to understand your customers. But when you start to execute, it is all about corrections. You'll make lots of mistakes, but the key is how efficiently you can correct them. So give young people opportunities to make mistakes, then they will find the right way to get to the destination.
Of course, there are costs in taking these calculated risks. The biggest cost in innovation is opportunity cost. But if you don't try, you will never know what works and what doesn't. And what does work will put you ahead of your competitors.
Story #2: Taobao's Mobile Migration
Zhang recalled that in 2012-2013, when the mobile internet began to take off, a team of Alibaba engineers were tasked with transitioning Taobao to mobile devices. The result was less than satisfactory. The problem? The engineers had using PCs. So Zhang hired young people with no memory of or experience with Taobao as a PC shopping site. Six years later, one of those young engineers, Jiang Fan, is now the 35-year-old president of Taobao.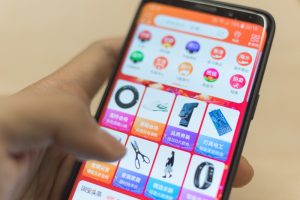 Innovation
Innovation is not only about the big picture. It's about details. Innovation is about how to resolve the pain points faced by customers. So, we always say that if we can identify these pain points, then that is where we'll find opportunity.
Story #3 – Fulfilling an Unmet Need
Back in 2003, eBay was the dominating player in China's e-commerce world, with a 90% market share. But the Alibaba team saw that eBay only provided an auction platform with no way for buyers and sellers to interact with each other and build up the mutual trust you want in a transaction you aren't doing face-to-face. The team immediately built a "live chat" feature for Alibaba marketplaces, enabling dialogue between merchants and their customers for the first time. Live Chat later turned to be more than just a communication tool, Zhang said. It was also great for customer service. And it built up trust between buyers and sellers.
Entrepreneur
Most people care about business opportunities, but if you want to be a real entrepreneur, you have to resolve problems for all of society. Look around the world, the bigger problem you resolve for the society, the bigger the business you will have.
Alibaba's mission – "to make it easy to do business anywhere" – is the reason why Alibaba has grown to be the company it is today. We are not just doing the business for ourselves, but for broader society.
Story # 4 – From Lunchbox to Food-Delivery Giant
Ele.me, the Alibaba-owned local-delivery service, was created in 2008 to meet the needs of students at Shanghai Jiaotong University, who complained they lacked viable food options while studying. The founder of Ele.me saw the opportunity and created an on-campus lunchbox-delivery service. The service quickly expanded beyond the campus to homes and offices. Now, 10 years later, Ele.me is China's second-largest on-demand food-delivery service in China. It was acquired by Alibaba in 2018.
Value, not Valuation
Start-ups should focus on value creation, not valuation. Many people have great ideas, so they create a great Power Point presentation. Then, based on that, they get their first round of funding. They burn the money building the business to scale, then do it all again for another round of funding. But was there any value created? If the answer is yes, then customers will stay with you. If not, they'll leave.
People First
The most important part of my role and responsibility is people. We have a great business and a great platform. But it is all about the people. If you have the right people, you have the right innovation. It is not just about having ideas. It is about having people with vision and the ability to execute.
There are some young people who are passionate and creative, but they don't know how to be good leaders. So, we have to teach them how to lead a team. It's one way we ensure that Alibaba's success will continue in the future.
When I have discussions with my team, I always listen first. Sometimes I remind myself to not comment right away. Because, as CEO, when I comment, it means I'm making a judgment. Just give people time to work things out themselves. They may surprise you.