Schools and communities in China are tapping Alibaba Group's cloud computing arm to build personal carbon accounts as the country vows to become carbon neutral by 2060.
Alibaba Cloud launched the Energy Expert platform in February this year, allowing people to monitor their carbon footprint and receive credits worth money when making low-carbon choices.
Expect to earn 200 carbon credits when you lick your plate clean, and 554 credits if you take the subway, according to the measurement system devised by Guangzhou-based certification body CEPREI, in partnership with Alibaba Cloud.
"The platform is designed to encourage people to adopt low-carbon behaviors and be environmentally accountable," Chen Lijuan, General Manager of Product and Solution at Alibaba Cloud, told Alizila.
The trick is to develop a model that translates individual activities into carbon credits and builds up a community that promotes a low-carbon lifestyle based on the carbon credits system.
More than 1,492 companies and communities use the platform, which has helped them save roughly 394,000 tons of carbon dioxide emissions, according to Alibaba Cloud.
Saving in the Suburbs
The neighborhood of Xinqiao Shiju, located in the southern city of Shenzhen, was one of the first to partner with Alibaba Cloud. Since piloting late last year, the community's 589 residents have been able to save 37.77 tons of carbon emissions.
Every Xinqiao Shiju resident has a personal carbon account to monitor power use and carbon emissions. A household account combines the totals for everyone living in the same house.
The emissions are calculated based on electricity, water and gas use, which can be balanced by solar or wind energy use, with facilities available in the neighborhood.
After showing users their energy consumption, Energy Expert provides customized suggestions, such as installing solar panels to offset a high electricity bill or collecting rainwater to reduce water use.
To be sure, there is more at stake here than infrastructure upgrades.
As individuals gain awareness of their environmental impact, they become more connected to the carbon neutrality cause, said Zhou Fanke, the project's architect at Alibaba Cloud.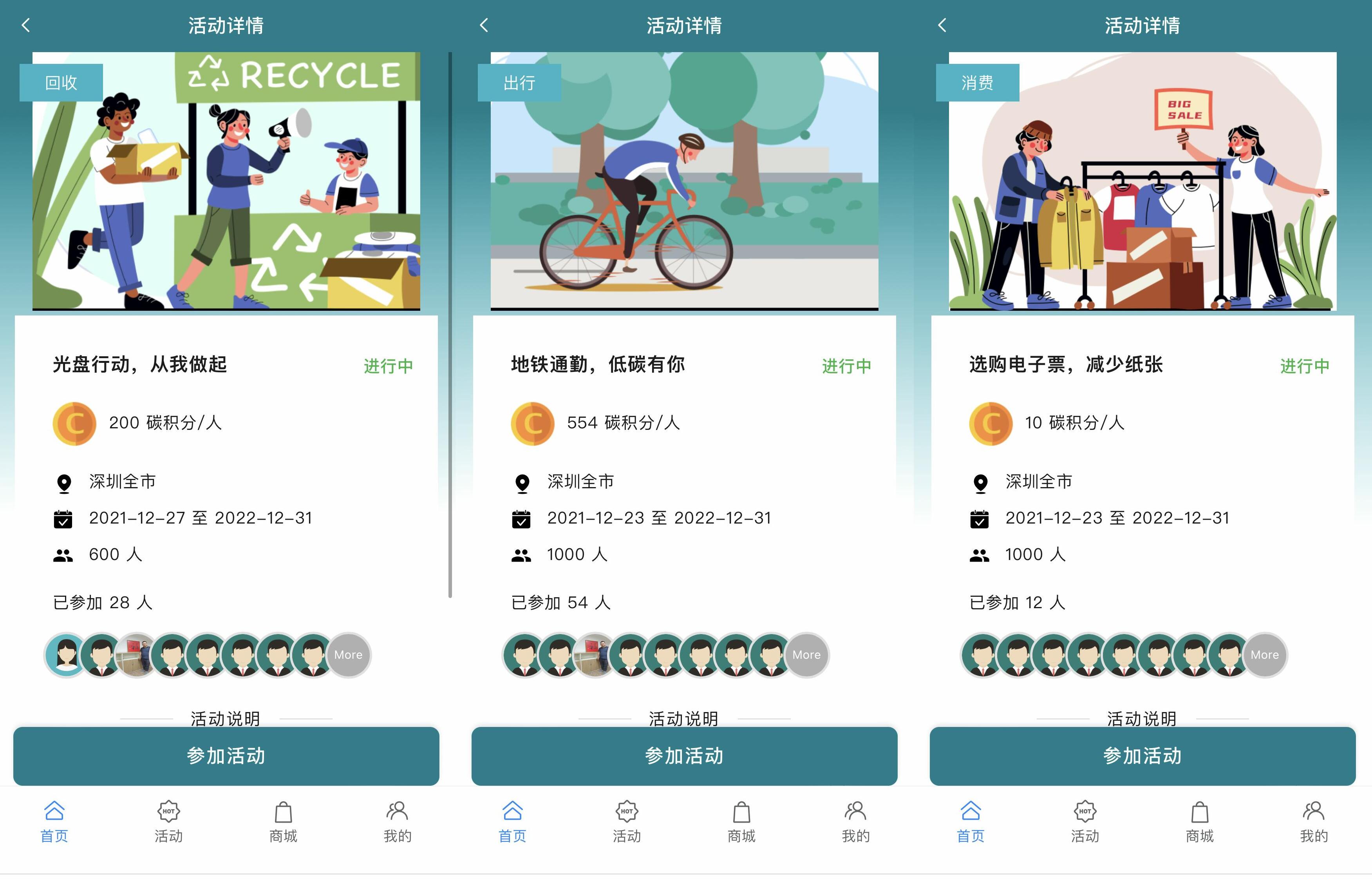 Straight A's in Sustainability
In September last year, the Chinese Academy of Art piloted a similar low-carbon project with Energy Experts.
Students monitor the electricity use of their dormitory every day through a mobile app and the platform generates intelligent power bills showing energy use statistics over the weeks and a campus-wide ranking based on power use.
The system uses role modeling, for example, comparing the electricity use of different dormitories to encourage energy-saving.
"We've been trying to combine behavioral science with technology to change people's perceptions and make low-carbon fashionable," said Xiao Lei from Alibaba Cloud, responsible for running the low-carbon campus project.
Students are also encouraged to submit photos of their clean plates after every meal to curb greenhouse gas emissions from waste disposal, one of the many mechanisms that subtly nudge participants to go low-carbon without limiting their choices, Xiao noted.
After a 30-day trial run, it attracted over 29,000 visits to the low-carbon campus mobile app and resulted in a voluntary emission reduction of 3.94kg per capita.
"We want the residents to have a strong sense of participation and achievement in the low-carbon initiatives," said Zhou. He is pushing for greater use of the digital platform in China.
Alibaba has vowed to eliminate 1.5 gigatons of carbon emissions across its entire business ecosystem by 2035. It pioneered the "Scope 3 +" concept, promising to leverage digital platforms to influence and advocate for a low-carbon approach across the group's ecosystem.
---
Every day is Earth Day at Alibaba. As this international day of awareness approaches, we invite you to explore how we put the environment first and how you can too!