Alibaba Cloud has joined WeWork, the global operator of co-working spaces, and SoftBank group's Chinese telecom unit to launch a new platform to support international businesses entering the China market, the companies announced on Thursday.
The platform offers companies, both well-known brands and small businesses, access to Alibaba Cloud's latest technologies, WeWork's offices and networking opportunities and IT consulting services from SoftBank Telecom China, among other support to help enterprises deepen their understanding of the business landscape in China, the companies said during Alibaba Cloud's APAC Summit, held in Singapore. Participants also will receive exclusive pricing rates and privileges, such as training workshops from Alibaba Cloud or discounts on business travel when using WeWork's online store for members.
"It is a first-of-its-kind opportunity for any business focusing on the China market, as they can benefit from the local expertise, vertical-focused experience and innovation from three of the most-visionary companies in the world in one package," said Lancelot Guo, head of strategy and marketing at Alibaba Cloud.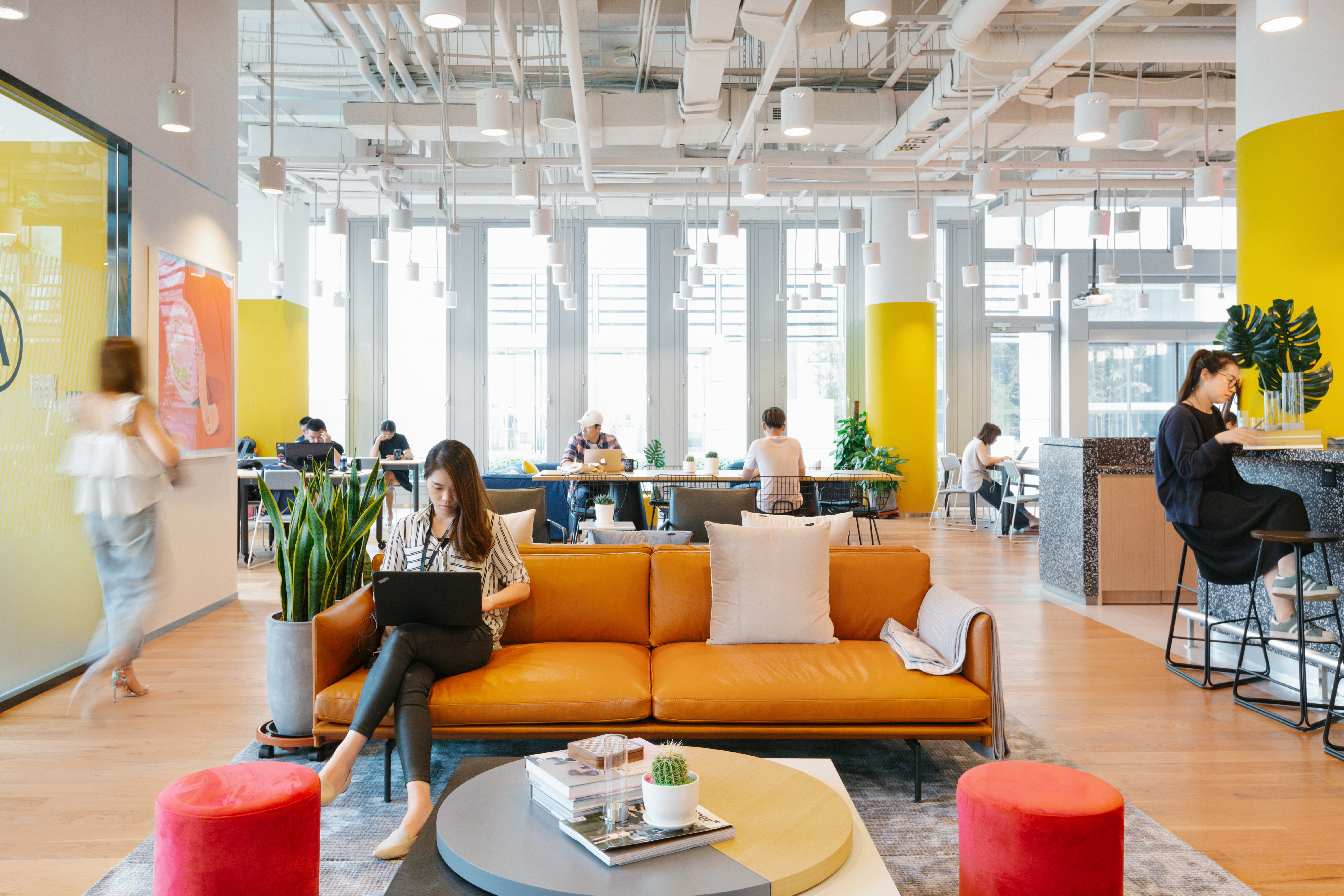 Christian Lee, vice chairman of WeWork Asia, said that by leveraging its own experience and the partnership with Alibaba Cloud, "we are confident to support and empower companies to enter and scale in China." He pointed to WeWork's offerings of "space, community, employee experience [and] accessibility to meaningful business connections and partnerships with the most innovative companies in China" as key benefits for participants in the program.
The new venture is part of Alibaba Cloud's broader efforts to make it easier for businesses of all kinds to expand into the world's second-largest economy. Called the China Gateway Program, companies such as Shiseido use Alibaba Cloud's suite of cross-border compliance, security and networking products to connect their China operations with offices worldwide, as well as tap its applications in payments, e-commerce and logistics to better serve their Chinese customers.
WATCH: How Shiseido Leverages Alibaba Cloud in China
At the summit, Alibaba Cloud added eight new partners to the program, including Singapore Management University Academy, TechNode and DBS Bank.
"Overseas expansion continues to be a priority for DBS [small- and medium-sized enterprise] customers," said Group Head of Institutional Banking at DBS Bank Tan Su Shan. "However, many lack on-the-ground market knowledge and understanding of business requirements."
"To navigate these new markets, it is crucial that they work with the right partners and advisors to give their business a head-start," she said, adding that the tie-up with Alibaba's Cloud's China Gateway initiative would give her customers that opportunity.
In an April report, global research and advisory firm Gartner ranked Alibaba Cloud first in the Asia Pacific in the Infrastructure as a Service and Infrastructure Utility Services market in 2018, holding on to its leadership in the region for a second year. It currently operates 15 availability zones in the region, outside of mainland China, covering Singapore, Australia, Malaysia, Indonesia, India and Japan markets. Today, it's the only global cloud provider with local data centers in Indonesia and Malaysia.
Also during the APAC Summit, Alibaba released about a dozen products and features for the region, including "PolarDB," Alibaba Cloud's flagship relational database, and the "SaaS Accelerator," designed to help Software as a Service providers quickly build and test applications on the cloud to shorten the time needed to bring them to market. Separately, Alibaba Cloud launched a program aimed at upgrading services for small- and medium-sized enterprises, featuring one-on-one pre-sale consultation, 24/7 technical support and faster after-sales support.