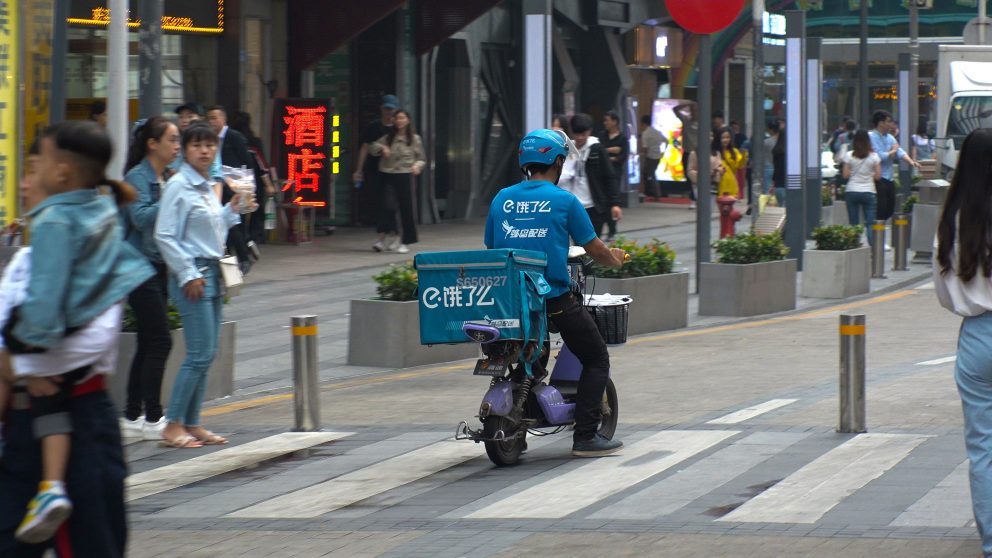 Alibaba Group unveiled a new lifestyle services division and announced a series of management changes on Friday, part of the e-commerce giant's efforts to drive synergies across its platform and upgrade customer services.
In a letter to employees, Alibaba Group CEO and Chairman Daniel Zhang announced the formation of a lifestyle services arm, which will draw together businesses including Alibaba's travel-services platform Fliggy and mapping and navigation app Amap under one roof.
Yu Yongfu is president of the newly minted business division, reporting directly to Zhang. Amap President Liu Zhenfei, and Fliggy President Zhuang Zhuoran will report to Yu.
Yonghe Li was appointed as CEO of Alibaba Local Services Co., which will be part of the lifestyle services division. Local Services includes on-demand delivery app Ele.me and local commerce platform Koubei.
The Hangzhou-headquartered company is continuously revamping its structure to stay nimble.
"We recognize the need for our organization to be more agile in this fast-changing and highly competitive market," wrote Zhang in the letter to staff.
The units are growing steadily as standalone entities, but bringing them closer together under one leadership is expected to turbocharge performance. Ele.me's average daily number of paying members expanded by about 40% year over year during the March quarter.
Amap is already the largest provider of mobile maps, navigation and real-time traffic information in China by monthly active users. It leverages big-data-enabled digital mapping technology to power major mobile apps across different industries including local services, ride-hailing services and social networking. Amap's average daily active users topped 100 million in April.

Elsewhere in the group, Tmall's online grocery service, Tmall Supermarket, will merge with Alibaba's cross-border commerce business, Tmall Import-Export, to form a new division, dubbed Tmall Supermarket and Import-Export.
Zhang underscored that this new structure will help boost the company's New Retail supply chain capabilities. The reorganization also aims to ensure more predictability and dependability in goods and services for consumers.
Tmall Supermarket and Import-Export will be overseen by Alvin Liu, previously the general manager of Tmall Import & Export. Liu will report directly to Zhang.
The reorganization is in the same vein as when Alibaba brought Alibaba Cloud Intelligence and enterprise communication and collaboration platform DingTalk, together under the management of Jeff Zhang in June 2019.
To improve customer experience and speed up responses to consumer feedback, Alibaba Group Chief Risk Officer Jessie Zheng will also take the helm at the customer experience division as Chief Customer Officer.
This will allow Alibaba's middle platform – a catch-all term for all functions that drive and serve as a shared resource for frontline operations – to operate more efficiently and ensure the group responds even faster to customers and the market, further improving the overall customer experience.
In his letter, Zhang said he envisions Alibaba becoming a company that is driven by two flywheels, which he calls the "consumer internet" and the "industry internet." He stressed the importance of thinking long-term and committing to building comprehensive, all-around capabilities that are critical to the future of the company.  

"In the face of an uncertain future, we must be bold in our assumptions and fastidious in our verification. Wide-ranging change requires planning and implementation in phases," said Zhang. "Progression towards an agile organization must start at the top."
To receive the latest news directly in your inbox, sign up for the weekly Alizila newsletter