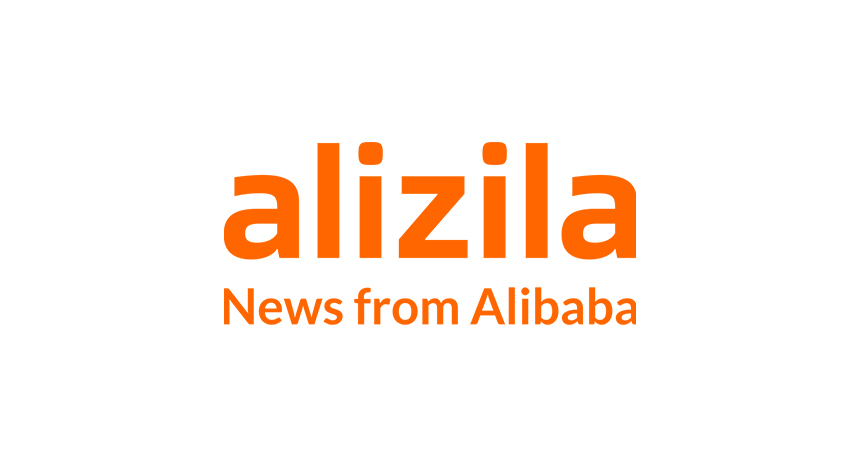 Alibaba Group and leading white-goods and electronics manufacturer Haier Group have formed a strategic partnership to jointly develop online sales and delivery of household appliances throughout China, a deal that will see Alibaba, China's largest e-commerce company, take a small ownership stake in Haier's Hong Kong-listed subsidiary, Haier Electronics Group.
Announced today, the partnership calls for Alibaba Group to invest a total of $364 million (HK$2.822 billion) in Haier Electronics (stock code: HK.01169). Of that amount, $240 million (HK$1.857 billion) will be invested into Goodaymart, a Haier Electronics subsidiary that includes extensive warehouses and distribution networks throughout the country and provides after-sales services to Haier retail franchisees.
Alibaba will purchase a 9.9% stake of Goodaymart at $69.8 million (HK$541) million in subscription shares, and subscribe to convertible bonds of Haier Electronics for $169.8 million (HK$1.316 billion). These convertible bonds can be converted into the equivalent of a 24.1% stake in Goodaymart in the future.
Alibaba will also acquire a 2 percent stake in Haier Electronics by subscribing to $124.5 million (HK$965 million) in newly issued shares of the manufacturer.
In a press release, officials said Haier and Alibaba will "invest resources and fully leverage Haier's operational experience and Alibaba's e-commerce, data and information capabilities to create a fast and convenient end-to-end e-commerce and logistics experience for consumers."
"Haier has much to learn from Alibaba Group through this collaborative effort, and this partnership is not aimed at simply growing the business but also enhancing the user experience," said Zhang Ruimin, board chairman and CEO of Haier Group, in the release. "The Internet has given traditional business models an opportunity to transform for the better, and we are optimistic and confident that this collaboration will create concrete benefits for all."
Jack Ma, executive chairman of Alibaba Group, called the collaboration a "win-win-win partnership" through which "we will create value for our customers and as a result create value for Alibaba Group and Haier Group. "The new economy is not the digital economy, but rather one that combines the real economy and digital economy, a true blending of 'virtual' and 'real,' " Ma said, adding that the new platform would "equip China's manufacturing industry with enhanced nationwide and global access."
As operators of Taobao Marketplace and Tmall, China's largest online shopping websites, Alibaba Group has been pushing for improvements in China's fragmented and underdeveloped logistics and distribution networks, which the company sees as crucial for the ongoing rapid growth of e-commerce—as do other major e-commerce companies such as Amazon.com, whose founder, Jeff Bezos, recently made a splash by suggesting that small drones be used to deliver packages in the U.S.
The Haier-Alibaba partnership represents a continuation of Alibaba's strategy of investing in, rather than owning, distribution infrastructure such as warehouses and delivery vehicles. Creating logistics systems from scratch is a costly undertaking that erodes the profit margins of online retailers. Alibaba in May announced it planned to invest up to $16.3 billion over 5-8 years into a consortium formed by retailers and courier companies to create a nationwide logistics platform.
Through the newly established joint venture company, Haier and Alibaba said they intend to introduce innovative supply chain management solutions to create a nationwide logistics and service network for the delivery and assembly or appliances and other large goods, according to the press release. The venture will also seek to establish logistics-industry service standards to drive development of the entire industry.
The Goodaymart logistics and service network will be available not just to Haier but to other online appliance vendors. It is expected to provide Tmall.com merchants and consumers with high-quality logistics, delivery and assembly services for large goods.
During last month's 11.11 Shopping Festival,the GMV (gross merchandise value) of household appliances sold via Tmall.com increased by more than 350 percent compared with the results of the 24-hour online sale last year. The GMV of furniture and large products sold via Tmall.com increased by 150 percent.
Goodaymart currently has nine shipping bases nationwide, 90 logistics delivery centers and more than 2 million square meters in warehouse space. In addition, the Haier Electronics subsidiary has logistics and distribution sites in more than 2,800 counties across China and operates more than 17,000 service points, according to the press release.
The brand also covers 7,600 county-level franchised retail appliance stores, approximately 26,000 franchise stores in various townships across China and 191,000 village contact points.
Alibaba and Haier have teamed up previously. In June, 2012, Haier become one of a handful of Chinese companies to manufacture and release a smartphone running Alibaba's unusual cloud-based mobile-device operating system.