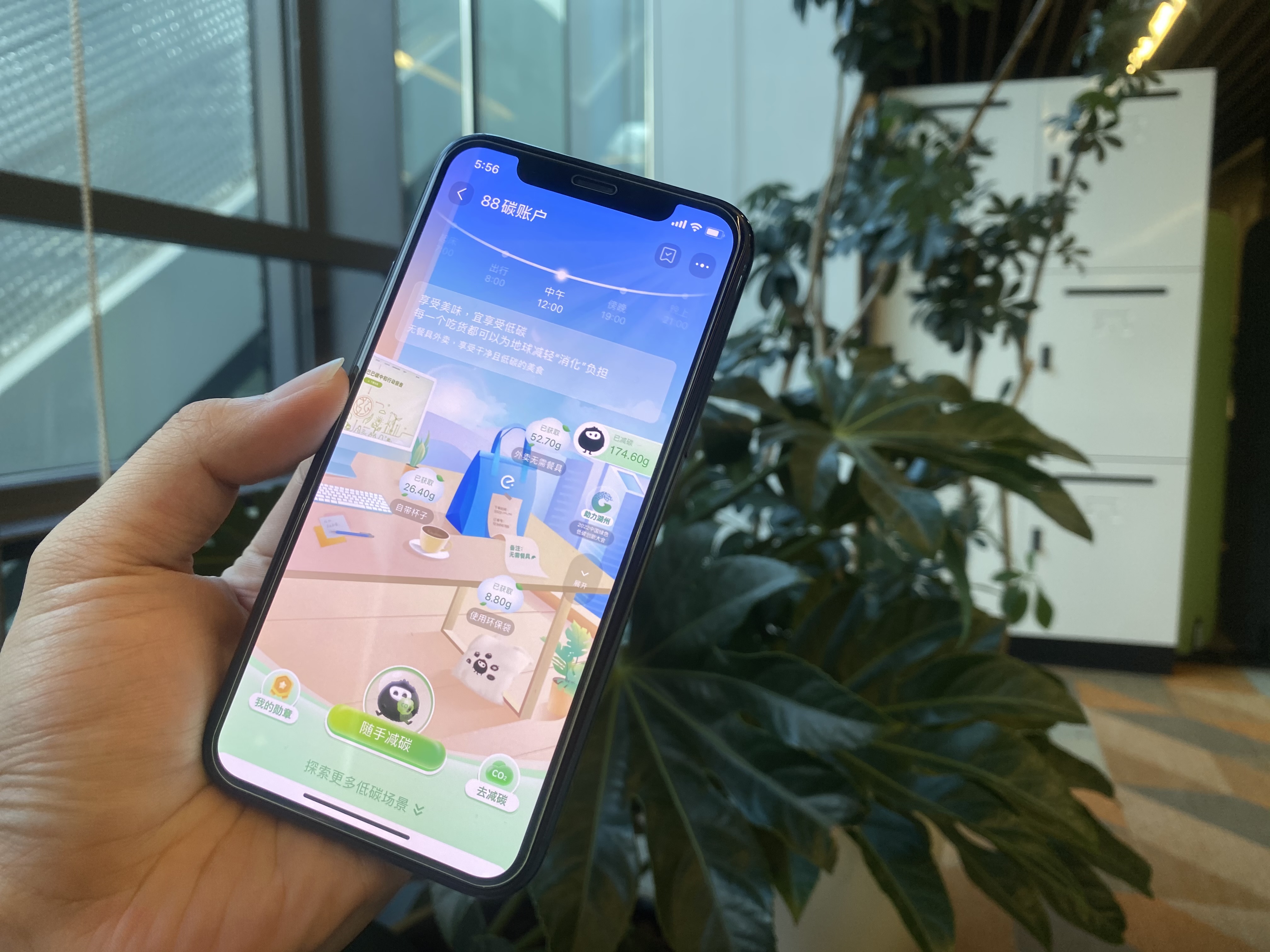 Alibaba Group rolled out a carbon ledger on Monday that promotes greener lifestyles by rewarding consumers for adopting eco-friendly behavior.
Consumers will earn points for making low-carbon choices within Alibaba's ecosystem, such as buying energy-efficient appliances, recycling boxes, and declining disposable utensils with takeout orders. They can use the points to claim digital badges and shopping discounts on Alibaba's e-commerce platforms.
The launch brings the Hangzhou-based company closer to its goal of slashing carbon emissions by 1.5 gigatons across its digital ecosystem by 2035. Alibaba pioneered the concept Scope 3+ and has pledged to influence others to be greener as a platform operator. 
"We hope to leverage our unique influence as a leading digital platform operator to mobilize sustainable behavioral changes and environment-friendly actions," said Dr. Chen Long, Vice President of Alibaba Group and Chair of Alibaba's Sustainability Steering Committee.
To limit global warming to 1.5°C above pre-industrial levels, consumers globally will need to reduce consumption emissions to a per capita of around 2 to 2.5 tons of carbon dioxide equivalent by 2030, and to 0.7 tons by 2050, according to a United Nations Environment Program report in 2020.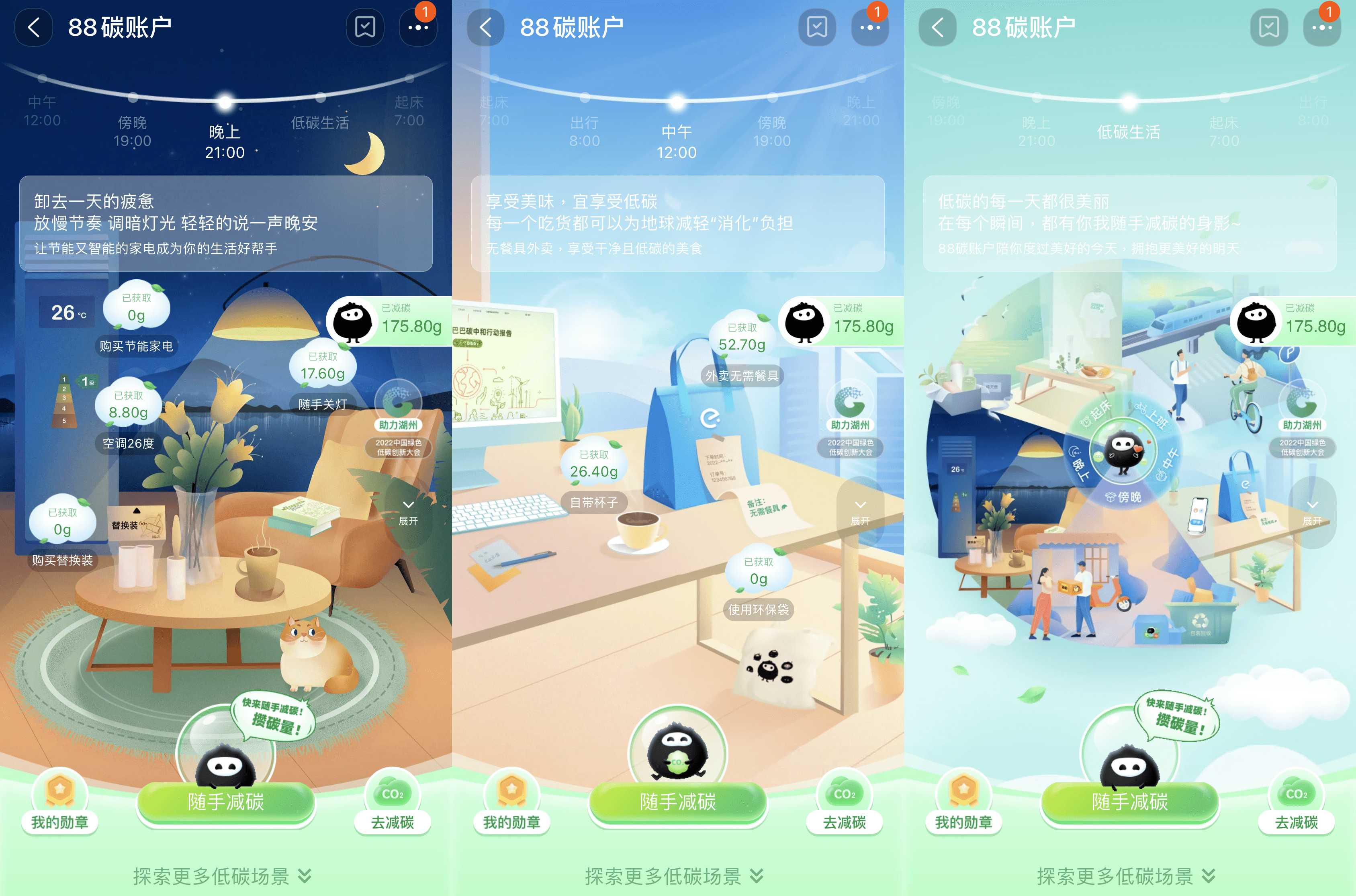 Eco-friendly Choices
The carbon ledger is a mini program available to users across Alibaba's ecosystem. It has interactive features with rewards that make low-carbon choices more accessible to consumers.
For example, the mini program lays out the low-carbon choices that consumers can make in the coming 24 hours, from taking public transportation to work in the morning, to selling unused goods on secondhand digital marketplace in the evening. 
The ledger allows consumers to see how much they've reduced their carbon footprint across Alibaba's ecosystem. For example, by choosing not to use disposable utensils they will generate 52.7g less carbon emissions. Recycling package boxes helps consumers slash 37g of carbon emissions.
Alibaba said it has measured over 70 low-carbon behaviors. It will open the measuring methodology to external partners to promote greener lifestyles on a broader scale.
Platform Power
However, the carbon ledger reaches beyond Alibaba's businesses. It also encourages consumers to make small eco-friendly gestures that are not directly tied to the services Alibaba offers, such as not using disposable cups, turning off lights when leaving a room, and sorting waste properly.
Consumers can upload photos of their eco-friendly gestures and earn points, equivalent to the carbon emission reduction for each action.
"The goal is to help consumers understand what constitutes low-carbon choices and encourage consumers to make eco-friendly choices in day-to-day life," said Yang Lingye, Head of ESG Strategy and Operation at Alibaba.
To be sure, individual behavior cannot substitute for industry-wide effort for carbon emission reduction; 48% of carbon dioxide emissions in China come from energy and industrial processes, the biggest source of emission in the country, according to the International Energy Agency.
"Demand-side behavioral change will give brands and corporations more incentive to invest in green initiatives, since going green incurs additional cost," said Yang.
Alibaba has been working to make green products more readily available in China across recent years. Alibaba's B2C e-commerce platform Tmall launched eco-friendly product labels in April to help consumers check the impact of their purchases. 
The platform company partnered with 19 leading consumer goods companies to issue guidance on promoting green consumption this July. The guidance offers brands ways to develop low-carbon products, promote green initiatives and achieve green logistics.
Alibaba said it will work on incentive schemes on the carbon ledger to better engage with consumers and build consumer awareness of low-carbon lifestyles.