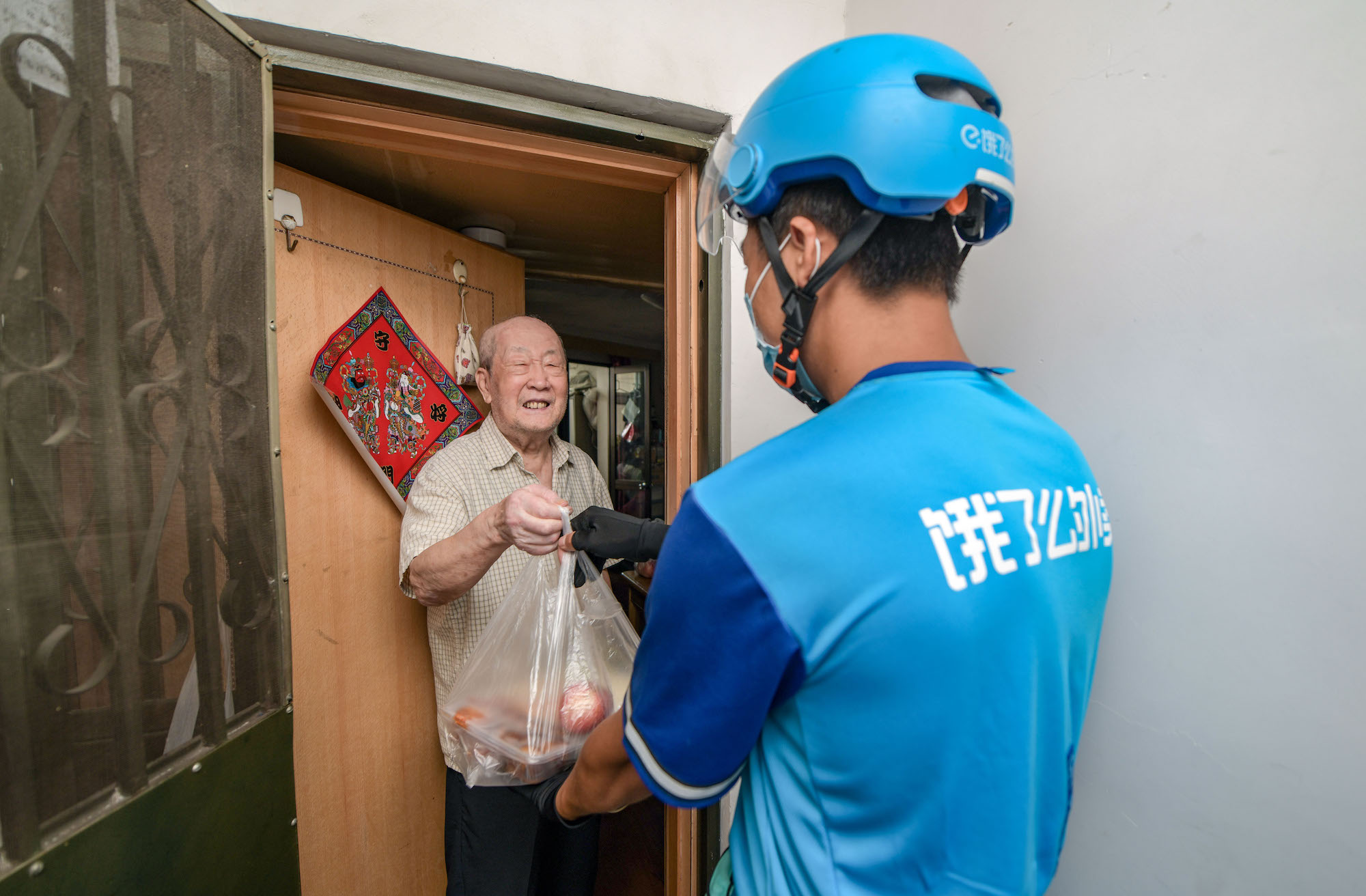 Alibaba Group's local consumer services platform saw its annual active consumers swell to around 350 million for the 12 months ended September 30, a company executive told investors on Thursday.
The Hangzhou-headquartered group gathered food delivery service Ele.me, local commerce platform Koubei, navigation tool Amap and travel service Fliggy into one local consumer services division in July.
Local consumer services is a broad term to describe any digital platform that links users with offline lifestyle businesses and on-demand delivery, from dry cleaners with an online booking service to virtual drugstores that will ship products to your door.
"Local consumer service is a huge market comprising a wide range of different services that are being digitalized, calling for a multi-app approach," said Yu Yongfu, Alibaba's President of Lifestyle Services Business, which includes local consumer services.
China has a fast-growing local services market that is still in the early stages of development. In 2020, its market value stood at RMB19.5 trillion (US$3.06 trillion) and will increase in value to RMB35.3 trillion in 2025, according to market research group iResearch.
It's a Win-Win
Uniting Alibaba's four local service offerings gives merchants a range of entry points to reach the apps' combined roughly 350 million annual active consumers. At the same time, consumers can browse shopping, dining and travel recommendations to discover convenient services.
Amap users searching for restaurants can explore table reservations on Koubei or order in with Ele.me. Likewise, users booking rides during the holidays can view Fliggy's travel recommendations, find hotels and book tickets on the app.
Beyond map-based navigation, Amap is an important entry point for destination-based consumer services, said Yu, as it can help consumers find the services they need based on their real-time location.
This is especially valuable when traveling, and during this year's Golden Week holiday, between Oct. 1 and Oct. 7., daily active users on the app and on its platform built into cars exceeded 200 million.
Team Work Pays
The cross-fertilization between services within the Alibaba ecosystem is bearing fruit. Amap-enabled gross merchandise value (GMV) on Koubei grew by more than 500% year-on-year in October, while Amap-enabled GMV for Fliggy increased more than 50%.
"This not only shows the strong level of consumer demand on Amap, but also demonstrates strong synergy across our Local Services offerings," said Yu.
Broadening service offerings is also helping Alibaba tap deeper into this booming local consumer services market.
Ele.me has gone beyond delivering meals in recent years, and in the third quarter of this year, non-restaurant orders on the app jumped 79% while liquor store and pharmacy deliveries grew more than 100% year-on-year. You can even book at-home services from pedicures to housekeeping.
"We are pushing ahead with important innovations and unleashing the power of synergies across businesses every day," said Yu.