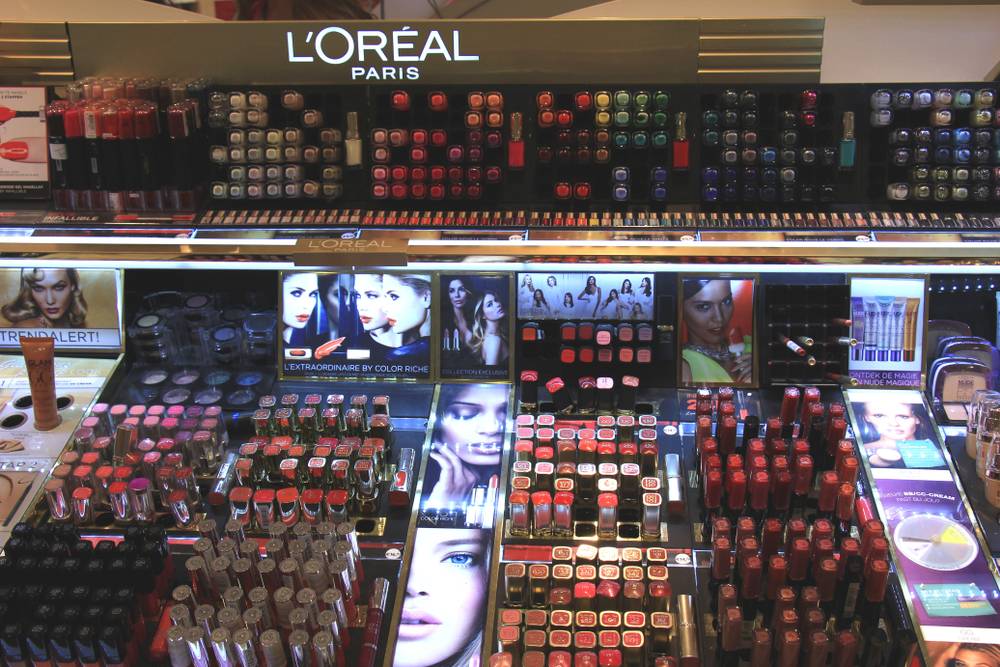 Internet giant Alibaba Group has signed a three-year partnership with the world's largest cosmetics company L'Oréal to promote a circular economy in China's beauty industry.
Alibaba's chairman and CEO, Daniel Zhang, and L'Oreal's chairman, Jean-Paul Agon, inked the memorandum of understanding on April 6 in Beijing on the sidelines of French President Emmanuel Macron's three-day visit to China.
The partnership, which runs until 2025, seeks to establish green and low-carbon standards, develop new products and create measurable circular economy solutions in China's $87 billion beauty and personal care industry.
"Sustainable development has become a consensus and commitment across national borders, and it is also the common pursuit of every company with a sense of social responsibility," said Zhang during a speech on April 6 to a Sino-French business group in Beijing, ahead of the signing ceremony with L'Oréal on April 6.
Alibaba and L'Oréal added that they would work together in three areas: low-carbon commodities, logistics, marketing and consumer education, according to the memorandum. The partners will seek to make the beauty industry's supply chain greener, from warehousing, packaging, distribution to recycling, as well as advocate sustainable lifestyles among consumers.
The agreement builds on previous efforts by L'Oréal and Alibaba to foster green consumption. The partners signed a deal in 2018 to use environmentally friendly packaging for all L'Oréal products sold in China.
Sino-French Business Ties
Macron was accompanied by a delegation of more than 50 business leaders to China, including top executives of aircraft maker Airbus, railway equipment manufacturer Alstom and energy giant EDF.
During the state visit, Chinese and French senior officials agreed to cooperate in industrial sectors including aviation, nuclear energy and high-end consumption. Last year, bilateral trade between China and the European Union hit a record high of $847.3 billion. European companies invested $12.1 billion in China last year, up 70% from 2021.
Alibaba's Zhang said over 5,000 French consumer brands sold more than RMB100 billion ($14.5 billion) worth of products to Chinese consumers over digital retail platforms under the Alibaba umbrella last year French SMEs that have not yet opened physical stores in China are using cross-border e-commerce to sell French products to Chinese consumers.
In July last year, Alibaba joined hands with consumer goods companies to issue guidance on promoting green consumption. The guidance offers brands ways to develop low-carbon products, promote green initiatives and achieve green logistics. To date, 24 companies have participated in the project, including L'Oréal and French multinational food-products group Danone.
Alibaba's logistics arm Cainiao has a distribution center near Paris Charles de Gaulle Airport and can handle hundreds of thousands of packages daily, supporting Sino-French trade.
Additional reporting by Ivy Yu
To read more about sustainability in China click here