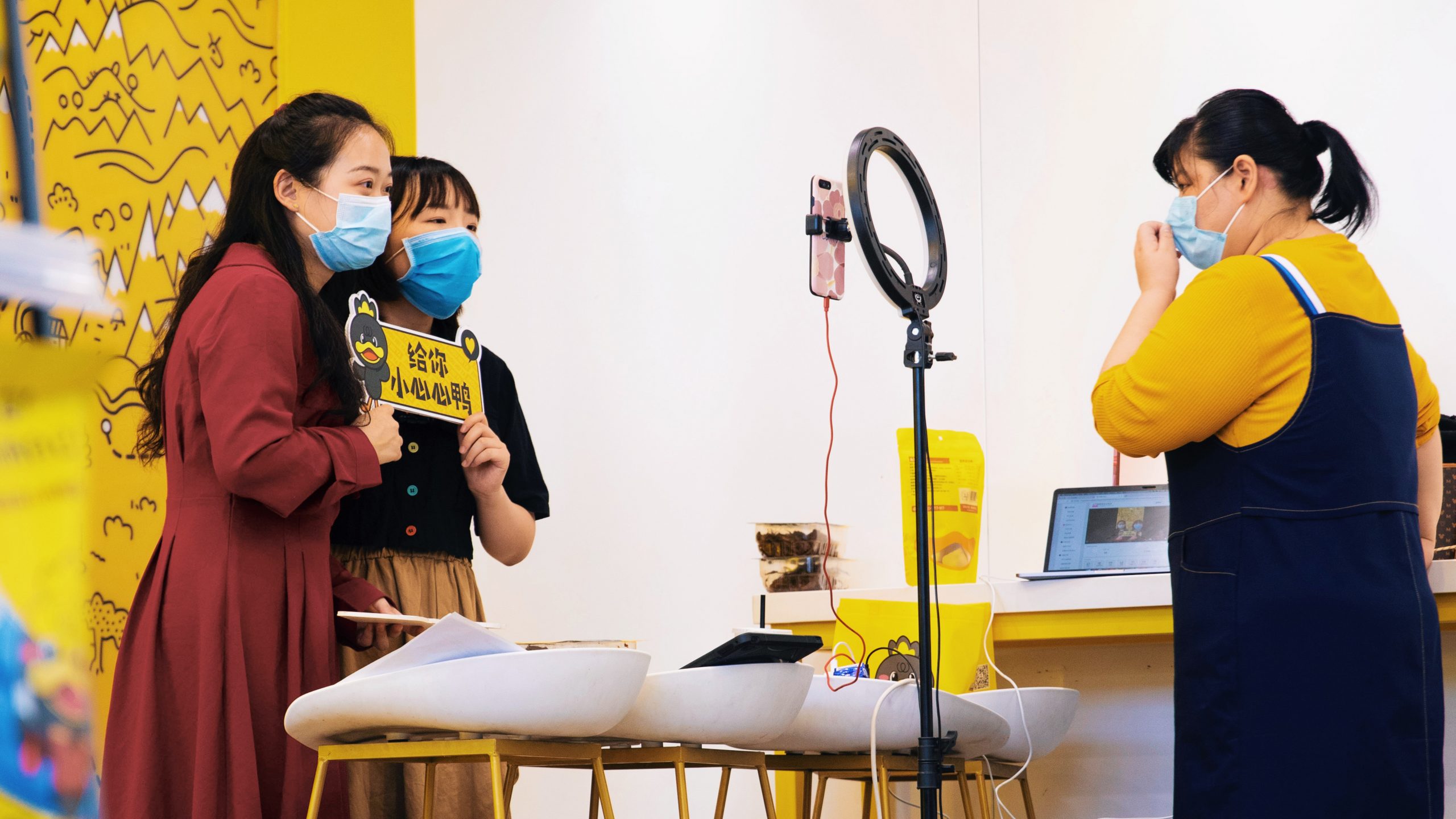 Editor's note, 6.01.20: This story has been updated with a clarification about Tmall's 3D shopping feature.
The Alibaba News Roundup is a weekly digest of events and happenings across the company. This week's coverage looks at the buildup to Alibaba's 6.18 campaign – a major shopping event aimed at fueling post-pandemic economic recovery in China. Also featured is AliExpress' bid to foster a global community of influencers and content creators to drive engagement for brands.
To receive the latest news direct in your inbox,sign upfor the weekly Alizila newsletter.
Alibaba Kicks Off 6.18 Presales
On Monday, Alibaba Group kicked off presales for its annual 6.18 shopping campaign. Expected to be China's largest sales event since the outbreak of Covid-19, this year's campaign will feature promotions from 100,000 brands on Tmall, from Apple and Microsoft to Chanel and Balenciaga. Through the campaign, Alibaba is looking to leverage its ecosystem to help businesses recover from pandemic impact and speed up their digital transformation. By the end of the first hour of presales, total gross merchandise volume had increased by five times compared to the previous year, while sales in the beauty category exceeded RMB500 million ($69.94 million) just seven minutes into the event. This year, brands ramped up the use of New Retail technologies to enhance the shopping experience, including livestreaming and interactive games. Per Alibaba, more than 10,000 brick-and-mortar stores and 50,000 retail sales associates are expected to livestream on Alibaba's platforms during 6.18 – some stores will even offer same-day delivery service, so consumers can place orders in the morning and receive them by the afternoon.
Tmall Unveils Interactive 3D Shopping Experience
Tmall officially launched its 3D shopping feature this week. The latest of its New Retail technologies, the feature creates an immersive and interactive e-commerce experience that replicates many of the elements of in-store shopping. With just their phones, consumers can browse through 3D showrooms of more than 100 brands. Among these is IKEA, which unveiled an online version of one of its Shanghai stores, complete with furniture-filled showrooms and the retailer's signature maze-like walkthrough design. The 3D shopping feature is expected to help retailers with brick-and-mortar stores that are still shuttered or otherwise impacted by the coronavirus outbreak. The tech is also set to be employed by many brands participating in the 6.18 sales event.
Taobao Fair Connects Manufacturers with Merchants
Also in the leadup to 6.18, Alibaba this week rolled out a new initiative that aims to help both manufacturers and merchants impacted by Covid-19. Hosted on Alibaba's DingTalk chat and collaboration app, the Taobao Fair initiative connects factories with sellers participating in the major shopping campaign. Not only does this help 6.18 vendors source high-quality stock at low prices ahead of the event, it also creates revenue for export-oriented manufacturers that have seen overseas orders decline as a result of the global pandemic. Taobao Fair is part of the Alibaba's wider and ongoing efforts to help traditional factories tap digital technologies to become nimbler, especially during times of crises. In March, the company launched Taobao Deals, an app specifically for consumer-to-manufacturer deals, sales and innovations.
1688 Launches Program for Street Vendors amid Covid-19
Alibaba's wholesale marketplace 1688 has piloted new measures to support China's street vendors who've been impacted by the pandemic. On Friday, the platform launched a dedicated section for related products and services, including direct-from-factory goods, as well as a variety of insurance and flexible financing options that allow merchants who have faced losses amid the outbreak to defer payments to their suppliers. Separately, 1688 said it will also leverage Alibaba's analytical insights to share consumer trends with merchants.
AliExpress Launches Platform for Influencer Campaigns
Global online marketplace AliExpress this week launched a platform to link its merchants with influencers, livestreamers and other content creators. Named AliExpress Connect, the initiative aims to make it easier for brands to incorporate "shoppertainment" – a synthesis of retail and entertainment – into their strategies while at the same time offer opportunities for established and budding content makers alike to showcase their creativity in engaging with consumers. Social-media influencers can sign up for free and earn commissions for different types of campaigns, from simply sharing promotional codes to creating original content. According to AliExpress, the new Connect platform is inspired by the booming success of content-driven e-commerce in China. Taobao Live, Alibaba Group's flagship livestreaming channel in China, has seen its gross merchandise volume grow by 150% for three years in a row. Part of this achievement can be attributed to the fact that Taobao Live has a dedicated portal for matching brands with livestream hosts to promote products. AliExpress Connect aims to expand this model to other parts of the world, especially in Europe, and will offer tutorials, training materials and sharing sessions as a way to foster influencer talent. According to AliExpress, it plans to invest $5 million in its Connect platform this year.
Jack Ma Attends Webinar with Medical Experts from Japan and China
Alibaba Group Founder Jack Ma participated in a livestreamed webinar on Friday with Toshihiro Nikai, secretary-general of Japan's Liberal Democratic Party, and members of the medical communities of Japan and China to discuss prevention and treatment methods for the Covid-19 disease. Attended by representatives from Medical Excellence Japan and the First Affiliated Hospital, Zhejiang University School of Medicine, the webinar was part of an ongoing series of webcasts hosted on the Global MediXchange for Combating Covid-19, an online knowledge-sharing platform established by the Jack Ma Foundation and Alibaba Foundation in March. Earlier this week, the GMCC also hosted a livestreamed sharing session between staff from the Zhejiang Provincial People's Hospital and medical professionals from the Philippines.