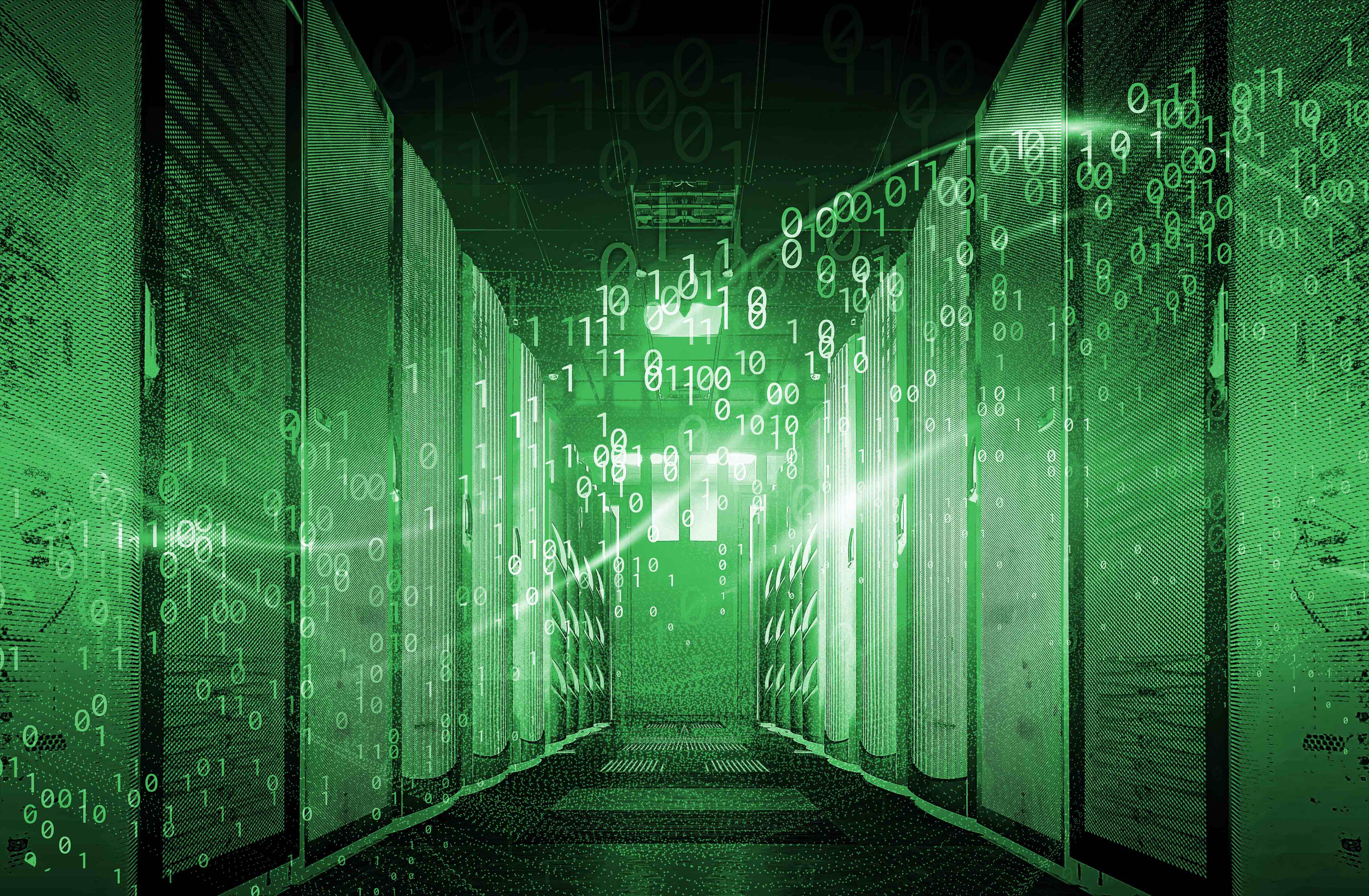 This week, Alibaba Group's cloud computing division took home a Green Innovation Recognition of Excellence from the 2021 Paulson Prize for Sustainability for its energy-efficient data centers.
In other news, Alizila looked at how consumer goods company Unilever and Alibaba are ramping up their commitment to sustainability with plans to build eco-friendly supply chains and spotlight green products, while Alibaba Health rode a pharmaceutical e-commerce wave to hit RMB9.4 billion ($1.4 billion) in revenue for the six months ended September 30.
Diego Della Vella, the CEO of Italian luxury leather brand Tod's, sat down with Alizila to talk about doing business in China, which he calls the start of a "beautiful adventure."
Alibaba Cloud Data Centers Recognized for Green Innovation by Paulson Institute
Alibaba Cloud received a Green Innovation Recognition of Excellence by the 2021 Paulson Prize for Sustainability this week for its self-designed technologies that more than halve data center energy consumption.
The award, hosted annually by the Paulson Institute and Tsinghua University, commended Alibaba Cloud's liquid cooling and a so-called Panama Power solution for promoting green computing and introducing new paths to carbon neutrality.
Liquid cooling can cut servers' energy consumption by 70%, while the Panama Power tool can improve energy efficiency by 2% to 4.6%. Both are currently used at five of Alibaba's largest data centers across China.
During this year's 11.11, the Alibaba cloud computing unit reduced carbon dioxide emissions by over 26,000 tons at its largest data center located in Zhangbei county in northwestern China, thanks to its energy-saving technologies and the increased use of renewable energy.
Unilever, Alibaba Roll Out Tools to Promote Sustainable Shopping
Unilever and Alibaba took their sustainability partnership to the next level with a commitment to build greener supply chains, expand sustainability-focused digital marketing and create green-shelf space to spotlight environment-friendly products.
"We have a unique role to play as a platform to create value — to make sustainable growth a part of our corporate governance and to encourage our ecosystem and brand partners to go green together," said Alibaba Group Chairman and CEO Daniel Zhang in a statement.
As part of the newly launched partnership, Alibaba will roll out dedicated green-shelf spaces across its platforms, including at its B2C e-commerce marketplace Tmall, online grocery Tmall Supermarket and hypermarket RT-Mart.
The duo will launch marketing campaigns encouraging shoppers to adopt an environmentally friendly lifestyle, and Unilever has pledged to shrink its carbon footprint by reusing shipping boxes and lowering packaging waste, among other things.
Read about the roll-out here
Alibaba Health Crests RMB9.4 Billion in Interim Revenue
Alibaba Health recorded a 30.7% year-over-year revenue increase to RMB9.4 billion for the six months ending September 30, according to a filing with the local stock exchange this week by the Hong Kong-listed business.
A greater range of products attracted buyers to the platform over this period, driving revenue growth to new heights. The number of stock-keeping units grew from 7 million to over 40 million while the number of merchants being served increased eight-fold to 25,000.
Revenue derived from direct pharmaceutical sales rose 34.5% year-on-year to RMB8.1 billion and a large portion of this includes drug sales, which accounted for 64% of Alibaba Health's revenue over the six months.
With the support of its distribution network, next-day delivery service is available in 110 cities and through its "Dr. Deer" App and Alipay healthcare channel, Alibaba Health continues to expand its medical and healthcare service coverage to users. As of September 30, online consultation services were over an average of 250,000 consultations per day.
The company said that it would continue to explore the integration of online and offline services to promote the development of the healthcare industry in the country.
Tod's CEO Della Valle Sees China Success as Start of a "Beautiful Adventure"
From one workbench in Italy, Tod's has grown into one of the most recognized luxury brands globally, while still making its iconic moccasins.
In this video, Diego Della Valle talks about the company's origins, values and how it connects with Chinese consumers through its quality, stories and also through Tmall, which helped the brand reach Chinese consumers.
Tod's CEO Diego Della Vella explores the leather maker's Italian origins and expansion into the China market. Video credit: Alibaba Group
Alibaba Cloud Announces Train Scheduling Platform, Business Expansion Support for GBA
Alibaba Cloud unveiled on Wednesday a smart train scheduling platform jointly developed with Hong Kong's MTR subway system to streamline train deployment and maintenance.
The program processes relevant data with its AI algorithm to design efficient service and maintenance timetables, reducing expensive upkeep work brought on by increased train frequency in recent years.
Hong Kong's MTR subway system has a high passenger carrying capacity and is one of the most efficient in the world, at a world-class 99.9% on-time rate. It carried an average 4.37 million passengers during weekdays in the first half of 2021. During morning peak hours, rides on the Island Line can come every 1.9 minutes.
At the same time, Alibaba Cloud announced that it would help local businesses expand into the Greater Bay Area, a region that comprises the two Special Administrative Regions of Hong Kong and Macao, and nine municipalities in Southern China, by making available resources from Deloitte, DGS, Fortinet, Avaya, the Hong Kong Applied Science and Technology Research Institute and Intel.
Alibaba Pictures Narrows Operating Losses by Over 60%
Film production and distribution brand Alibaba Pictures shrank its operating loss from RMB196 million to RMB76 million over the six months ending September 30, according to a filing this week, and with adjusted EBITA it is nearly breaking even.
Revenue for the group's cinematic business unit grew from RMB927 million to RMB1.36 billion over the same period, spurred in part by the success of recent medical and war films.
Alibaba Pictures produced and distributed The Battle at Lake Changjin, a patriotic Korean War epic based on real events that has become the highest-grossing box office film of all time in China, as well as Chinese Doctors which is inspired by events during the pandemic.