This week, Alibaba Group's cloud computing business unit Alibaba Cloud shared plans for a female empowerment program in Singapore in collaboration with a local organization.
In other news, Alibaba Cloud also worked with a global baseball and softball sports authority to reduce emissions associated with games.
And the 2023 Taobao Tmall 11.11 Global Shopping Festival kicked off on Friday, giving merchants and consumers a sneak peak of discounts and deals to come.
Alibaba Cloud Launches Digital Female Empowerment Program in Singapore to Help Women in Tech
Alibaba Cloud is launching a female empowerment program in Singapore in collaboration with United Women Singapore (UWS), a non-profit organization dedicated to gender equality and women's empowerment.
The program aims to provide nearly 1,000 young women with academic training and practical expertise within the next five years, to prepare them for careers in technology.
Alibaba Cloud's technical teams will deliver workshops and interactive sessions covering areas including artificial intelligence (AI) and cloud computing.
The program also offers internship and job opportunities within Alibaba Cloud for the enrolled students to encourage them to network and engage with industry experts.
"With a shared vision of gender equality and empowerment, this collaboration is a natural extension of our shared values and aims to create a strong foundation that propels aspiring female technologists to thrive and become future leaders of Singapore's tech sector," said Selina Yuan, President of International Business at Alibaba Cloud Intelligence.
Alibaba Cloud Partners with World Baseball Softball Confederation to Drive Sustainability in Baseball
Alibaba Cloud said it is joining forces with the World Baseball Softball Confederation (WBSC) to drive sustainability in international baseball competitions.
Its AI-driven sustainability platform Energy Expert will help WBSC, the international governing body for baseball and softball, to enhance the operations of events, including increasing the use of diverse types of renewable energy and minimizing power consumption during venue construction in the game's preparation phase.
The WBSC Youth Baseball5 World Cup earlier this month is the first event from WBSC to adopt the initiatives.
"We are proud to partner with such an innovative and dynamic company such as Alibaba Cloud to help us achieve our objectives in the area of sustainability to ensure our forever increasing global fanbase will continue to enjoy our beautiful game all around the world," said Marco Ienna, WBSC Chief Operating Office in a release.
The WBSC tapped the sustainability platform to calculate the carbon footprint generated from sources including venue operation, temporary structure materials, accommodation and catering, participants' business flights and local commute, as well as the transportation of sports materials and equipment.
Alibaba Kicks off 2023's 11.11 With Record Investment by Merchants
A record number of brands and merchants plan to invest in the world's largest retail sales event, 11.11, which begins next Tuesday.
Over 1 million of them are promoting goods from down jackets to mānuka honey, said Alimama, Alibaba's monetization platform. Content creation is in the spotlight, with investment in short video campaigns jumping over fourfold year-over-year.
Also known as Double 11 or Singles' Day in China, the shipping festival is pivotal for merchants, large and small, to boost brand awareness among Chinese consumers and launch products in the world's second-largest economy.
Check out the latest 11.11 news
11.11 2023 Live Blog
Alizila's 11.11 Live Blog brings you the most current data, hottest trends and exciting innovations from 2023's 11.11 Global Shopping Festival.
Browse updates you may have missed and check back often to see our latest scoops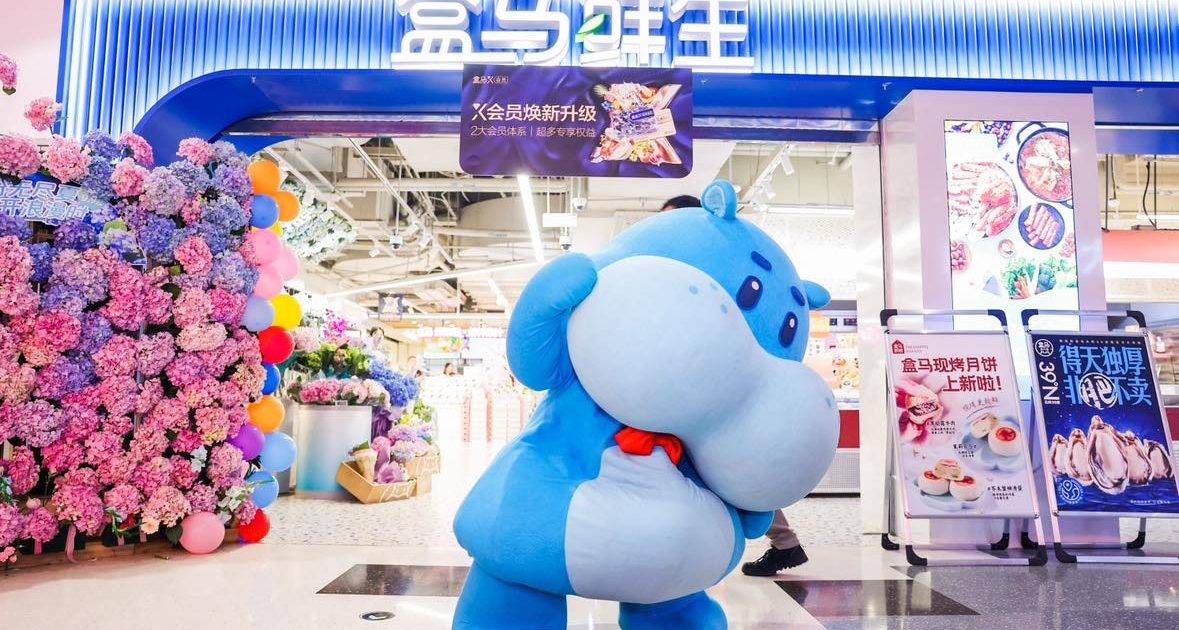 Freshippo Keeps Competitive Edge with Price Cuts
Technology-powered grocery store chain Freshippo slashed prices on over 5,000 items as part of a supply chain overhaul, the company announced this week.
Items included in the discount bonanza range from dairy products and instant meals to toiletries and frozen meat.
This development reflects the company's investment in developing vertical supply chains to avoid passing costs onto consumers.