Alibaba Group said a record number of brands and merchants plan to invest in the world's largest retail sales event, 11.11, which begins next Tuesday.
Over 1 million of them are promoting goods from down jackets to mānuka honey, said Alimama, Alibaba's monetization platform. Content creation is in the spotlight, with investment in short video campaigns jumping over fourfold year-over-year.
Also known as Double 11 or Singles' Day in China, the shopping festival is pivotal for merchants, large and small, to boost brand awareness among Chinese consumers and launch products in the world's second-largest economy. It routinely dwarfs Black Friday and Cyber Monday combined.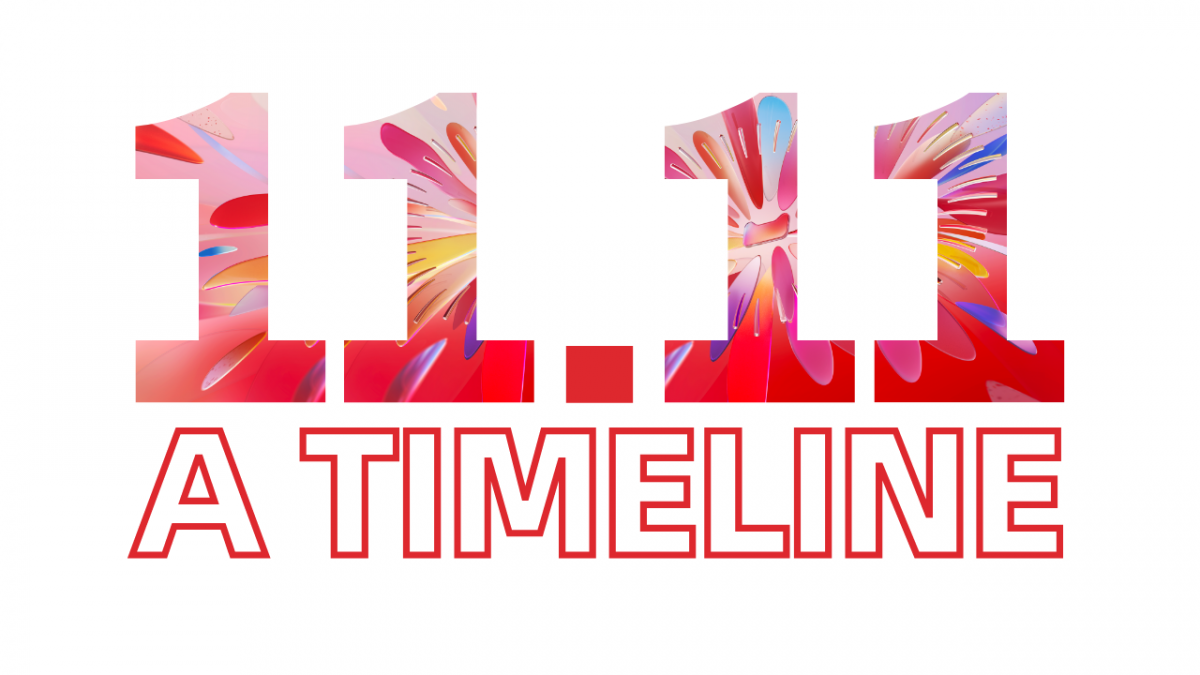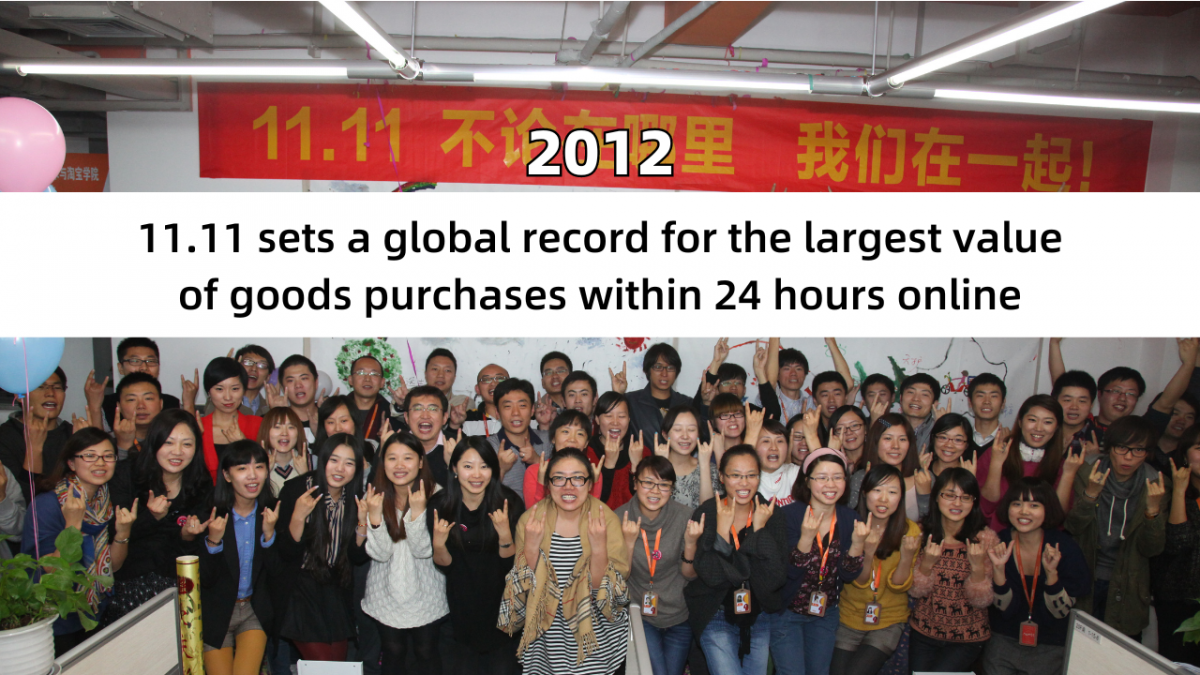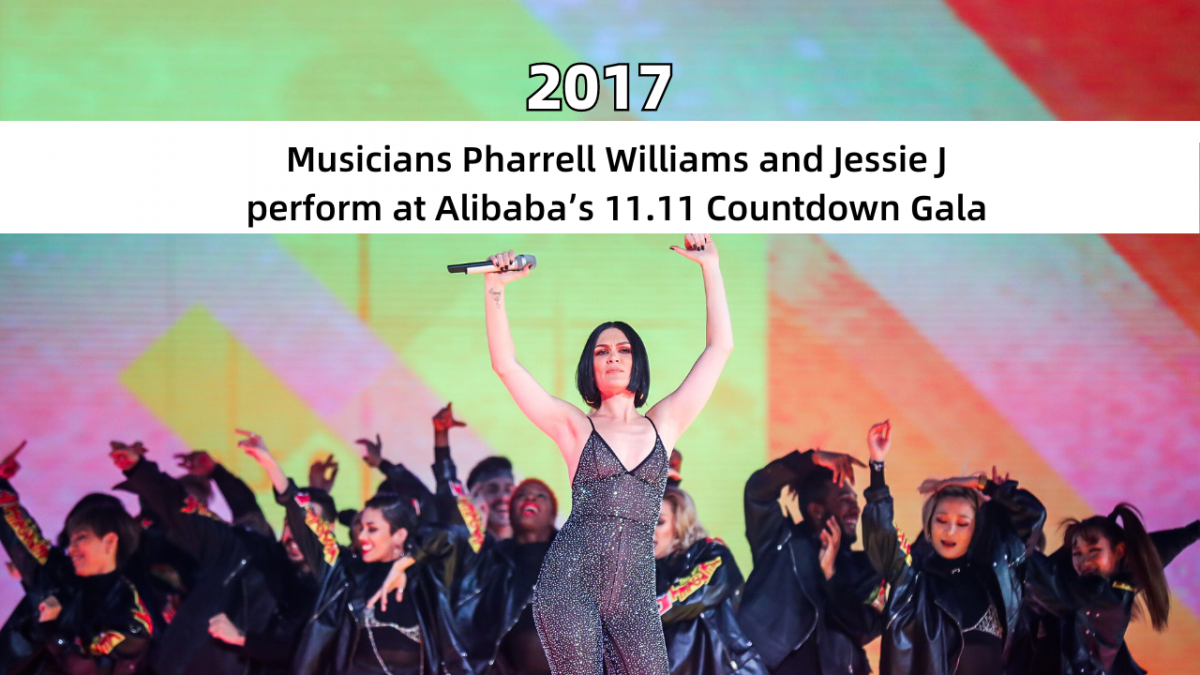 E-commerce as a percentage of total retail sales in China has risen from before the pandemic, noted Trudy Dai, CEO of Taobao and Tmall Group, the Alibaba wholly owned business group that houses the two digital marketplaces.
"We firmly believe the China market still has significant room for growth. The country's manufacturing has huge potential for further upgrades. Consumer demand in China is massive," said Dai on Friday.
Alibaba, 11.11's creator, is serving up a smorgasbord of discounts and coupons this year to entice bargain-hunters while supporting merchants and content creators. For this 2023 Taobao Tmall 11.11 Global Shopping Festival, as it is officially known, shoppers will also be able to call on artificial intelligence to help them find the best bargain around.
Shift to Thrift
11.11 takes place this year against a backdrop of global economic uncertainty, and many consumers are looking for value-for-money products.
Consumer behavior is becoming more sophisticated, noted Dai. High-income groups still value brands and new products while emphasizing consumer experience. On the other hand, lower-income consumers remain price-sensitive but are developing awareness of mass-market brands and increasingly want entertaining content. The mass affluent are highly price-sensitive.
Alibaba expects about 1 billion consumers to participate in the 11.11 event, where it sees over 80 million products on offer at their lowest price for the year.
During the promotion, Alibaba's business-to-consumer marketplace Tmall is discounting RMB50 ($6.84) off every RMB300 spent (equal to a 17% discount) and consumer-to-consumer marketplace Taobao will knock off RMB30 for every RMB200 spent (or 15% off purchases).
Taobao and Tmall will introduce a large-scale direct discount virtual venue that offers an across-the-board 15% price reduction, in addition to the usual coupons that can be used across different stores. Tmall will tag products with the lowest price based on real-time price comparison with other e-commerce platforms in China.
The 19-day campaign runs from Oct. 24 to Nov. 11 and will be split into several phases. During pre-sales windows, consumers can put down a deposit on goods and add them to their shopping carts at 11.11 prices, but they can't seal the deal until a payment window opens.
Pre-sales on Taobao and Tmall run from 20:00 China Standard Time on Oct. 24 to Oct. 31, then there will be two check-out windows – the first opening at 20:00 CST on Oct. 31 and closing on Nov. 3 and the second opening between 20:00 on Nov. 10 and 23:59 CST on Nov. 11.
Staggering orders helps merchants handle the volume of trade that has made the promotion famous.
Global Event
Started by Alibaba in 2019 with just 27 brands participating, 11.11 is now in its 15th year. Initially, a 24-hour online sale, 11.11 has expanded globally with retailers offering Singles' Day sales in the US, Europe and Southeast Asia.
The number of products, brands and merchants participating in 11.11 this year continues to hit new highs. About 46,000 brands and merchants worldwide will promote overseas products.
Among the companies launching on Alibaba's import e-commerce platform Tmall Global was a small luxury and wellness company based in New Zealand, offering a batch of the highest UMF mānuka honey recorded globally.
"We are excited to now be able to share our truly unique mānuka honey with the discerning consumers in China through our Tmall Global shop," said The True Honey Co.'s CEO and founder, Jim McMillan.
Singles' Day was created by students at Nanjing University in 1993 to celebrate their single status. In 2009, Alibaba transformed the holiday from an "anti-Valentine's Day" into the 11.11 Global Shopping Festival.
We firmly believe the China market still has significant room for growth
The festival is increasingly going high-tech. Shoppers' searches on the Taobao app will be AI-powered this year. The app's chatbot "Taobao Wenwen" will swing into 11.11 mode to answer queries such as the "best mobile phone to buy" or the "most value-for-money lipstick". It will also be on hand to add up all the discounts on offer to calculate the best prices, helping shoppers make decisions.
Based on the large language model's understanding of text and its generative capabilities, the chatbot helps consumers narrow searches by suggesting more relevant questions and offering detailed product recommendations in various formats, including text and short videos. Since beta testing began in September, over 5 million people have used the AI application.
In a sign of gradually returning confidence, merchants registering new stores on Tmall, Alibaba's business-to-consumer marketplace, in the three months ending September more than doubled year-over-year, including French fashion house Courrèges.
Among them, 42% are direct-to-consumer brands built by Chinese manufacturers. The top five industries supplying the wave of store openings were consumer electronics, clothing & fashion, home decoration, food and health.
Down jackets brand Bosideng topped the clothing brand category during 11.11 last year, the first Chinese brand to do so. This year the brand's Senior Vice President Jinsong Rui "expects a greater breakthrough" at an 11.11 warm-up event in Hangzhou.
Earlier this year, Taobao and Tmall vowed to support merchants' content creation.
Livestreaming channel Taobao Live is bringing together 18 anchors and more than 100 brands to distribute RMB1 billion worth of coupons between Oct. 12 and Oct. 23. The coupons can be used to pay the pre-sale deposit during 11.11. Participating in the giveaway are hosts including as Li Jiaqi, known in English as Austin Li.
As life in China gradually normalizes following the pandemic, the razzmatazz is returning to shopping festivals. Alibaba's livestreamed 11.11 gala is set to return on Nov. 11 after a year's absence, including a host of celebrities and shows.
Alimama is also disbursing an unprecedented amount this year, over RMB3 billion in subsidies to merchants and Taobao customers, including RMB2 billion in cash subsidies from a project to incubate small and medium-sized merchants.
Taobao and Tmall introduced 10 free AI tools to selected merchants, including the AI creative production platform "Wanxiang Lab" that helps merchants to generate product images for different purposes in just 30 seconds.
"Taobao and Tmall are deeply committed to serving the vast China market by partnering with brands and merchants to provide consumers with even better deals and consumption experiences," said Trudy Dai, Chief Executive Officer of Taobao and Tmall Group.