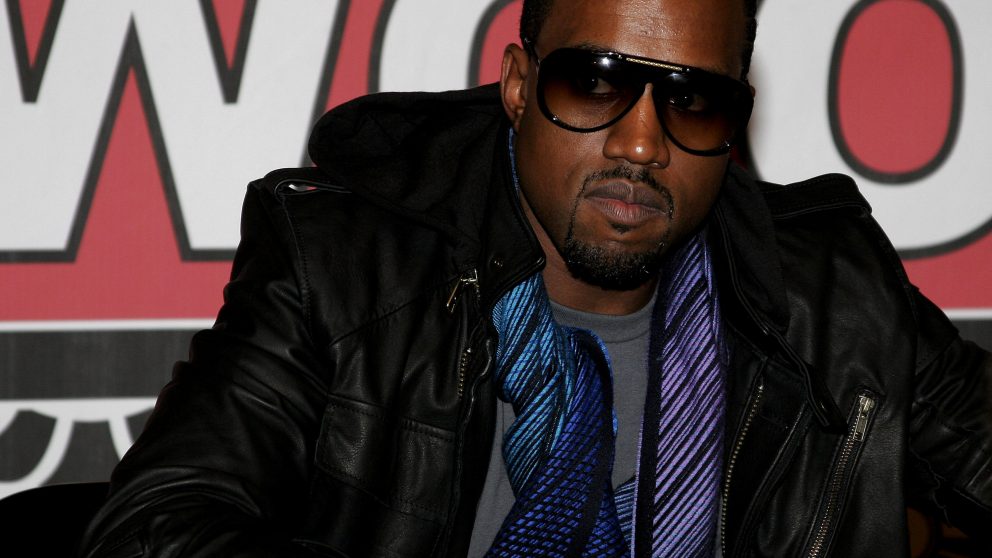 This week, sales data revealed that a clothing collection by American rapper Ye West — also known as Kanye — sold out within seconds on Alibaba Group's cross-border e-commerce platform Tmall Global.
In other news, a survey found that American small businesses with an online presence were more likely to see sales rise during the pandemic and are now in a better position to hire staff and raise capital expenditure.
However, not all sectors have thrived during the pandemic. Restaurants in China struggling with dwindling numbers of diners will be eligible for lower commission fees, Alibaba's food delivery service Ele.me announced this week.
Kanye's Apparel Line Debuts on Tmall
A recently launched apparel line between artist Kanye West and clothing brands Gap and Balenciaga proved a hit among Chinese consumers, who snagged all available items on the Tmall Global store of luxury fashion retailer FARFETCH.
The collection of limited-edition hoodies sold out within minutes of launching on Feb. 23, with a classic light grey version of the top especially popular among younger consumers, Tmall said in a statement.
This is not the first collaboration between Kanye and Balenciaga's creative director Denma Gvasalialia. Last year, the duo joined forces to launch merchandise inspired by the rapper's tenth studio album Donda.
Likewise, American clothing retailer Gap has been working with Kanye since 2020 when it launched the fashion brand Yeezy Gap. A hoodie produced through this partnership achieved the highest single-day sales in the Gap's history.
Digitalization a Must for Small Businesses: Alibaba Survey
Going digital became a necessity for small and medium-sized businesses (SMBs) during the pandemic, according to survey results released this week by B2B e-commerce marketplace Alibaba.com.
Roughly 61% of businesses with an online presence grew sales last year, according to the report. Just over a third of their offline counterparts were able to say the same.
"Getting digital is critical to success, with digitalized businesses far outperforming in sales, exports, and investments versus those still operating offline using analog tools and processes," said John Caplan, President of North America and Europe of Alibaba.com.
As a result, 48% of digitally-savvy small brands plan to hire this year compared with 32% of their offline peers. They are also more likely to hike capital expenditures in the near term.
The third iteration of the Alibaba.com U.S. B2B SMB Survey compared responses from 2,401 American businesses to earlier findings from December 2019 and September 2020, revealing the role of digitalization in driving growth.
Ele.me Cuts Commissions for Restaurants Hit By The Pandemic
Alibaba on-demand food delivery platform Ele.me announced this week it would lower commission fees for merchants affected by the coronavirus pandemic.
An initial sum of RMB20 million ($3.2 million) has been set aside to subsidize commissions for catering vendors in the 87 areas most affected by Covid-19 outbreaks across China.
"Some communities are still facing a serious pandemic situation so we have decided to further strengthen our efforts to help businesses," Ele.me said in a statement.
The pandemic looms large for business owners, particularly small and medium-sized enterprises.
SMEs' average turnover dropped to RMB129,000 in the fourth quarter of last year from RMB131,000 in the previous quarter, according to a report by Ant Group Research Institute and the Guanghua School of Management.
Find the full story here
Italian Luxury Brand Brunello Cucinelli Joins Tmall Luxury Pavilion
Italian luxury brand Brunello Cucinelli recently opened a digital flagship store on Tmall Luxury Pavilion, Alibaba's dedicated platform for luxury and premium brands.
Headquartered in Solomeo in central Italy, and known for its fine cashmere sweaters, its official Tmall store will offer collections for men and women.
The store launch is part of the brand's efforts to keep up with demand from Chinese consumers for an immersive digital shopping experience, according to a release.
China's domestic sales of personal luxury goods grew 36% in 2021 and the market is on pace to become the world's largest luxury market by 2025, a recent report from consultancy Bain shows.
Alibaba, SAIC Venture Start Mass Production of First Electric Vehicle
A venture between Alibaba and automaker SAIC Motor shifted into high gear this week as mass production began on its first smart electric vehicle (EV) with sales starting later in March.
From Mar. 29, Chinese consumers will be able to buy one of the pure EVs, dubbed IM L7 by Alibaba business unit IM. Deliveries are slated for early April.
This moment has been months in the making. The IM L7 went through test runs in nine Chinese cities last December alone to refine users' experience.
The China Passenger Car Association has forecast new energy passenger vehicle sales in the world's second-largest economy could jump 84% on the year to 5.5 million units in 2022. China is already the largest maker and buyer of EVs globally.
Learn more here
How Alibaba Cloud Data Centers Will Reach 100% Clean Energy By 2030
Carbon reduction targets are within sight for Alibaba Cloud as it upgrades server-storing data centers around the world, according to a scientist on the project.
Alibaba's cloud computing arm aims to have its global data centers running entirely on clean energy by 2030, starting with upgrades to five of its hyper-scale data centers in China.
"Eco-friendly data centers are critical to Alibaba's sustainable operations," Shanyuan Gao, General Manager of Alibaba Cloud Infrastructure's Internet Data Center Division, told Alizila in an interview.
The cloud computing division employs cutting-edge green technologies in these facilities, of which liquid cooling and renewable electricity storage make the biggest difference in reducing carbon emissions.
As Alibaba Cloud builds a secure and resilient global infrastructure network, Gao believes the advanced technology housed within these data centers will become the new standard. "Liquid cooling will be promoted throughout China and in more countries in the future," he said.
Read more here to see how Alibaba's data centers are going green