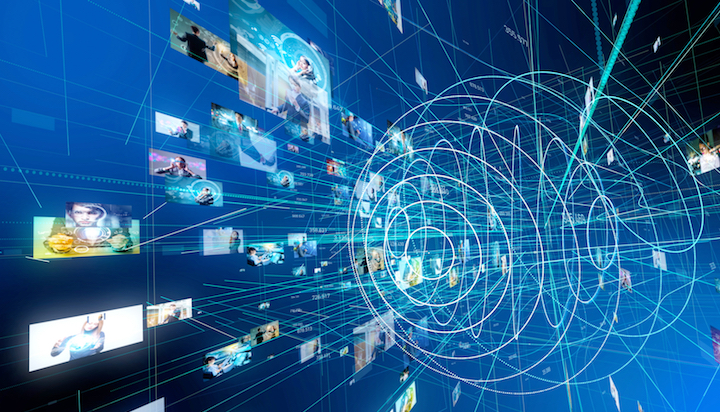 Alibaba Group is releasing a video-editing tool for brands that uses artificial intelligence to generate short-form videos about products on Taobao, China's leading online marketplace.
Dubbed Aliwood, the editor pulls key text and images from the product page to create—in less than a minute—a 20-second video that brands can use for promotion on Taobao. The visuals change every few seconds, synchronized with the pace and flow of background music, also selected by AI.
Videos can help attract and engage customers, said Paul Fu, head of Alibaba's Natural Human-Computer Interaction Lab, at Alibaba's annual design conference in Hangzhou last week. According to Fu, video advertising is estimated to increase online purchases by 2.6% and extend customers' average browsing time by 5%, he said.
"There is huge demand for quality short videos from Taobao merchants, many of whom are small business or individual store owners that may not be able to afford high-end designers," said Fu. "While currently less than 1% of the product ads on Taobao are in a short-video format."
The AI video editor will be available to apparel and electronics brands by the end of this year, with other categories to follow. Two categories in which video has shown higher levels of engagement on Taobao, according to Alibaba figures.
Aliwood is co-developed by Alibaba's DAMO Academy—the Chinese tech giant's first major research program focused on developing next-generation technologies—and Zhejiang University.
Alibaba Group CTO Jeff Zhang said the evolving technology landscape has driven a shift in the company's strategy.
"Adding artificial intelligence into the mix will redefine user-experience design," Zhang said. "Going beyond the design of user interfaces, and going from simple interactions to more intelligent types of interaction, will be an important focus for us in the future."
Also announced during the Hangzhou conference, Alibaba said it had restructured its User Experience Design staff, merging separate teams into a single unit called Alibaba Design.
Yang Guang, director of Alibaba's New Retail Design division, said the rebranding is fundamental to helping drive the design of better New Retail experiences. The unit will look to equip designers and hire new talent with skillsets that go beyond graphic or app interface design, adding more forward-looking roles, such as spatial experience design and industrial design.
"We're not simply changing our name or logo design. We are determined to change the industry," said Yang.