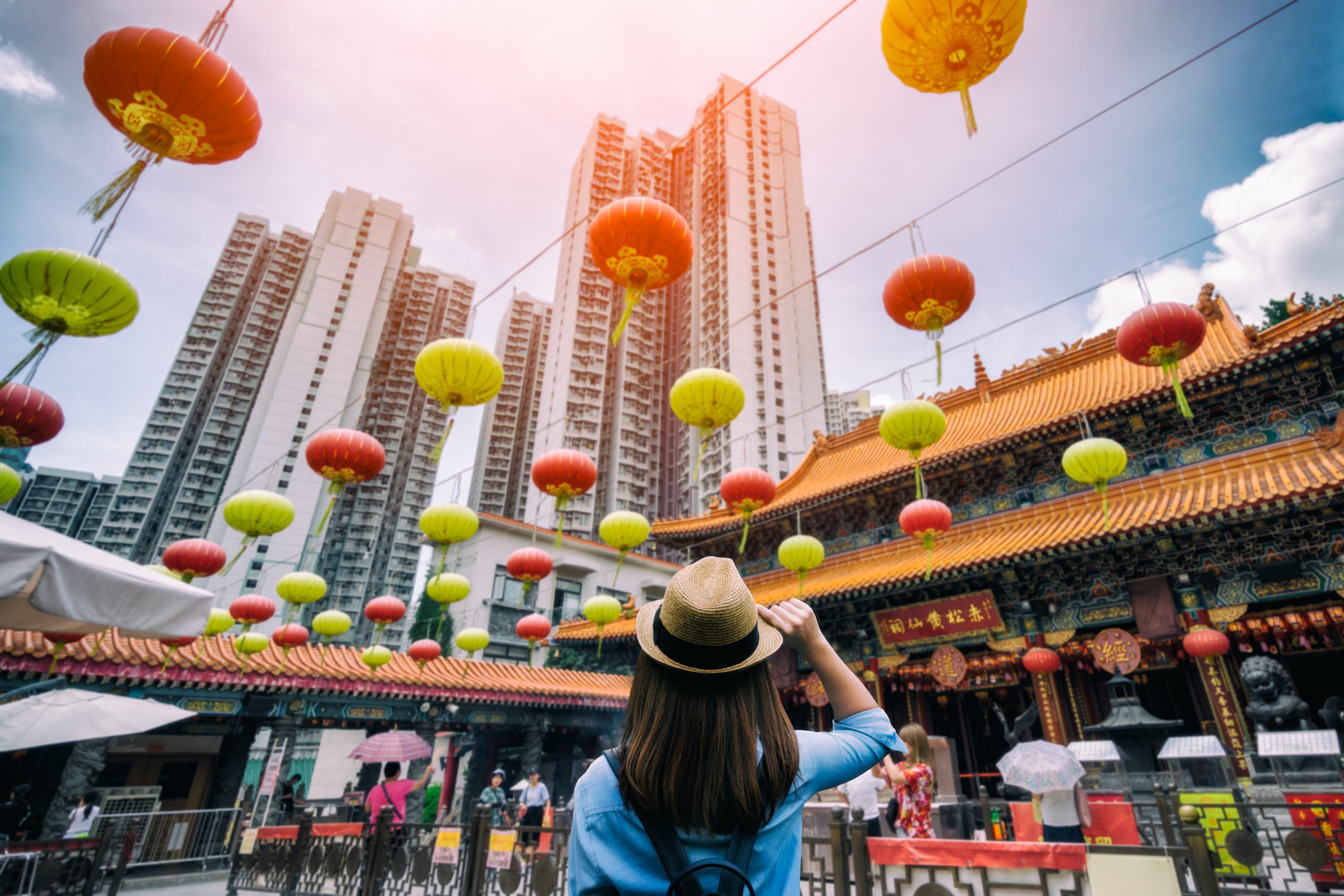 Domestic tourism soared in China over the National Day weekend, data released this week by mainland travel portal Fliggy showed, as holiday travelers set out to explore the country.
The number of accommodation, transportation and sightseeing reservations booked through the platform more than doubled year-on-year between October first and third, the start of China's Golden Week holidays.
Capital city Beijing was the most popular destination this National Day, according to Fliggy, thanks to the launch of Universal Beijing Resort and its proximity to other attractions, including the Great Wall and Summer Palace.
Country house rentals increased by more than 560% over the holiday weekend compared with the same period the month before. High-star hotel reservations nearly quintupled while car rental orders climbed by 150%.
Shanghai and Chengdu followed Bejing as the second and third most booked places visited over the weekend. But no matter where tourists traveled, regional sightseeing proved popular with local tours accounting for nearly 60% of National Day trip orders, the travel portal said.
Tourist demographics are also shifting, data gathered by Fliggy shows, as young people explore China and its history. Nearly 70% of users who booked through the platform were born in the 1990s, while the number of 'red tourism' bookings – tours visiting locations with historical significance to Chinese Communism – among people born after 2000 rose 80% year-on-year.
National Day holidays continue through to the seventh and domestic railway operator China Railway expects more than 10.5 million passengers to travel by train over this period.
To receive the latest news directly in your inbox, sign up for the weekly Alizila newsletter