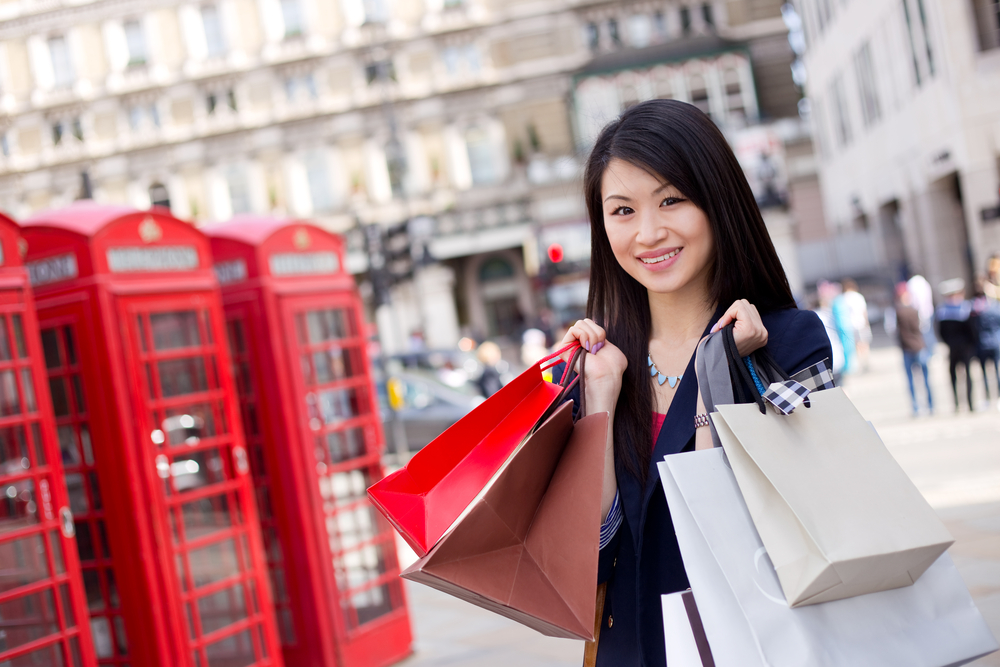 U.K.-based Barclaycard and Alipay have joined hands to allow more U.K. retailers to accept payments made with the digital wallet operated by Ant Financial.
The tie-up gives Chinese tourists added convenience while shopping in the U.K. and enables more local retailers to deepen their engagement with Chinese travelers, said the two companies Thursday.
As part of the partnership, Barclaycard, which processes nearly half of the U.K.'s credit and debit card transactions, has it made it easy for U.K. retailers to integrate Alipay into their existing payment system.
Roland Palmer, head of Europe, Middle East and Africa at Alipay, said the collaboration means more U.K. merchants will have the opportunity to connect with a growing number of Chinese visitors.
The U.K. is a popular destination for Chinese travelers. The government predicts the number of Chinese tourists will hit 483,000 this year, close to double the number in 2017. Spending by Chinese tourists is also expected to grow 50% to £1 billion ($1.33 billion) this year, compared with 2017. The U.K. is home to 393,000 Chinese residents and about 100,000 Chinese students, according to official data.
Stronger Engagement
The latest agreement was cemented after a successful two-year pilot program, which received positive feedback from participating merchants. Barclaycard said it's currently in talks with over 70 retailers who will likely become early adopters.
Participating retailers will also benefit from being at the fingertips of hundreds of millions of highly-engaged Alipay users, who will be able to search for outlets near their locations to provide details including opening hours, directions and whether there are any discounts available, said the joint statement.
"Our new agreement with Alipay gives retailers a vital tool to help them seize the revenue opportunity posed by the growth of Chinese visitors to the U.K.," said Rob Cameron, CEO & global head of payment acceptance at Barclaycard. "At the same time, Alipay users will benefit from a more-convenient and familiar in-store payments process – enhancing their overall shopping experience."
Together, Alipay and its local e-wallet partners serve over one billion customers, making it the world's leading payment and lifestyle platform. According to App Annie, it is the world's most-used app in 2019 outside of social apps.
User can use Alipay in different scenarios, such as when hailing a taxi, booking a hotel, buying movie tickets, paying utility bills and purchasing wealth management products directly from within the app.
Alipay's in-store payment service covers over 50 countries and regions across the world. Tax reimbursement via Alipay is supported in 35 countries and regions. The platform also works with over 250 overseas financial institutions and payment solution providers to enable cross-border payments. It currently supports 27 currencies.