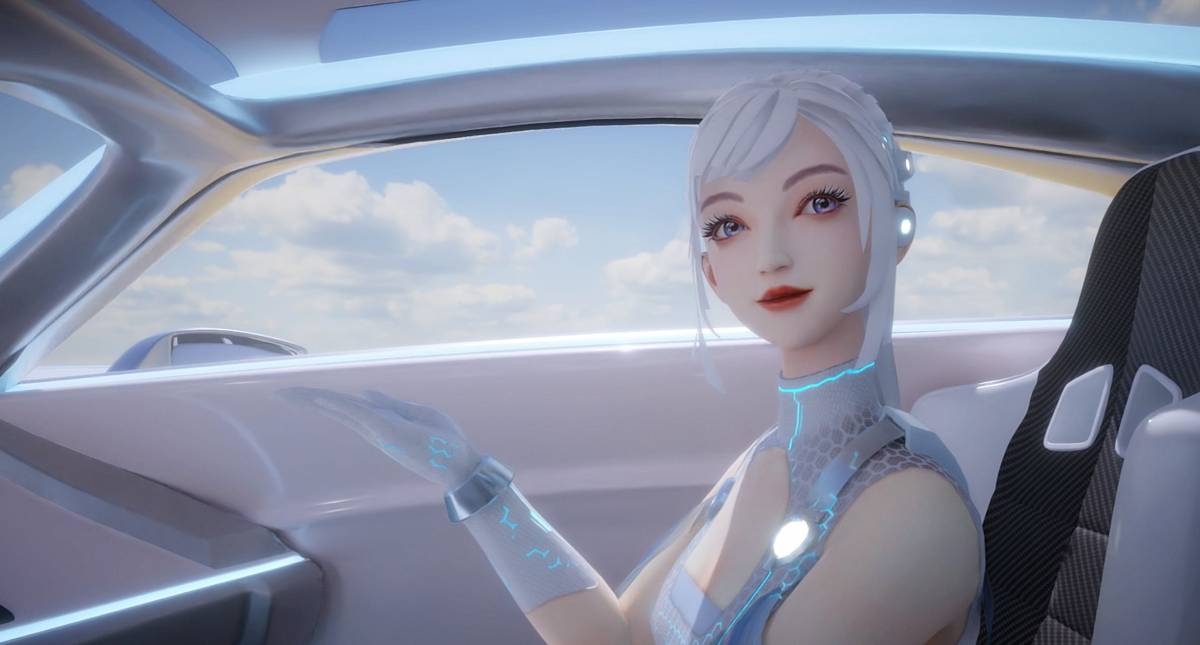 Alibaba Group's navigation platform Amap rolled out an upgrade this week with AI-powered city mapping features that transport users into another dimension.
The upgraded system creates a digital twin of the world around us, including well-known landmarks rendered with 3D modeling, real-time traffic updates, and a virtual character for in-app guidance.
The next-generation navigation service will be able to help users understand the routes and traffic situations immediately without requiring users to go back and check the maps constantly.
The platform integrates real-time visual information, such as weather, traffic, and the surrounding natural environment, into its 3D viewing mode.
Apart from driver and pedestrian perspectives, users can also opt for a bird's eye view to view cities from above or night mode to see landmarks in the dark.
The upgrade borrowed rendering technologies from the gaming industry. The virtual icons on the map look more realistic through enhanced shading, said Sun Chong, project manager of Amap, at a product release event in Mandarin on Monday.
The immersive navigation experience extends to local hotspots, making it easy to find shops and restaurants even in labyrinthine shopping malls.
The feature is available in six Chinese cities, including Beijing, Shanghai and Hangzhou, with more urban metropolises in the works.
At Your Service
A digital creation named Xiao Gao Lao Shi – or Teacher Gao – comes part and parcel with the latest Amap upgrade. The human lookalike accompanies users through the 3D cities and transforms the map-reading process into a conversation.
Users can ask her about the destination, weather, real-time traffic situation, and where to find gas stations and restrooms on their journey.
Teacher Gao will suggest the most energy-efficient routes and alert users to any incoming roadblocks, traffic jams, or accidents along the way.
"We hope that Teacher Gao can create more intimacy and comfort for users' daily travel needs, not only at a functional level but also on an emotional level," said Sun.
Users receive greetings from Teacher Gao when the navigation starts in the application. Expect to hear her voice for updates during traffic jams, and don't be surprised if she suggests you take a break after long periods of driving.