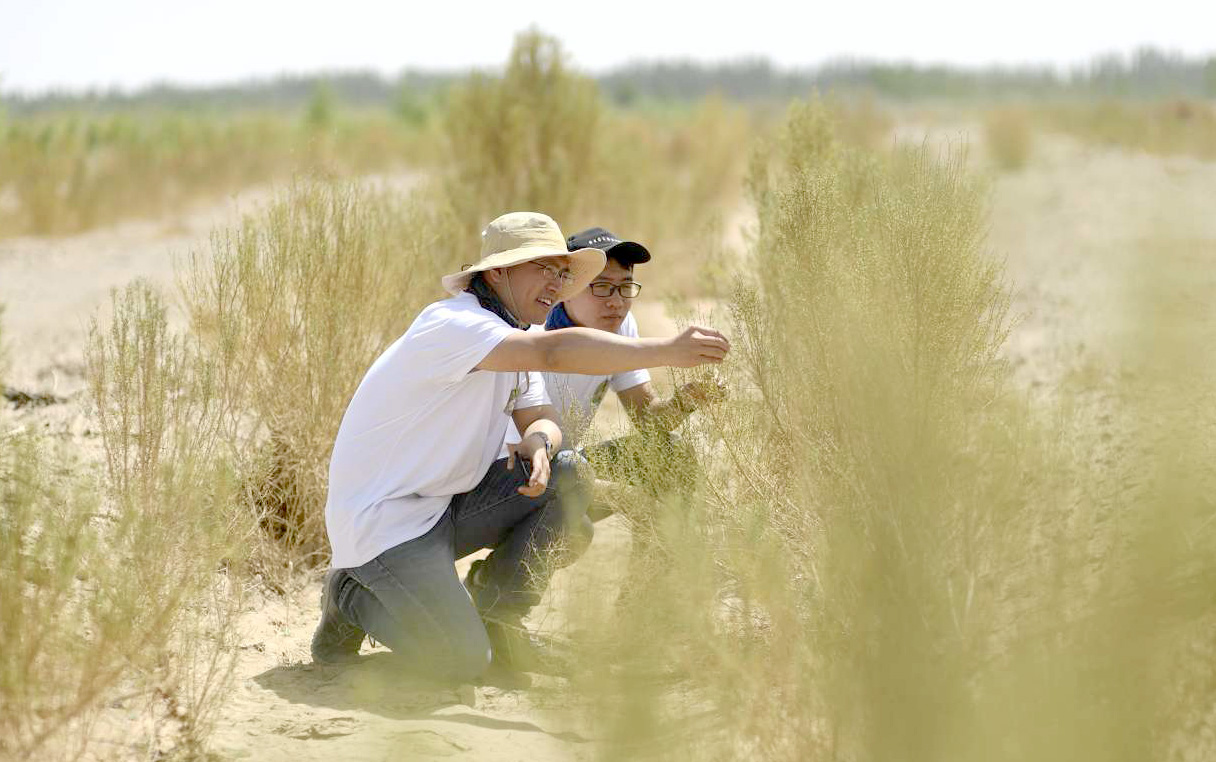 Ant Group, Alibaba's sister unit – and the company behind the e-wallet Alipay – has laid out a blueprint to reach "net zero" in carbon output by 2030.
To reach that target, the company plans to set up a carbon-neutrality fund, which will finance the research and development of renewable technologies and other innovations to curb climate change. It will also explore ways to apply its proprietary technologies to climate efforts, including leveraging its blockchain solutions to record and track its carbon-reduction progress.

Ant said it will step up measures to reduce emissions across its campuses, as well as ensure that future workspaces would be built to meet widely recognized green-architecture standards. The plan includes introducing more environmentally responsible guidelines for its sourcing and supply-chain management, including promoting the use of low-carbon technologies to power its facilities.

If any unavoidable emissions remain, it will consider investing in carbon offsets, such as tree plantation or forest management projects, the company said.
"Going green has always been a strong priority for Ant since our founding, " said Peng Yijie, vice president of Ant Group.

"We firmly believe technology can, and should be, used to further sustainable development. The carbon neutrality goal that we pledged today is the next milestone in our pursuit of an inclusive, green and sustainable future," she added.
Ant's roadmap for carbon neutrality is being planned and refined in partnership with third-party specialists, including experts from the China Environmental United Certification Center. The CEC will also work with Ant to further share its practices with other companies also looking to join the climate effort.
This is not Ant's first time addressing climate change. In recent years, the company has become a force in promoting green lifestyles among Chinese consumers.

Alipay's Ant Forest initiative, launched in 2016, encourages consumers to take part in low-carbon activities – such as paying utility bills online, walking instead of driving or recycling their unwanted packaging and goods. The feature, which lives within the Alipay app, invites people to collect virtual "green energy points," which translate into real trees that Alipay and its NGO partners plant on their behalf in some of China's most arid areas.

More than 550 million people have joined Ant Forest, planting over 200 million trees as of last October. That has helped reduce roughly 12 million tons of carbon emission, according to estimates.

Emissions recorded in Ant Forest, however, will not count toward the company's new carbon-neutrality plan, as they're driven by the green deeds of users, according to Ant's Peng Yijie.

"Going forward, aside from taking actions to address Ant's own carbon footprint, we will continue to invest in Ant Forest to inspire a low-carbon society," she said.
Sign up for our newsletter to receive the latest Alibaba updates in your inbox every week.