Ant Group has unveiled a large language model and two applications, part of the company's broader exploration of ways to harness artificial intelligence in finance.
Wealth managers can deploy the LLM to evaluate financial products, analyze markets and for investor education. Insurance service professionals could also use the LLM to explain insurance products, design family insurance plans and verify insurance claims.
While OpenAI's ChatGPT has made LLMs popular among the masses, there are over 200 LLMs globally catering to increasingly specialist needs. General-purpose LLMs struggle to make sense of industry jargon and lack the domain expertise that helps financial professionals do their jobs.
"Ant Group has developed an architecture integrating LLM technologies with domain knowledge and industry services," said Ant's head of financial LLM, Wang Xiaohang, in a statement released during a fintech summit in Shanghai.
Ant is testing the financial LLM on its wealth management and insurance platforms. The plan is to make the LLM widely available on Ant's digital finance platform in China.
Emerging technologies based on artificial intelligence are creating opportunities for nimble companies that can draw upon large enough data sets and computing power, Alibaba Cloud has launched LLM Tongyi Qianwen, for example. China will become the world's second-largest AI market with over 6% share of global $1 trillion AI spending by 2026, predicted broker CLSA.
School For LLMs
Ant's financial LLM is trained on hundreds of billions of token datasets containing Chinese financial documents and over 1,000 billion tokens from general corpus datasets. It also draws on over 600,000 instructions from more than financial industry cases 300 and was fine-tuned on Ant's self-developed, general-purpose LLM.
Ant's financial LLM outperforms general-purpose LLMs across five areas: cognition, generation, domain knowledge, professional thinking, and compliance, according to Fin-Eval, Ant's in-house benchmark, developed to measure the performance of AI in finance.
In Fin-Eval's 28 financial-specific task categories, Ant's financial LLM also outperformed the industry average in extracting insights from research and analysis and understanding financial intentions. Ant has made Fin-Eval available to the public.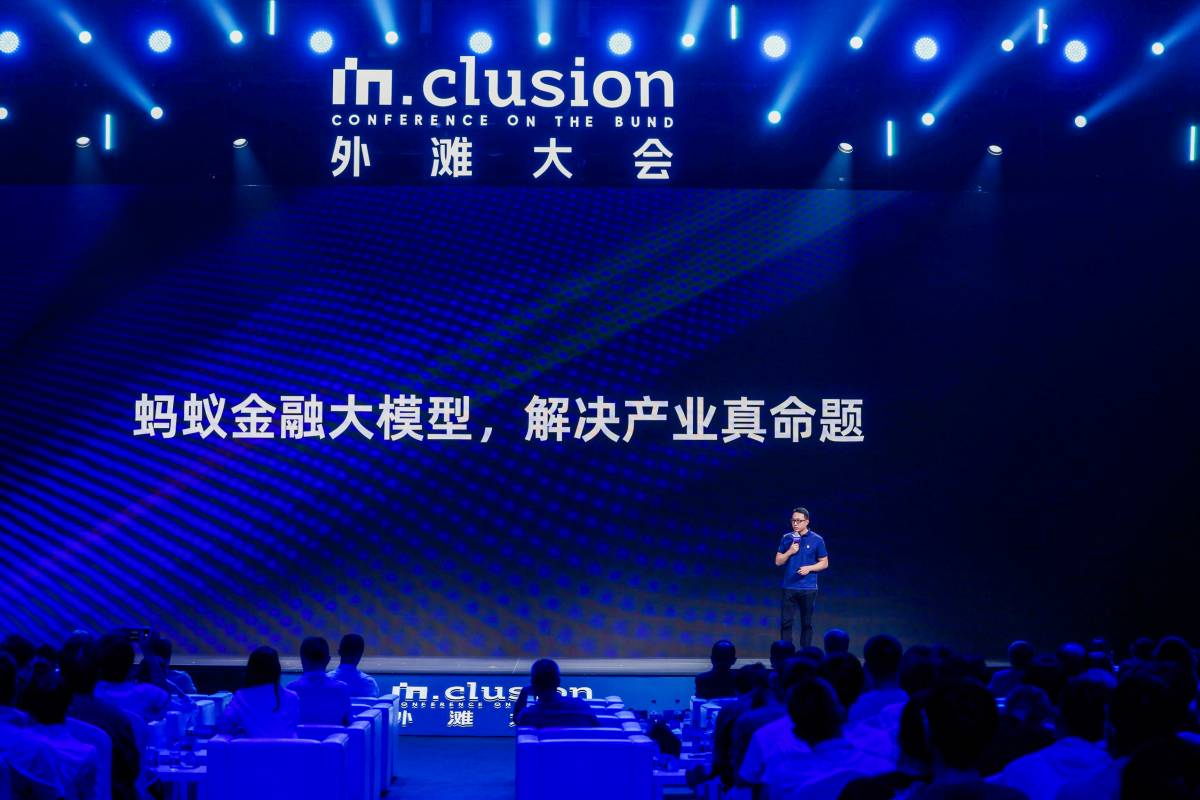 AI Push
Ant also launched two applications powered by Ant's financial LLM, Zhixiaobao 2.0, a financial assistant for consumers, and Zhixiaozhu 1.0, a business assistant for finance professionals.
Zhixiaobao 2.0 can provide market analysis, portfolio diagnosis, asset allocation suggestions and investor education. It has achieved a 95% accuracy rate in financial intention recognition, with its market analysis and reasoning reaching the average level of professionals. It can also engage in multiple rounds of conversation.
Zhixiaozhu 1.0 can be tailored to help financial professionals such as service representatives, investment advisors and insurance claim specialists perform tasks such as investment analysis, information extraction, content creation, business opportunity insights and using financial tools.
Ant has been testing Zhixiaobao 2.0 for about six months, and it will be available to users after it receives regulatory approval. Zhixiaozhu 1.0 is undergoing additional tests.
Ant also open-sourced its AI-powered coding platform CodeFuse for the developer community.
Ant started the financial LLM project at the end of last year. LLMs are part of Ant's broader exploration of AI, including knowledge graphs, operations optimization, graph learning and trustworthy AI.