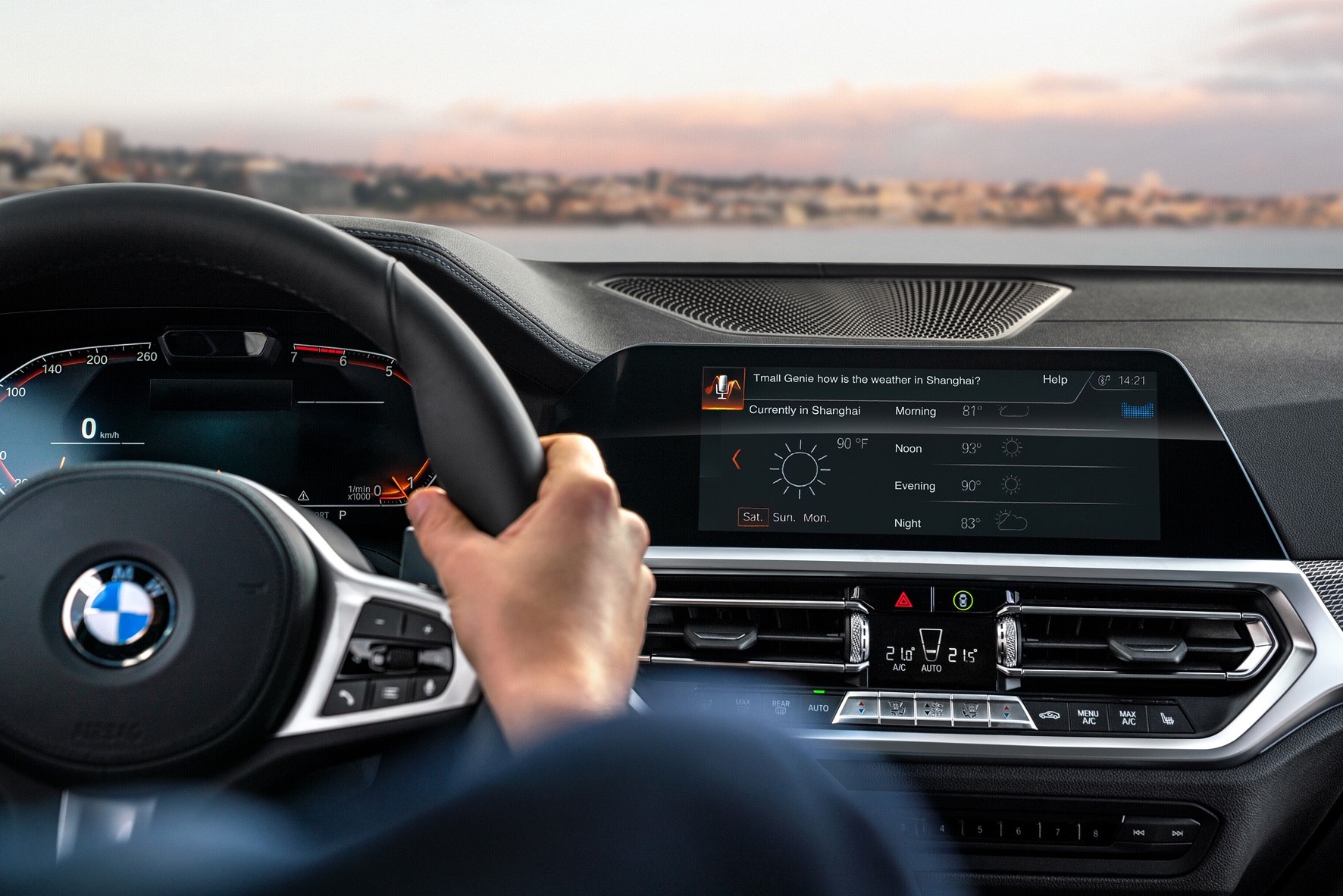 Alibaba Group's smart assistant, Tmall Genie, will launch in select vehicles from the BMW Group in China by the end of the year, the two companies announced at CES in Las Vegas on Monday.
Tmall Genie, a product made by Alibaba's artificial-intelligence research division, A.I. Labs, will be fully integrated in BMW vehicles, offering drivers a number of in-car entertainment and shopping options while on the road, the companies said.
As Chinese consumers have come to expect a seamless, digital experience both at home and at brick-and-mortar retail spaces, they should expect the same experience in their car, said Dieter May, senior vice president of Digital Services and Products at BMW Group.
WATCH: BMW Senior Vice President Dieter May Discusses Tmall Genie, Connected Cars in China
"With the integration of Alibaba's Tmall Genie in BMW vehicles in China we are adding a digital ecosystem, which will open up new possibilities that customers can access quickly and safely from the car," May said. "This development sees BMW reaching a new milestone in China in terms of intelligent connectivity between the customer's vehicle and their digital touchpoints."
The global connected-car market is expected to grow 270% by 2022, with more than 125 million connected passenger cars to be shipped between 2018 and 2022, according to a report from market research firm Counterpoint Insights. The report, released last year, pointed to the technology's rapid uptake in China as one of the key drivers.
Monday's announcement follows the integration last year of "BMW Connected," the German automaker's connected-car app, with Tmall Genie. Consumers with Tmall Genie in their home could perform functions such as double checking to make sure the doors and windows of their BMW were open or closed. Now, they will be able to operate vehicle functions through the in-car Tmall Genie.
Drivers can also use Tmall Genie to place online orders, view cinema listings, listen to their favorite playlist or check the weather at their destination, as well as access information from Tmall Genie via audio output or in text and image form on the BMW Display Screen. And they can use Tmall Genie to call up appointments saved in BMW Connected.
"We launched the 'AI+Car' solution last year to provide a more-intelligent and connected experience for Chinese car users through Tmall Genie's AI-powered voice interaction and service capabilities for cars," said Alibaba Group Vice President Miffy Chen, who serves as general manager of Alibaba A.I. Labs.
"Among our collaboration with premium automakers, we are very glad that BMW will be the first premium auto brand to bring selected car models that fully integrate Tmall Genie to the China market," she said.
The deal with BMW Group is just the latest involving Tmall Genie's integration with automobiles. In September, A.I. Labs said it would integrate Tmall Genie into some vehicles made by Gothenburg, Sweden-based Volvo Cars, giving drivers the ability to monitor and control their smart home devices from their cars. Tmall Genie is also compatible with Volvo's connected-car app, as well as those of Germany's Daimler and Audi.
Elsewhere in the autos sector, Alibaba Cloud in September said it would collaborate with German engineering and electronics company Robert Bosch GmbH on a self-parking feature in select sites in China that is powered by cloud software. At the same time, Alibaba also unveiled the latest model of its internet car in partnership with U.S. automaker Ford, which was part of a tie-up signed by the two companies in 2018. Ford Kuga SUV customers now can order a 10.4-inch center screen and software powered by Alibaba-designed operating system AliOS.