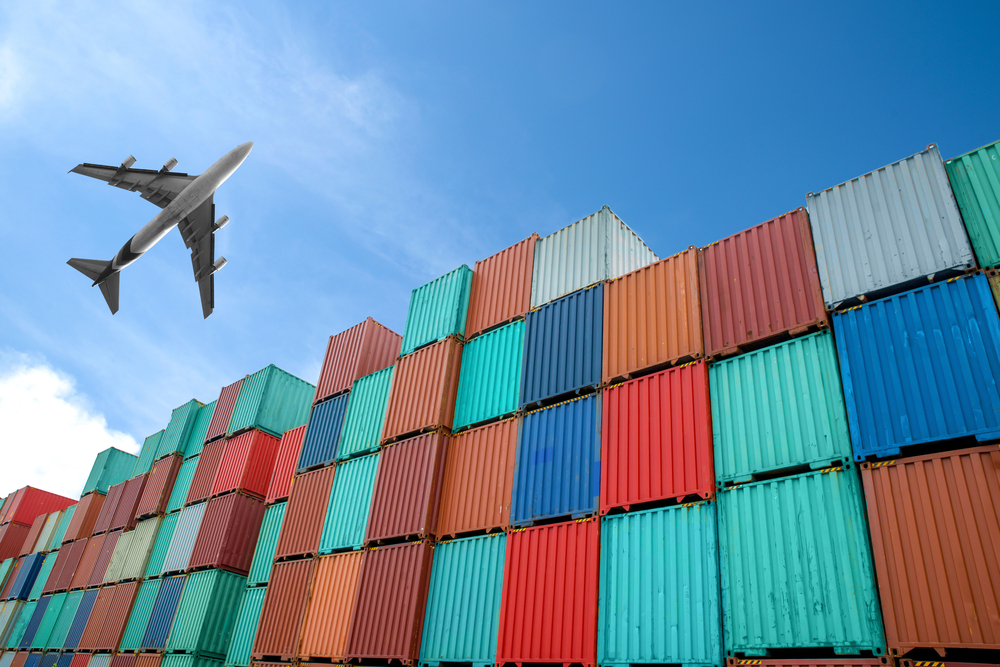 Cainiao Network, the logistics company launched by Chinese e-commerce giant Alibaba Group in 2013, focused its early days on speeding up deliveries within the world's second-largest economy. But as Alibaba began to spread its reach to other countries, Cainiao started to handle the international delivery of goods ordered online as well.
According to Cainiao Vice President Wan Lin, the merchants selling through Alibaba needed a way to get their products overseas, while at the same time the demand for foreign goods among Chinese consumers was also increasing. A June report by digital marketing researcher eMarketer estimated that China cross-border e-commerce—both exports and imports—would reach $85.76 billion this year, up 50 percent from $57.13 billion in 2015. By 2020, the number is expected to reach $157.7 billion, as half of China's digital shoppers—or more than a quarter of the country's population of about 1.4 billion—buy foreign products online.
"Basically we're following the demand," said Wan as Cainiao built its international business. Today the Cainiao network covers more than 224 countries and regions—but not in the way that many expect. While U.S. e-commerce bellwether Amazon has chosen to own all logistics assets in the supply chain, from warehouses to delivery trucks to airplanes, Cainiao, as a general rule, does not own any.
Takea tour of a Los Angeleswarehouse in the Cainiao Network that's dedicated to cross-border e-commerce:
Instead, Cainiao, in which Alibaba owns a 47 percent stake, provides a data-driven logistics platform to about 90 Chinese and international logistics companies. The business model involves partnering with those logistics providers, both in China and abroad, and linking them together through Cainiao's software and online network. Wan likens it to being the conductor in an orchestra, making sure all the different sections are playing the right note at the right time.
"We are not a traditional logistics company," he said. "We are definitely tech driven."
That's not to say Cainiao does not own any warehouses (in fact, it does, though it wouldn't disclose how many). And Wan said it would build more if they were needed. But the company invested in those few assets only because some of its partners in the consortium did not have the means to expand their operations to such a large extent, he said. Only under these circumstances is Cainiao, backed by Alibaba and its vast resources, willing to step in.
"If it's something that can be done by our partners, we will leave it to our partners," Wan said.
Cainiao currently uses partner warehouses in nine countries, including the U.S., UK, Germany, Australia, Japan and South Korea, as consolidation centers where it helps gather parcels from the origin country and then ship them to China. Earlier this year, it also launched global fulfillment centers in Hong Kong, Sydney and Melbourne, which offer both shipping and inventory management services for merchants that would prefer to outsource that work.
The company handles traditional direct shipping as well, of course, whereby merchants pack up goods on their own and hand off to Cainiao for delivery to China. Within China, Cainiao has bonded warehouses, which allow for certain overseas items to be stored duty-free until they are purchased. Only then are they taxed, at special rates, and shipped to customers. The fact that these items are held inside the country guarantees faster delivery times.
Indeed, where cross-border shipments just a few years ago may have taken as long as 30 days to reach China, the delivery time is now about four days from one of Cainiao's bonded warehouses. It's seven days from one of its global fulfillment centers, and 10 days via direct shipping.
Competitors are always looking for ways to elbow into China. Bloomberg News earlier this month reported that Amazon would guarantee five-day delivery of small items from China to the U.S. for its Prime members. The move has not gone unnoticed by Wan and his team. Cainiao plans to bring more of merchants' goods to its U.S.-based warehouses as a way to further shorten outbound delivery times and keep pace with Amazon.
Doing so is crucial given the importance of the U.S. market, Wan said, for both inbound and outbound shipments. Chinese consumers crave the high-quality products made there—especially apparel, consumer electronics and food—while the spending power of U.S. consumers extends to Chinese goods as well. "And in terms of the logistics partners, the warehouses, the infrastructure we have put in, the U.S. is one of the top countries for us," he said.
Cainiao has partners in the U.S. that operate 10 warehouses, stretching from Los Angeles to Newcastle, Delaware, making it the company's largest overseas footprint. Admittedly it's tiny compared to the 250 Chinese cities in which Cainiao has warehouses. However, Wan said, "The volume is growing and the scale is getting bigger."
Cainiao understands that the U.S. is more than just a business opportunity. It's a place to gather know-how as well. To that end, Wan and other Cainiao executives will be in Silicon Valley and Seattle this weekend to find talent they can bring to China. The trip is an attempt to boost Cainiao's international profile as well, Wan said, because the company is a relative unknown outside of China.
"We did want to let more people, especially in the U.S., where there's a lot of talent, have the opportunity to be aware of what we're doing and where we're heading and how excited we are about the things we're doing," he said.
Cainiao is also gearing up for another major international push—Alibaba's 11.11 Global Shopping Festival.
Last year, Cainiaodeployed 1.7 million delivery personnel, 400,000 vehicles, 5,000 warehouses and 200 airplanes to handle the 467 million delivery orders placed in that 24-hour period. This year, Wan is expecting even bigger numbers.
To prepare, Cainiao is working with its partners to make sure the entire supply chain will run smoothly on that day. That includes taking stock of the manpower and vehicles necessary to handle such a high volume of parcels, as well as running stress tests to detect any possible issues with the system. Wan said Cainiao is also moving more inventory into a larger number of warehouses outside the obvious logistics hubs of Beijing and Shanghai in order to reduce any potential bottlenecks.
"We've done it before," Wan said, "but this year we're doing it on a much larger scale."