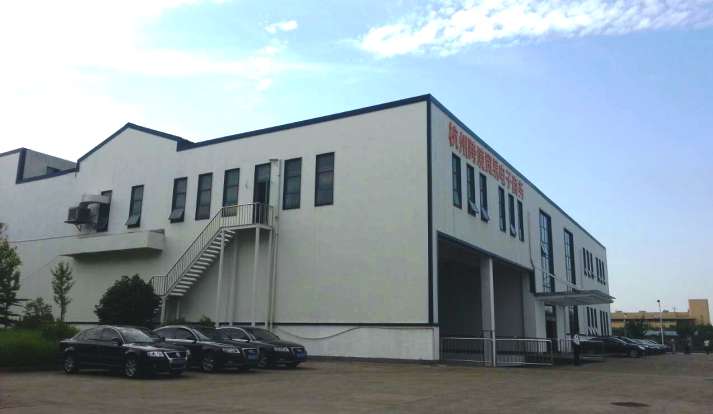 Warehouses, essential though they may be to the global supply chain, are dull. Even when they are outfitted with a robot army, it's hard to get worked up over a minimalist shelter where boxes of stuff sent from somewhere get sorted and stored before they are sent somewhere else.
There is a nondescript warehouse in Hangzhou, China, however, that employees at Tmall Global don't find boring at all. Tmall Global, an international online-shopping solutions provider owned by Chinese e-commerce giant Alibaba Group, is developing sales and logistics channels so that merchants, manufacturers and distributors located anywhere in the world can sell and ship directly to Chinese consumers. And the Hangzhou facility is a pilot project that could solve some of theknottiest problems impeding the growth of international e-commerce.
At Hangzhou and warehouses located in five other Chinese cities, a new government scheme is being tested that promises to streamline the delivery of goods ordered online from foreign merchants, changing the way international Internet purchases are imported, inspected and taxed. "I think it's a really big breakthrough for overseas cross-border trade," said Tmall Global Director Ralph Zhao.
Here's the background: To obtain goods that are not available locally or are too expensive, Chinese consumers have increasingly been turning to the Web to purchase goods from overseas vendors. Potentially a huge business, this trade allows online shoppers (as well as dubious, grey market parallel importers) to essentially get duty-free prices on products purchased from foreign websites by having them delivered through express mail services as personal mail. In this way, shoppers can circumvent conventional customs inspections as well as tariffs and taxes that must be paid on goods imported and sold through conventional retail channels.
After first attempting to close this revenue-leaking loophole a couple of years ago, government agencies subsequently made a farsighted decision to get out in front of the boom in cross-border online shopping by legitimizing and controlling it.
Last year, China's General Administration of Customs designated six cities—Shanghai, Hangzhou, Ningbo, Zhengzhou, Guangzhou and Chongqing—for cross-border e-commerce pilot projects, allowing them to set upbonded warehouses dedicated to the importation and delivery of merchandise purchased by online shoppersfrom other countries.
Operated in partnership with private companies, this channel allows merchants to bulk ship merchandise to the bonded warehouses without being subject to standard commercial import duties when the goods enter the country. Instead, merchandise is taxed at special rates only after it is purchased by consumers and shipped to their homes.
The new system helps to clear up uncertainties surrounding cross-border trade while offering a well-defined, legitimate and relatively uncomplicated channel for foreign retailers to sell directly into China, said Zhao, who with other Tmall Global employees has been working with local governments on the program since last year.
"This is a model that is completely above board and by the law," Zhao said, "but we still provide consumers with the most competitive price."
Lower costsis one of the principal advantages of the program, according to Zhao.
During a special promotion held by Tmall Global and group-buying website Juhuasuan last May that served as a shakedown run for the Hangzhou warehouse, 54-packs of Merries, a Japanese disposable diaper brand, that ordinarily sell for RMB 168 on Chinese online shopping websites Tmall.com and Taobao Marketplace were available for RMB 125. "This is the lowest price ever to appear in the Chinese market" for the brand, Zhao said, noting that the goods sold from the warehouse were exactly the same as diapers sold in the Japanese domestic market.
"The merchant is still making money even at the Tmall Global price," Zhao said. "We do not ask merchants to take a loss just for a special promotion."
Profit margins are preserved because:
'Ä¢ Consumers get the diapers directly from the factory in Japan. In conventional bricks-and-mortar retail, there can be three to four middlemen—distributors and wholesalers—between the factory and supermarket shelf, which increases costs. "Now we have only one" middleman, the warehouse, Zhao said.
•Because the product is shipped in bulk to the bonded warehouse, logistics costs are reduced to as little as 10 percent of what they would be if the diapers were shipped as small parcels from the factory to consumer homes, Zhao estimated. Merchandise warehoused in China can be delivered to consumers in major Chinese cities in three-seven days, as opposed to the weeks it can take for products to arrive when individual orders are shipped from overseas.
Additional savings come through the way goods moving through the bonded warehouse are taxed.Products transiting thebonded warehouses are not subject to standard commercial import duties. Instead, the government imposes "individual import duties" of 10-50 percent of the value of goods, depending upon the product category. Duties are forgiven entirely on small orders for which the calculated tax owed is less than RMB 50.
In practice, Zhao said, cross-border goods delivered though the bonded warehouses bear a significantly lower tax burden than ordinary imports, which by the time they reach consumers have been subject to regular customers duties, value-added tax and consumption tax–all of which can add more than 30 percent to the retail price of some items sold in stores.
Under the program, TmallGlobal charges participating merchants a logistics fee of less than RMB20 for every order processed in the duty free zone. Alibaba Group's Cainiao smart logistics subsidiary handles all logistics, including sorting, delivery, and customs clearance.
While local governments lose an income stream by no longer collecting value-added tax on cross-border goods, they've been willing to go along with the Customs administration scheme because they see the bonded warehouse operations creating job opportunities and contributing to local economies.
Not all products are suited to the bonded-warehouse model, Zhao said. Nicheitems that sit on warehouse shelves don't enjoy the same benefits as fast-moving, high-volume goods. But for overseas merchants with the right products, cross-border selling through bonded warehouses helps reduce inventory risk. Reduced costs make it feasible to ship goods into China in smaller volumes initially to allow merchants to accurately assess consumer demand, he said.
Exactly what works and what doesn't is still being tested. Currently there are several dozen distributors selling baby products, health care and cosmetics brands participating in the Hangzhou warehouse program with Tmall Global.
A few small Chinese e-commerce companies are also involved, but Tmall Global is the only major player. "Right now it's just us," Zhao said. Tmall Global also has bonded warehouse operations up and running in Ningbo and Guangzhou.
What does Tmall Global have planned? "More merchants, bigger warehouses, more cities," said Zhao. Tmall Global merchants are currently allotted 20,000 square meters of space in the Hangzhou warehouse, but "that's the first stage," Zhao said, "we are already building more than 100,000 square meters."
Ultimately, the success of the program will depend upon whether consumers are getting the brands they want at the right prices. To raise consumer awareness of cross-border shopping, Tmall Global is planning more special promotions like the one held in May.Lastweek, the site announced a "Global Flash Sale" on specially priced cosmetics, health care and infant care products that are being sold through the bonded warehouse channel.
"We think this is going to be a hit," Zhao said.