Taobao Marketplace will partner with Chinese museums and heritage sites on designing merchandise, branding and sales to help these stalwarts of the past reach the most modern of consumers: China's millennials.
In a release on Tuesday, the Alibaba Group-owned site said it would match cultural institutions with designers and manufacturers in its ecosystem to create custom products for young Chinese consumers, based on their art, artifacts and other intellectual-property assets.
Taobao will also provide consumer insights and consultation on choosing the best IP for merchandising, as well as marketing support, such as exposure at Alibaba's annual celebration of China's young creative class, the Taobao Maker Festival, the site said.
WATCH: Highlights of Taobao Maker Festival 2018
Zheng Zhong, director of Taobao Marketing, said the program aims to "use creative imagination to help cultural heritage and national treasures stay relevant in the hearts of consumers. We help them truly become a part of people's everyday lives, so they can be loved, protected and passed on."
Museums are experiencing a renaissance among China's younger generation, thanks in part to the buzz created by hit period dramas, such as "Story of Yanxi Palace" and the creative marketing campaigns from museums, such as Beijing's National Palace Museum, also known as the Forbidden City. Chinese consumers are also increasingly interested in exploring their own heritage and culture, per the market research firm Mintel's 2018 The Chinese Consumer report.
Taobao said its first group of "national treasure" partners will launch new crossover products every week, starting May 29, including the Dunhuang Museum and the Emperor Qinshihuang's Mausoleum Site Museum, famous for its Terracota Army, as well as historical landmarks, such as the Great Wall of China and technological wonders, such as the 500-meter aperture spherical radio telescope, or "FAST." Taobao's first batch of museum crossover products feature Terracota soldier desk accessories, Sichuan Opera masks and a cat chair shaped like the FAST telescope dish.
Taobao plans to expand the program to over 100 partners in the next three years, as well as explore new product areas such as food, electronics and home accessories.
Zhang Jintao, director of the creative industries unit at the Emperor Qinshihuang's Mausoleum Site Museum, said they see their Terracota Army gift shop as the museum's "final exhibition space."
"We want to allow visitors to enjoy and learn about culture, both while visiting the museum and in the process of shopping," he said.
That's also what drove the UNESCO site to open a virtual shop on Taobao last July and develop crossover products, as it looks to find new mediums and touch points to engage younger visitors. The museum wants those visitors to be able to "think and reflect on the artifacts even after they've left, and gain knowledge from it," said Zhang.
Lei Ying, head of the Sichuan Opera Theater of Chengdu, said that co-designing masks with Taobao and collaborating on marketing marks their first large-scale communications push outside of their traditional fan base.
"One thing that distinguishes face masks from other merchandise on the market is that they are not 'souvenirs,' but consumer goods," said Lei. "You might buy a souvenir once in a lifetime, but consumer goods are used and consumed. There will always be a market for consumer goods."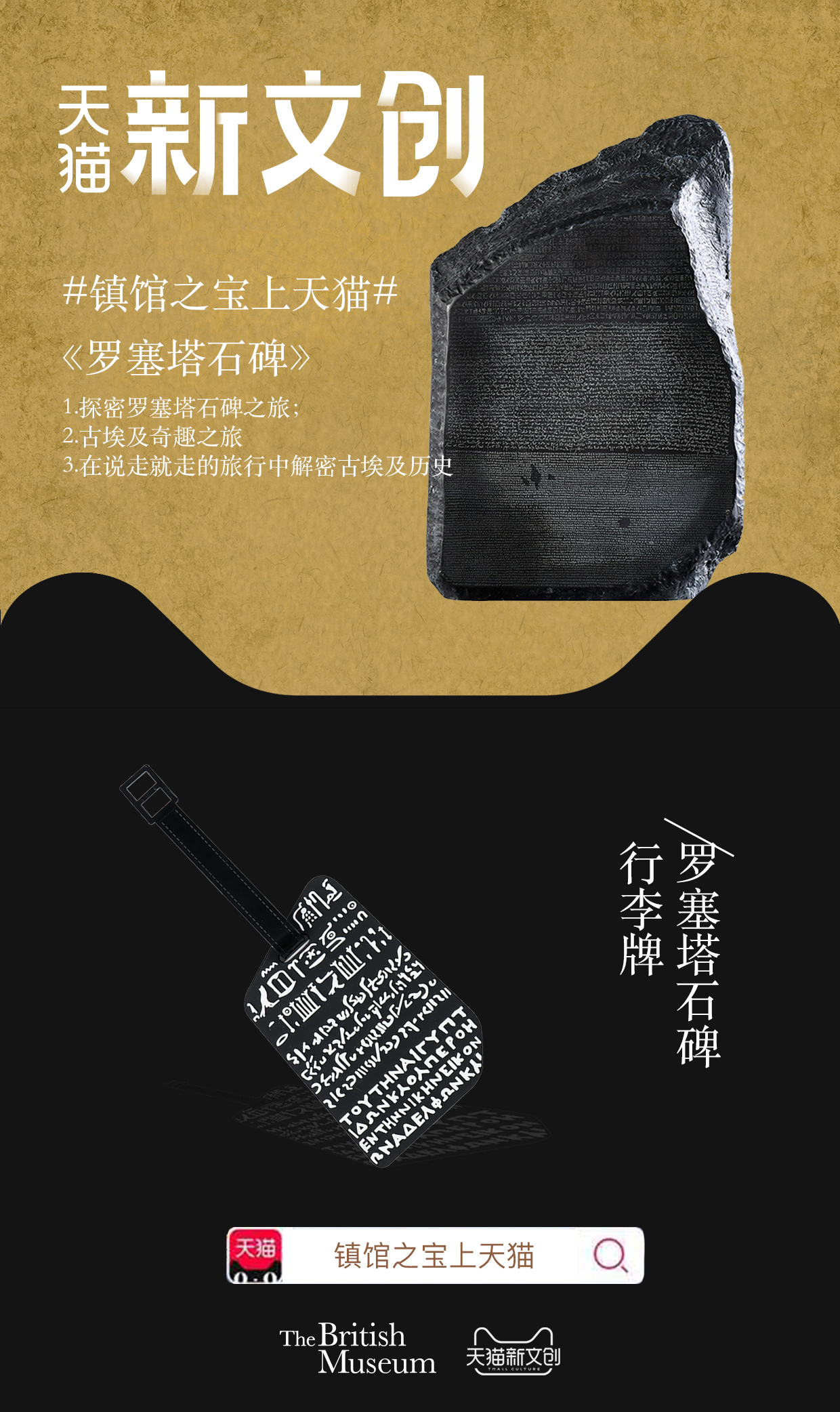 Taobao's new initiative is the latest effort from Alibaba to help museums grow their influence and merchandising opportunities in China. In January, Alibaba's B2C e-commerce site, Tmall, launched a program to help bring museums' IP to brands and retailers to use in designing products, such as the British Museum's Rosetta Stone. Tmall leverages insights drawn from its more than 600 million shoppers to make recommendations to museums on trending product categories or potential brand partners they should target.
"Currently, more than 100 brands on Tmall have established intellectual property partnerships with museums," said Liu Bo, general manager of Tmall Marketing. "Going forward, we will help 10,000 quality brands to do the same, using crossovers to ignite sparks between culture and commerce."