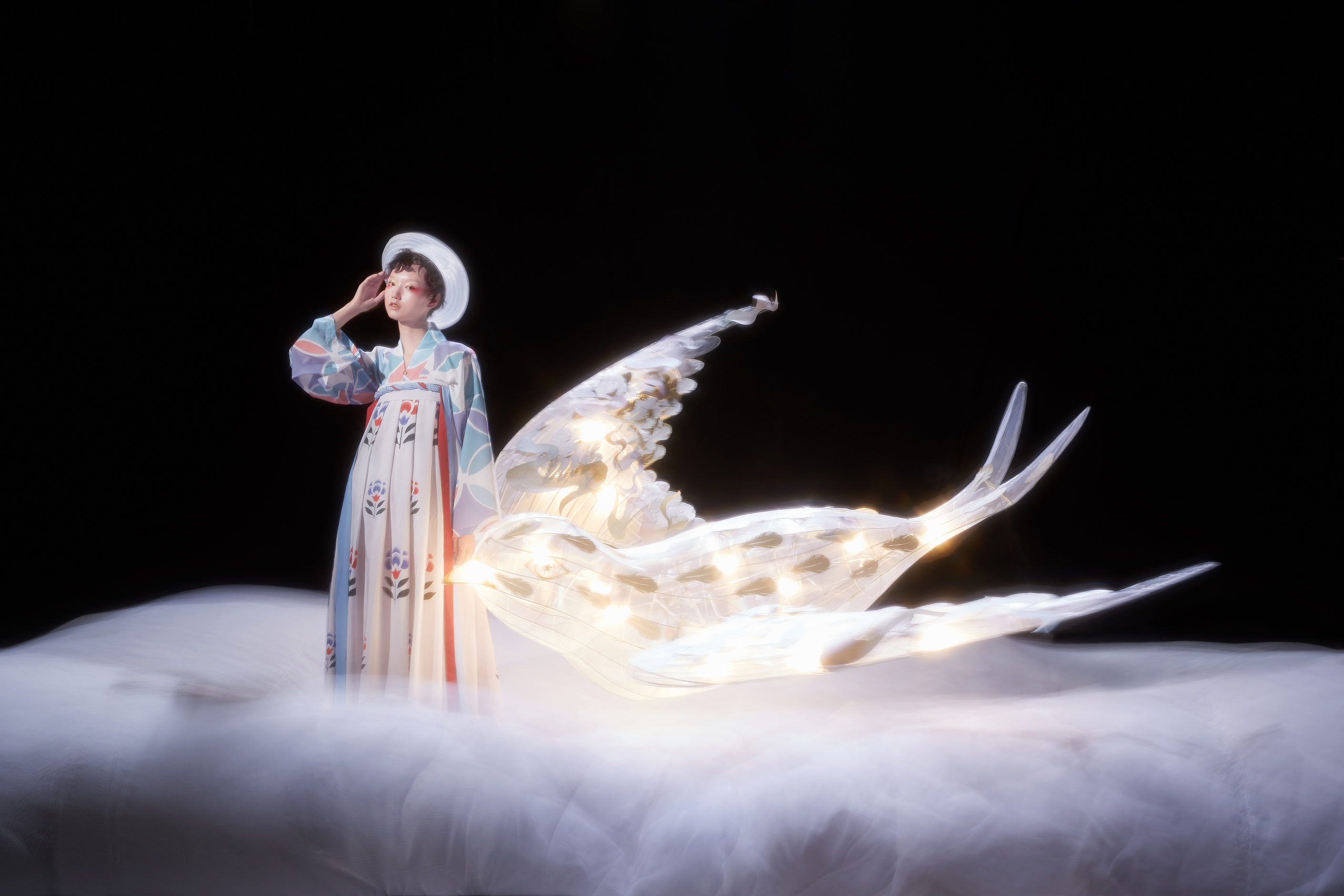 Chris Tung, Alibaba's chief marketing officer and the main architect behind the Taobao Maker Festival, said a major element of the event is to highlight"China Cool". It's a phenomenon among young Chinese artists and designers who are reinterpreting and reinventing traditional Chinese artistry and craftsmanship by infusing it with their own flair and style. Here are two Taobao Makers whose products demonstrate the trend:
SMALL DREAM
Wen Qiuwen named her company "Small Dream,"but there is hardly anything small about her handcrafted paper lanterns, which can be as large as 2.5-meters in length or width.
Born in 1987, in Guangzhou, Wen's first foray into the world of paper art took place when, as a little girl, she found a small booklet her grandma owned on the subject. By studying the book, Wen taught herself how to make toys, such as a miniature seesaw, slides and other three-dimensional objects, all from paper.
In college, Wen took her love for paper art to a new level when she began to hand-make various backdrops for photo shoots, another one of her passions. But what really took her breath away, she said, was when she encountered a septuagenarian craftsman in Guangzhou, who is still making traditional Chinese lanterns from scratch by bending bamboo and brush painting images, such as dragons and peonies, by hand.
"I was so stunned by how absolutely beautiful the skeleton of the lanterns can be. I also realized that instead of sticking to the traditional way of painting, based on my artistic expression and interpretation, I can create something that transcends tradition," Wen said.
At this year's Taobao Maker Festival, Wen will showcase several of her pieces, including a special fish lantern that "swims" as you walk around with it. All of her pieces, available on her Taobao store, can be custom-made. Her most famous piece, a flying dragon, is now part of the collection at a private museum in Meizhou.
CRAFT PLUS
Ash Cheng is an entrepreneur, a graphic designer and an artist. But the hat she wears the most proudly is as a "bridge builder," because theCraft Plus network of artists she founded three years ago works to narrow the divide between contemporary and traditional art.
China-born and British-trained Cheng, 28, said her brand, which encompasses a team of 10 core members, is a place for Chinese artists from all over the world to create objects that fuse the old and the new, East and West, all inspired by the aesthetics of China's minority ethnic groups.Craft Plus sets a cultural theme, such as a particular ethnic tribe, for a period of six months or a year and holds an open call for any artists or designers who want to participate in the project. To date, over 2,000 artists have contributed to Craft Plus.
"I insist that all of my artists must live with the ethnic group they are studying so they can draw inspiration directly from them. That's the only way to soak up the ancient wisdom and appreciate the beauty of their craft," said Cheng.
On her Taobao store, customers can find intricately handmade pieces, ranging from furniture inspired by Chinese fans, oil-paper umbrellas reinterpreted as tokens of affection and desire, and embroidered handbags made with horsetail, a popular material used by the Shui people in Guizhou for its durability.