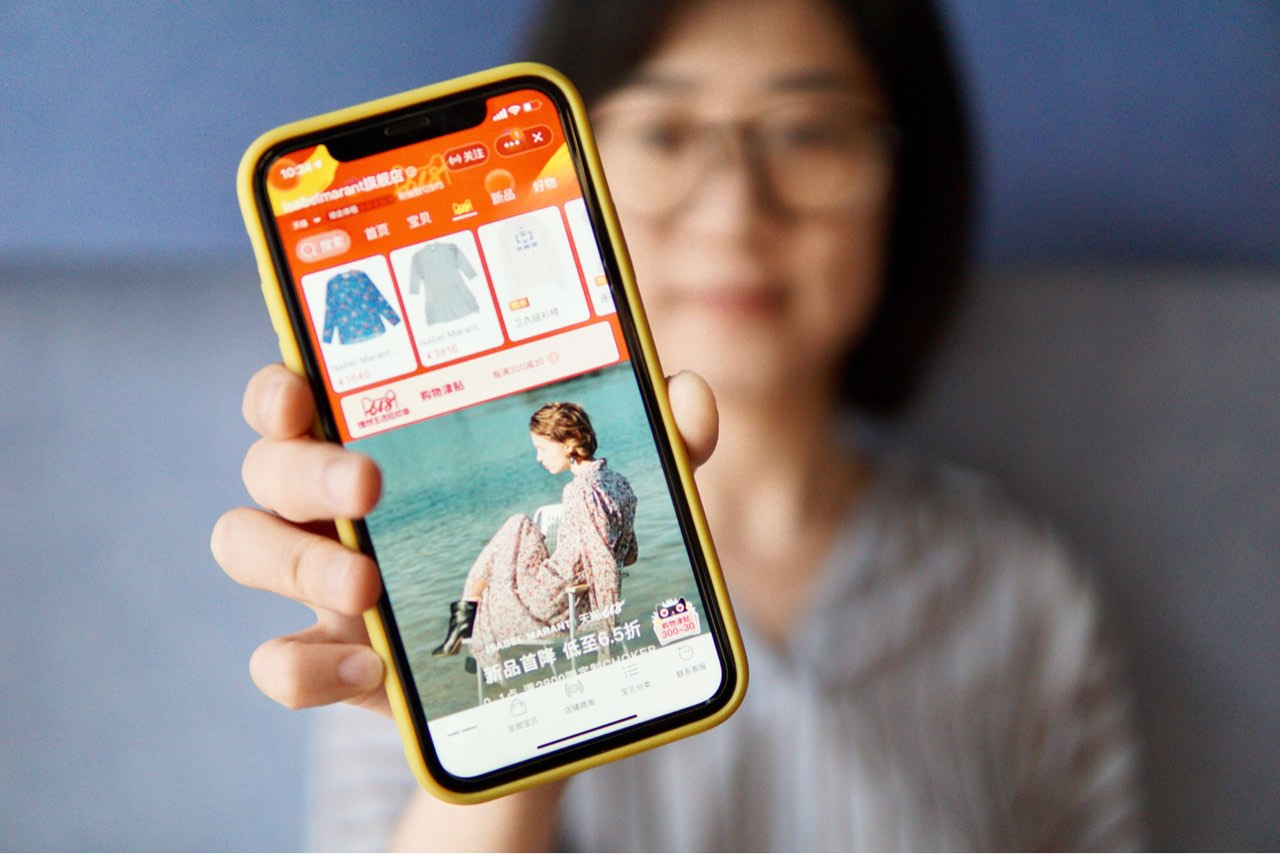 Taobao and Tmall are stepping up their offerings for consumers outside of China's biggest cities for the annual 6.18 Shopping Festival, e-commerce giant Alibaba Group said Monday.
Running June 1-18, the midyear sales event has been tailored to help over 200,000 brands, retailers and merchants tap into China's smaller cities and rural areas, including the launch of 1.5 million new products and Alibaba's "Daily Deals." The deals are a part of an initiative that enables factories in China to sell directly to consumers with real-time insights and technical support provided by Alibaba, and manufacturers plan to release 100,000 promotional items throughout the event, the company said.
The goal is to give less-developed markets easier access to reasonably priced, high-quality goods, while offering brands the engagement tools and consumer insights to help them better meet their demands, such as the flash sales channel Juhuasuan or livestreaming tools on Taobao Live, Alibaba said.
"In addition to rising discretionary spending, consumers in China's less-developed regions are becoming more-sophisticated shoppers who are looking for lifestyle upgrades," said Jiang Fan, president of Taobao and Tmall.
"This increased consumption potential could mean bright prospects for our merchants. People in these areas might have less access to physical shopping facilities than those in big cities, and this year we are working closely with our partners to address their needs and offer them the same good-quality products on our platforms with innovative and fun programs,"he said.
According to Alibaba's 2019 annual results, the company's platforms now count 654 million annual active consumers in China, up 100 million for the year. Of those new active users, about 70% are based in less-developed cities. Per Tmall, over half of the sales on the Luxury Pavilion, its dedicated channel for luxury and premium brands, come from customers outside of China's first- and second-tier cities.
In a 2018 report, Morgan Stanley wrote that it expects consumption in China's lower-tier cities to triple to $6.9 trillion by 2030. The investment bank also found that consumers in smaller cities are catching up with tier-1 and tier-2 markets in valuing quality over price.
The sales event is already off to a strong start, Alibaba said. In the first hour of sales, gross merchandise volume exceeded the GMV of the first 10 hours last year. In less than 12 hours, it surpassed last year's full-day figure.
Major brands, such as Apple, Nike, Adidas, L'Oréal and Lanc√¥me, each notched over RMB 100 million in sales in the first hour, with Apple hitting that mark in as fast as two minutes and 45 seconds. Nike followed with four minutes.
Other brands also beat last year's sales within the first hour, including Italian fashion brand Marni in only one minute, Listerine in 6 minutes, Dickies in 20 minutes and Dyson in 25 minutes.
Shoppers can expect to collect even more red packets and cash-back vouchers in the next few days, as well as "category promotions" between June 13-18, which offer up to 50% off for apparel, electronics, beauty, food, home furnishing and mom and baby products across the sites.