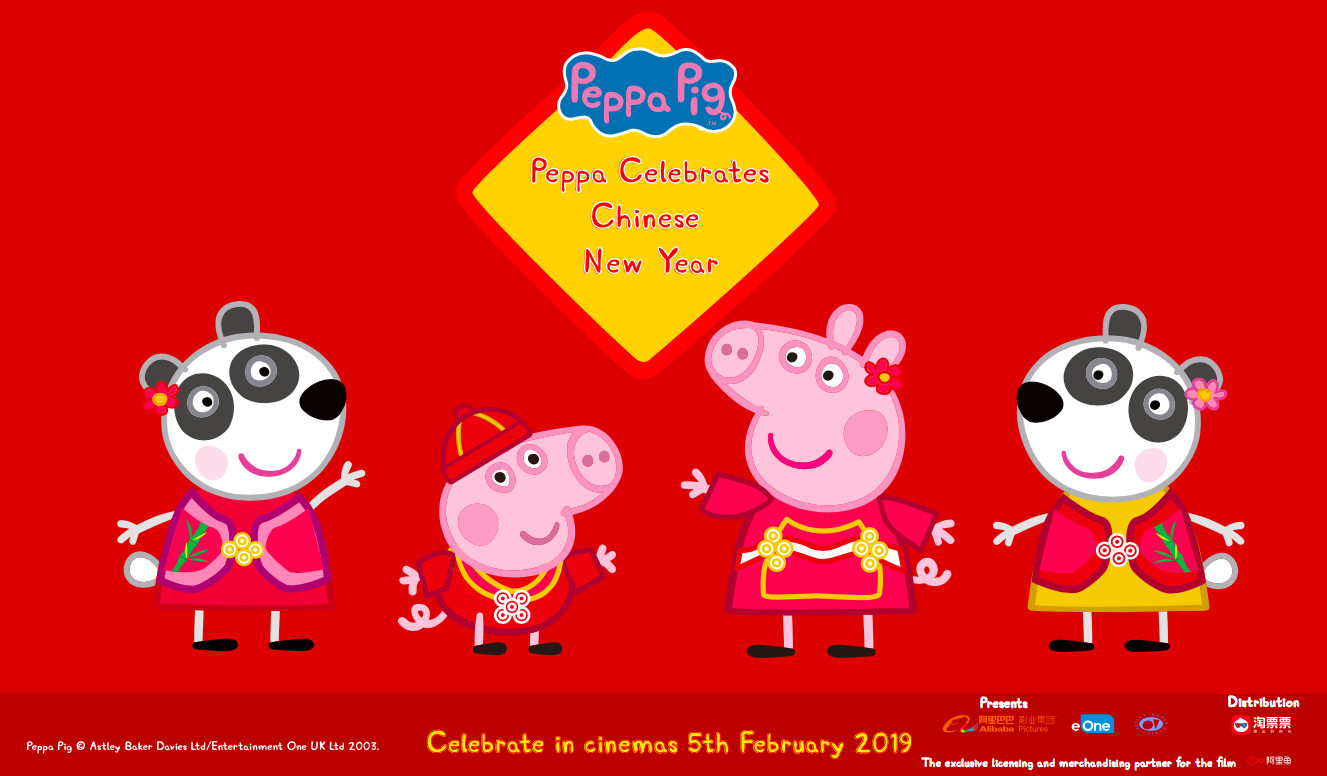 Entertainment One and Alibaba Pictures are co-producing a full-length feature film based on the U.K.'s popular Peppa Pig cartoon series that will cater specifically to Chinese audiences, the companies said.
Timed to the arrival of the "Year of the Pig" in Chinese astrology, "Peppa Celebrates Chinese New Year" is scheduled for release in China on Feb. 5 next year. eOne, which owns the cartoon character, wants to draw young families to theaters as a way of celebrating the national holiday, they said in a joint releaseon Wednesday.
"The 'Peppa Pig' series emphasizes the importance of family values, and that is something that will deeply resonate with Chinese audiences. We hope this family film will pave the way for further development of films for young audiences in China," Alibaba Pictures president Wei Zhang said.
This Chinese version of the pre-school phenomenon will incorporate many traditional customs into its storyline, including Chinese New Year dragon-dancing and dumpling-wrapping. And new characters will be introduced, such as the "Panda twins," which will be featured in exclusive limited-edition merchandise by Alifish, Alibaba Picture's licensing and entertainment business unit. The company will also use Taopiaopiao, its online movie-ticketing platform, to help drive ticket sales.
"We've worked closely with Alibaba Pictures to create content and cinema-themed merchandise with special cultural significance that will resonate with Chinese audiences," said Olivier Dumont, president of the Family & Brands division at eOne.
"There is a huge fan base for 'Peppa Pig' in China, so we're thrilled with the prospect of bringing the brand's first ever theatrical release to cinemas in the region in early 2019," he said.