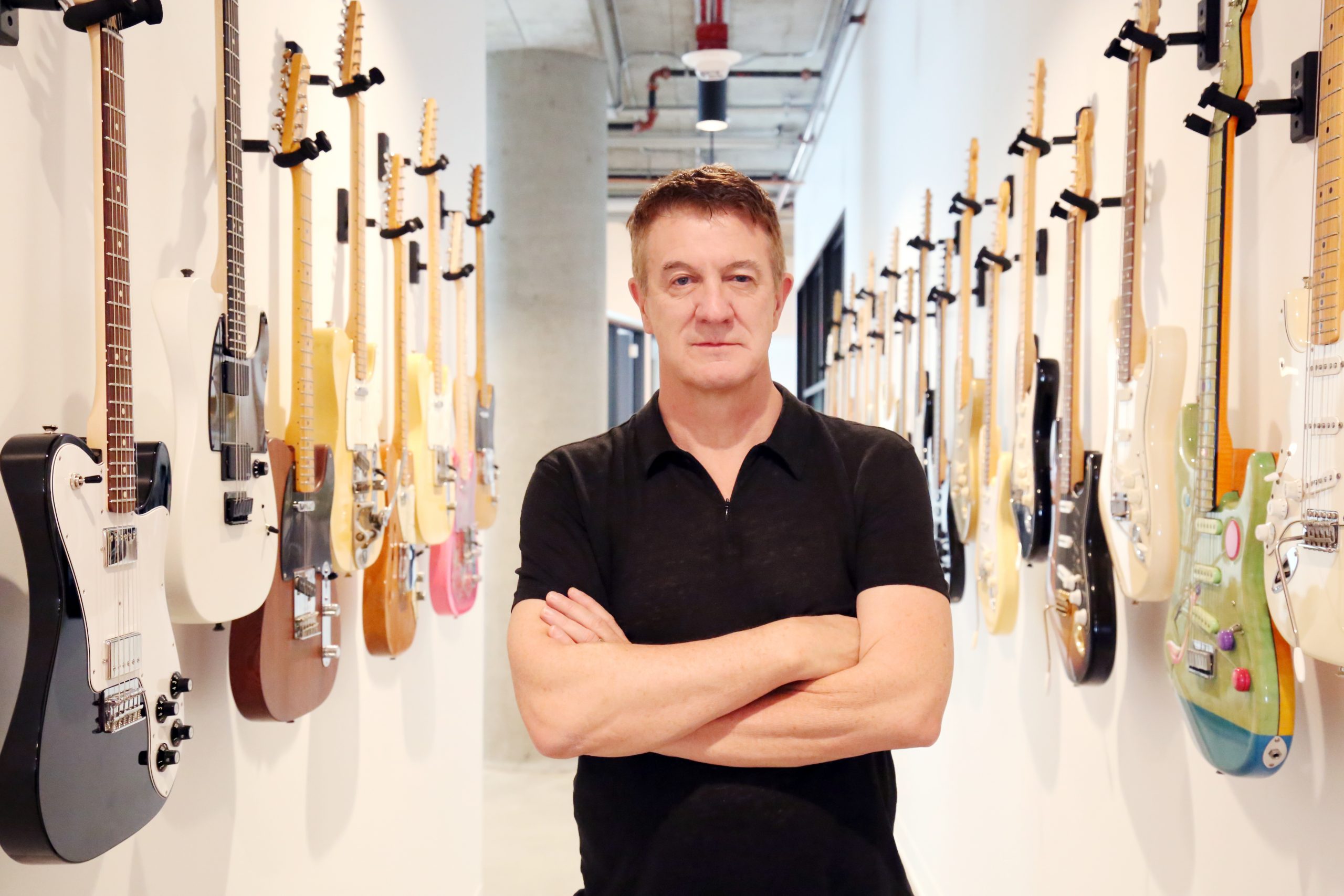 Coronavirus lockdowns have prompted many to learn new skills in efforts to make the most of their time at home. For U.S. musical-instrument maker Fender, that meant more people picking up the guitar, either for the first time or to strum a few chords after a six-string hiatus.
This gave Fender's sales a surprisingly significant bump in recent months, and the company is now expecting its most successful year ever.
The guitar trend came to light when Fender offered a three-month giveaway of free lessons at the start of global lockdowns. It received an overwhelming response. The user base of Fender Play, its online learning app, has grown fivefold as a result, from over 150,000 people in March to nearly a million to date. Fender CEO Andy Mooney attributed the event's success to people's desire to try something new and also the "Zen-like aspect" of playing an instrument that helped people cope in these troubled times.
It would've been impossible to predict the upsurge in demand in mid-March, when the virus almost paralyzed the company's retail network.
"We were looking over the edge of an abyss, with 90% of our dealers closed in March. We were not only able to survive, but we will now have a record year in every market," Mooney said.
Fender was able to not only survive but thrive during the pandemic because it also had an e-commerce infrastructure in place that allowed it to swiftly shift its business to the digital sphere and avoid offline disruptions. Instead of meeting dealers face-to-face at trade shows, it moved product presentations online. Fender also invested in digital marketing and strengthened its growing digital presence: About 70% of its business worldwide now takes place online.
Mooney said it's important for Fender to serve players at every stage of their musical journey and within the environments that they choose to buy into. And players worldwide – particularly those in China – were increasingly shopping for instruments online.
Sound as Ever
Sales from Fender's flagship store on Tmall, Alibaba Group's B2C online marketplace, rose over 50% since the start of the year to July, while sales from offline channels in China grew by just about 10%.
When the company's dealer network was disrupted during China's lockdown months, Tmall provided a trusted resource for consumers to access and learn about Fender's products, said Edward "Bud" Cole, president of Fender Asia.
China was the first to get hit by the coronavirus, but it was also the first market to show recovery and resilience, especially in the online business, Cole said.
"It's psychological more than anything, but it gave us the confidence that this dip in demand that we saw would only be temporary. That's proven to be true for other parts of the world: Each market on its own time started to return in many ways better than it even was before."
Since its launch in November 2018, Fender's Tmall store has doubled its sales year-on-year and is on track to represent over 10% of the company's overall business in China.
WATCH: Fender picks Tmall to expand China distribution
While many players still love the hands-on experience of buying a guitar and being able to feel the instrument in store before making a purchase, on Tmall, Fender discovered that Chinese consumers were comfortable with buying online without actually touching the instruments, even when it came to its premium, high-ticket items.
"The biggest learning to come out of Covid-19 is the exaggeration and heightened increase in consumers gravitating to online purchasing and, specifically, for a brand like Fender to fully embrace digital shopping," said Cole. "The next step is just a double, triple and quadrupling down on the Tmall platform, on our investment on every level and what we're offering to our consumers."
Staying Connected with Players
Tmall has become not only a sales channel but also a "digital shop window" for the brand to launch new products and bring them to life for consumers. Fender makes use of digital content, including video tutorials and artist testimonials, to connect with Chinese consumers, especially during key sales events like the 11.11 Global Shopping Festival. It's also exploring ways to connect consumers with their favorite musicians, such as through exclusive backstage access to live shows and virtual meetings with the artists.
Fender said it will broaden offerings for Tmall shoppers over the next year, from introducing limited-edition guitars made just for the China market to high-end, bespoke products from its Custom Shop line, which was previously only available in select brick-and-mortar stores. The company's also developing its first signature guitars for Chinese artists and plans to release these via Tmall as one of the main distribution channels.
"We feel confident about our business in China. We've got a proof of concept: We've been working with Tmall for a couple of years now, and we know that it works, that there are consumers out there and that it's an exceptional tool to reach those consumers," Cole said.
Mooney echoed the sentiment, adding that they expect to see steady growth in the fretted-instruments market. He said while live music will eventually return, the pandemic has also brought about a new normal with new methods of streaming musical content to consumers that could be valued in a different way. Covid-19 has accelerated the popularity of recorded music and streaming platforms, for example, and has given rise to new and inventive performance formats like digital concerts.
It might be too early to say how the music industry would be forever transformed, but whether artists are performing in live venues or in front of a smartphone, there's a good chance they'd be holding a Fender.
Sign up for our newsletter to receive the latest Alibaba updates in your inbox every week.