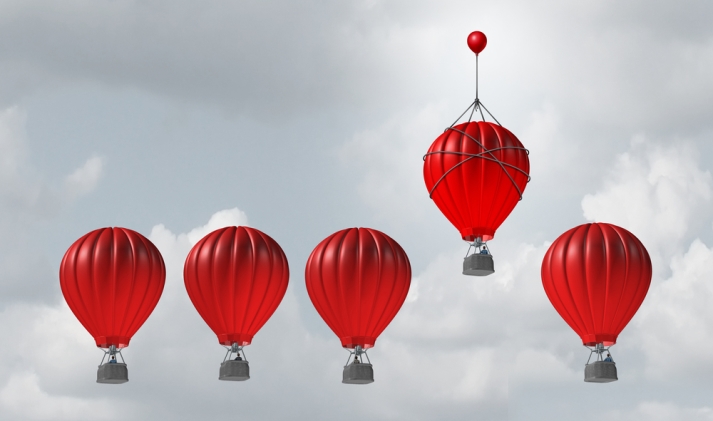 Like most entrepreneurs, Laura Stembridge wants her U.K. company Jambo, a mobile app for business travelers, to one day attain unicorn status. Last month, she moved a step closer to that goal by winning the Create@Alibaba Cloud Startup Contest in London, the global competition's first stop in Europe.
For Jambo, the win offers the chance to break into the China market with help from the cloud-computing arm of Chinese e-commerce giant Alibaba Group. But for Alibaba, which has put globalization at the top of its priority list, the contest is another way to extend its reach overseas.
The London event was one of a series of contests organized by Alibaba Cloud, with similar competitions planned for Paris, Dubai, South Korea, the U.S., and major provinces in China. The contests aren't the end goal, however. Rather, they are part of a larger strategy to boost participation in the Create@Alibaba Cloud global program, which provides funding for investments in IT infrastructure, technology training and post-sales support to startups as a way to ramp up their businesses.
"We're conducting these events so we can group these startups together and understand how Alibaba Cloud can contribute in terms of helping them reach the next level," says Sicheng Yu, general manager of Alibaba Cloud International. "We want to help them grow by getting their systems on the same infrastructure that supports Alibaba e-commerce and payments as well."
Jambo—the Swahili word for hello—targets business travelers to six international cities: New York, San Francisco, London, Dubai, Hong Kong, and Shanghai. The app links users based on professional backgrounds, their companies and career interests and suggests local professional and/or social networking events. Jambo beat out seven other tech startups covering services such as e-commerce, social media and finance.
"We just completed our first round of funding so having an award like this adds to our credibility and hopefully convinces our next investors about our potential for success," Stembridge said.
Established in 2009, Alibaba Cloud is the market leaderin China and amongthe world's top clouds withmore than 2.3 million users and 500,000 paying customers. A recent report from Morgan Stanley valued Alibaba Cloud at $39 billion and forecast revenues of $8.72 billion by 2020, with faster growth than global industry leader Amazon Web Services.
For Sicheng, the ability to enter the China market through Alibaba Cloud is a major advantage for businesses of any size.
"Companies benefit from all the years of experience Alibaba Group has gained in becoming the biggest internet company on this planet. That includes our ecosystem, our payment services and our e-commerce platforms," says Sicheng. "If you want to tap into the ecosystem and gain the most scalable computing capability for growth we can help you do that."
Beyond China, companies looking for a foothold or growth overseas can take advantage of Alibaba Cloud's data centers in local markets such as Singapore and two locations in the U.S. Plans call for centers in Japan, Europe, the Middle East and Australia.
"Our focus has always been to empower our global customers with our cloud expertise to achieve expansion into international markets," says Sicheng.
Contest participants in London received a variety of Alibaba Cloud products and services valued at $10,000. As the winner, Stembridge took home $50,000 in credits and an invitation to participate in a world final in China in October. The grand prize winner will receive a $216,000 credit to be used for Alibaba products and services, plus the opportunity to meet with top investment firms in China and gain potential coverage from global media.
Stembridge is still mulling over how she wants to use her winnings. With Jambo set to launch in public beta this month, she says she'll decide after a coming meet-up with Alibaba Cloud. Then there's that world final in China.
"Competing with other global startups? Pitching on a world stage? It'll be an incredible experience," she said.