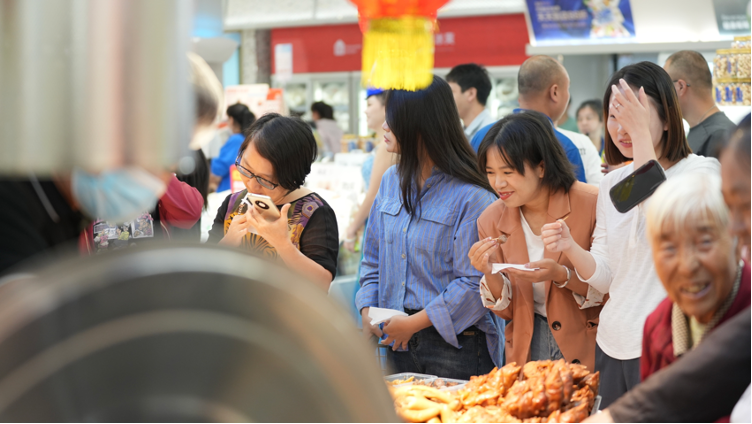 High-tech supermarket chain Freshippo is unveiling 30 stores across China in September, averaging one opening a day to keep up with consumer appetites for fresh food from around the world.
Freshippo has become one of the largest supermarket chains in China since launching in 2015, and by the end of September, the company will have over 350 stores in total.
Its growth reflects demand among the country's consumers for high-quality groceries.
Natural ingredients, flavor, and brand reliability are shoppers' biggest buying considerations for food products, according to consultancy McKinsey's 2022 China Consumer Survey.
The latest openings include 16 Freshippo Xiansheng supermarkets, whose name means "fresh food" in Mandarin and feature a variety of local and overseas fresh and packaged foodstuffs that can be bought in-store or ordered online.
Freshippo also launched three compact Freshippo Mini shops and nine more locations in its budget brand Freshippo Outlet, while another members-only Freshippo X Club rounded out the list.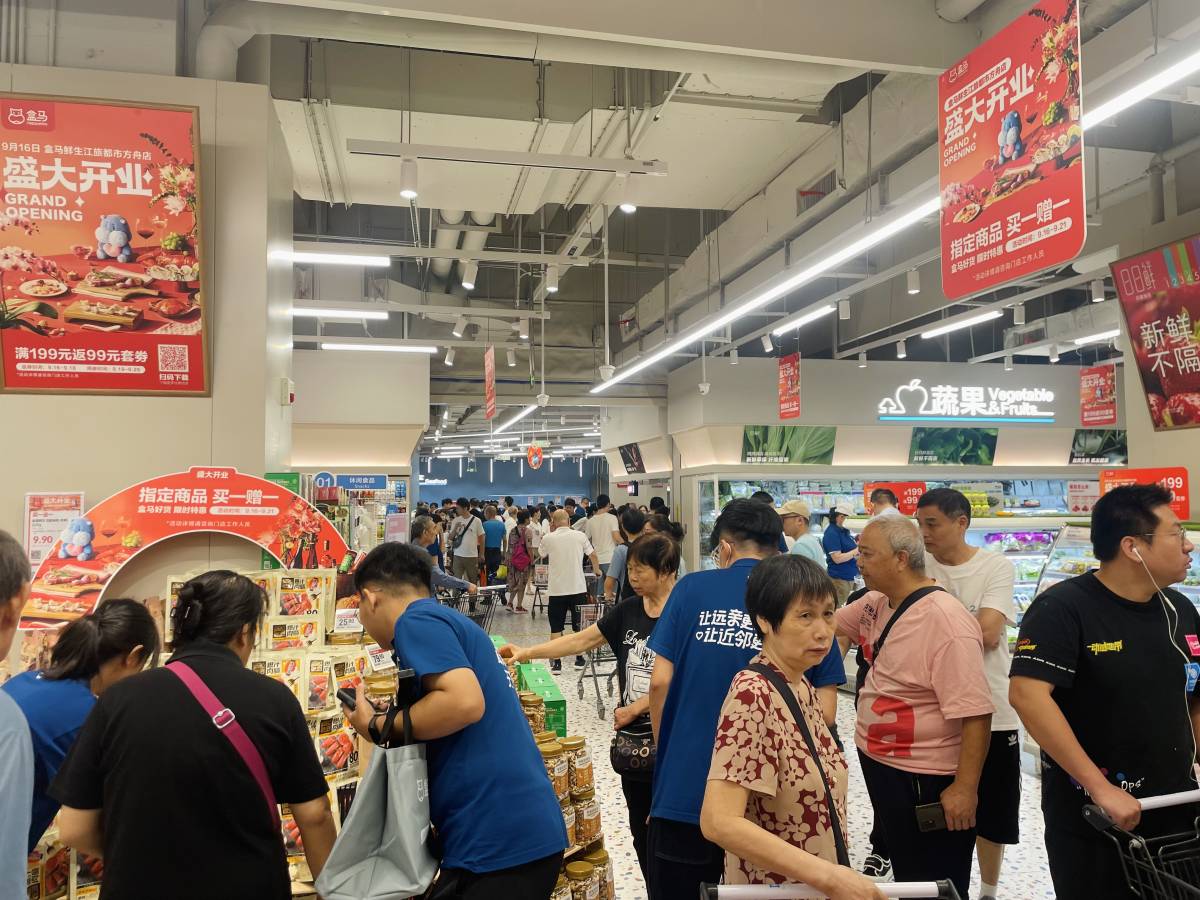 In addition to expanding the number of existing store formats, Freshippo plans to debut an entirely new model in Shanghai.
Housed in a 60-floor skyscraper complex in the heart of the city, the inaugural Black Label store will offer consumers a boutique grocery experience featuring upmarket products from around the world.
The Black Label store will open ahead of the Mid-Autumn Festival, which lands on Sept. 29 this year.
Also in time for the holiday, Freshippo will trial online operations for a Freshippo X Club location in central Beijing, which will be the city's first warehouse membership store in the downtown core when it fully opens in mid-October.
At Freshippo, good things often come in large quantities.
Earlier this year, the company announced another cluster of openings when it cut the ribbon on 12 stores in eight cities in a single day.