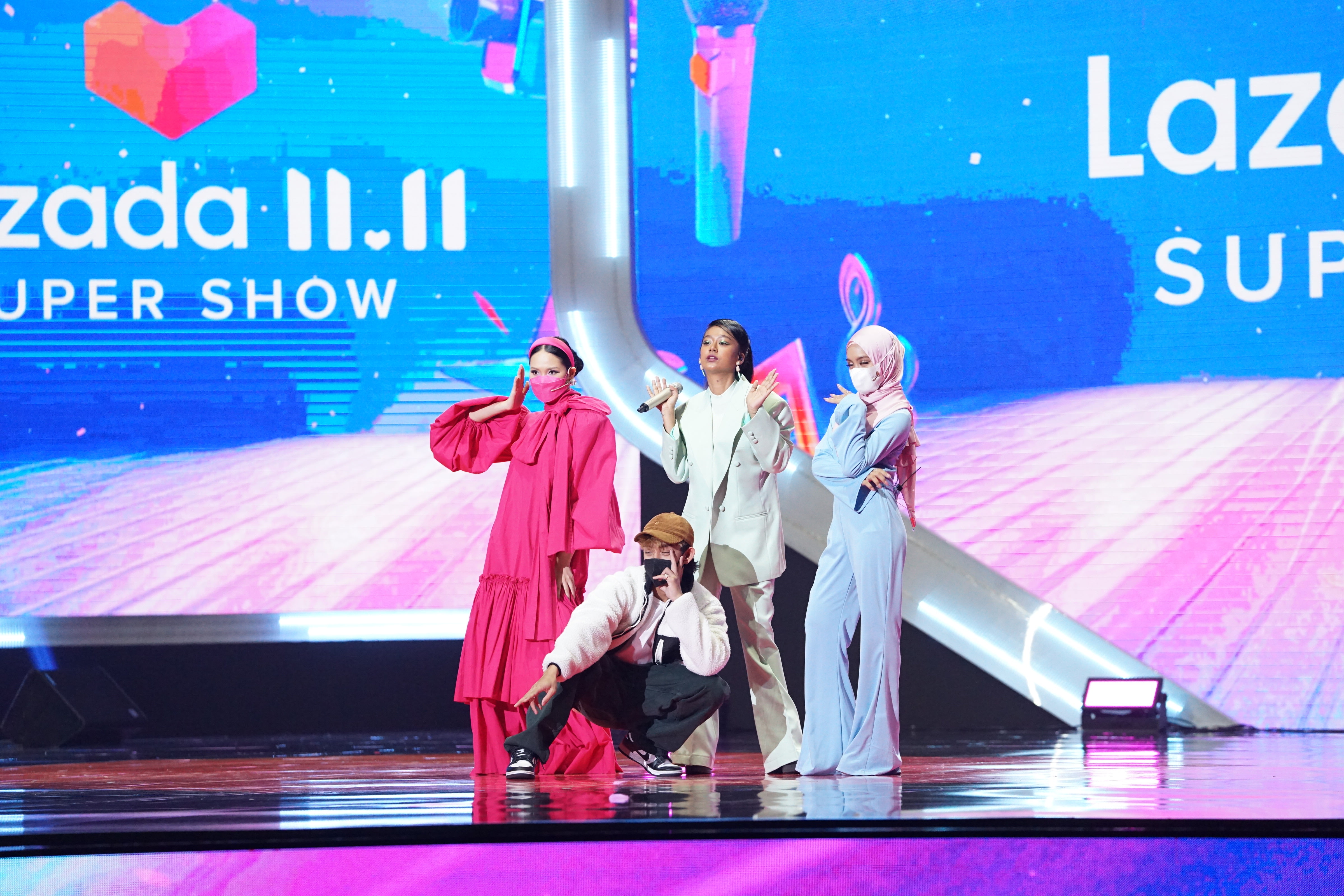 Alibaba Group international e-commerce sites Lazada and AliExpress closed this year's 11.11 Global Shopping Festival with strong sales performance and a boost in international seller participation to match.
While much of the attention on 11.11 is on the domestic China market with its 900 million customers, the shopping extravaganza has a growing international presence that cannot be ignored.
Take Alibaba's Southeast Asian online marketplace Lazada, which saw a record 800,000 sellers and brands participating in 11.11 this year, roughly a two-fold increase from 2020 according to the platform.
Southeast Asia's digital retail space will grow 85% year-on-year in 2021, according to the annual SYNC Southeast Asia report by Meta (formerly Facebook) and Bain & Company, which also forecast regional e-commerce sales to double by 2026.
Global e-commerce site AliExpress reported a similar jump in involvement from overseas merchants as many sellers outside of Asia participated for the first time.
Brazilian sellers for instance experienced their first 11.11 earlier this month since debuting on the platform in August. Records were made in Russia as well, where merchants reported their highest 11.11 sales to date at RUB1.3 billion (U$18 million).
Beyond Shopping
Both Lazada and AliExpress boosted their sales and engagement through a "Shoppertainment" strategy combining shopping and entertainment to keep consumers on their respective mobile apps.
Lazada tapped its in-app livestreaming and game features to let consumers shop, watch and play without needing to leave the platform, letting consumers rack up 1 billion minutes on the app during 11.11, equivalent to almost 1,900 years.
In other markets, AliExpress has combined entertainment and shopping to aid its localization efforts. The e-commerce platform donned a beret, chewed down on a croissant and took Alibaba's signature 11.11 Gala to France for the first time this year with an evening event that drew 10,000 in-person guests and 700,000 livestream viewers.
In Brazil, AliExpress launched a TikTok challenge inviting people to share their stories of 11.11 is changing lives across the country.
Need for Speed
The strong performance of the two cross-border e-commerce sites is rooted in their expanded logistics network, which was upgraded in both cases to cut dispatch and delivery time.
These preparatory measures were absolutely key because, during 11.11, the pressure was on. In the first two hours of sales, Lazada recorded 20 times more orders compared to any old Thursday, turning to new smart routing and automation technologies to process parcels more quickly.
AliExpress and its logistics partners also expanded their warehouse network for companies to pre-stock goods and deliver products faster. Products could be delivered within three days in Spain and France, and up to seven days in other parts of Europe.