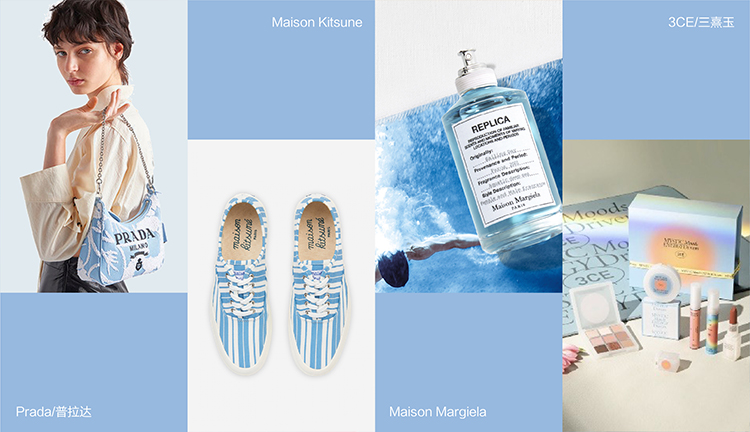 Color is used in many art forms, but selecting the next big trend in the area is strictly a science, Alibaba Group's retail trend research hub Tmall Worldwide Trend & Style Alliance (TWTA) discovered.
An AI-powered collaboration between TWTA and Alibaba's research arm DAMO Academy forecasts that bright, lush orange and pastel cyan blue will be all the rage these fall and winter seasons.
Learning from a vast trove of product photos on Alibaba's marketplaces and more than one million photos from fashion shows, the algorithm translated colors into digital codes to identify patterns and forecast trends for businesses and shoppers alike.
"Color is what connects consumers and retailers," Sun Yi, Head of TWTA, told Alizila. TWTA is a subsidiary of Tmall Innovation Center that helps brands incubate products specifically for the China market.
In fact, 93% of consumers consider visual appearance to be the deciding factor in their purchasing decision, according to analytics company KISSmetrics.
As a result, many retailers feature trending colors in product design and packaging.
"While consumers want more visual elements when browsing for products, retailers want to know the color forecasts to plan ahead of fads," Sun noted.
For this year, the team narrowed the forecasts down to two colors that reflect our time's aspirations for healing and hope.
While hibiscus orange stands for the power of the newborn, cyan blue symbolizes serendipity and harmony — qualities high in demand as the world deals with the protracted pandemic crisis.
Selected by Science
TWTA follows a rigorous methodology using AI to examine purchase patterns and interests of the platform's critical trendsetters —consumers that follow industry-leading brands and trending niches.
Their color preferences are translated into numerical values used to forecast the next color wave thanks to machine learning from DAMO Academy.
An increasing number of sportswear and loungewear clothing brands have adopted hibiscus orange for their new fall launches, and cyan blue is featured in some of the latest smart home gadget launches, TWTA found.
But this same process can be applied to other areas of product design and retail as well.
Tmall relies on these algorithms to create a more engaging shopping experience, such as its recommendation bar released in January allowing consumers to search for specific color and style trends.
"Instead of organizing the digital shelves based on sales results, we are also giving consumers more exposure to what's trending, to provide them a better shopping experience," said Sun.
Likewise, TWTA leverages machine learning models to create sketches from text phrases and product photos, which can then be developed into 3D model prototypes to cut costs and time for brands.