American fashion house Coach sees growing demand from self-expressive young Chinese shoppers, and is tapping the digital know-how of Alibaba Group's luxury platform to meet it.
Most of the brand's consumers in China are young, female, and increasingly keen to express themselves through digital means, according to Renee Klein, Vice President, Global Digital Experience and Customer Marketing at Coach.
"There's the start of an awakening in China," Klein said during a panel at the annual National Retail Forum conference on Monday in New York.
Coach launched its flagship store on Alibaba's luxury platform Tmall Luxury Pavilion in 2019 and boasts a virtual shopping experience for consumers powered by virtual reality and 3D technology that blends retail with entertainment.
Coach was among the first on Tmall's luxury platform to release a digital collectibles collection, and since late 2021, nearly two dozen luxury brands have followed suit.
"The experience that we've had with Alibaba in China has been the opportunity to test quickly and iteratively," Klein. She was joined on stage by Alibaba's Director of Fashion and Luxury across North America, Northern Europe and the UK, Mei Chen.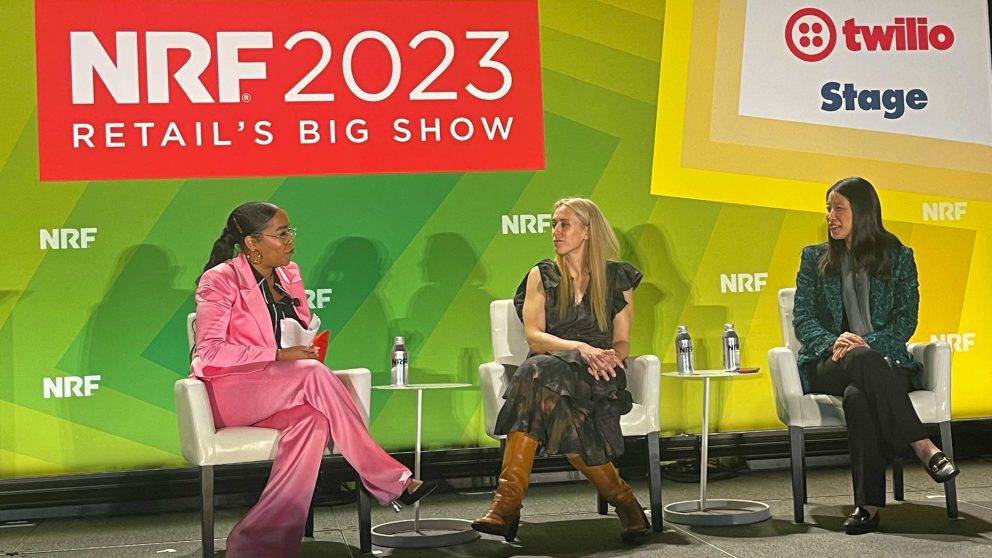 Test and Learn
Behind these trendsetting creations is an 81 year-old brand that has become a font of digital-powered retail innovation.
There have been successes, like in November, when Tmall debuted a silver-haired virtual influencer named Timo. Coach leapt at the chance to dress the digital creation in a zippered sweater that sold more than 100 pieces.
There is also a learning curve, which has at times been steep.
"We're still in the process of learning livestreaming," the Coach executive told Alizila, a tool many brands use to connect directly with shoppers on a more personal level.
But Coach is on the right track.
By 2026, a quarter of consumers will spend at least one hour a day in the digital metaverse for work, shopping, education, social or entertainment, according to consultancy Gartner.
"We're seeing a lot of playing with self-expression and potentially different versions of themselves happening more in gaming environments," noted Klein.
For those looking to bare their hearts, Coach unveiled a line of digital-inspired handbags featuring different emoji expressions in August in China which performed well among young consumers, according to Klein.