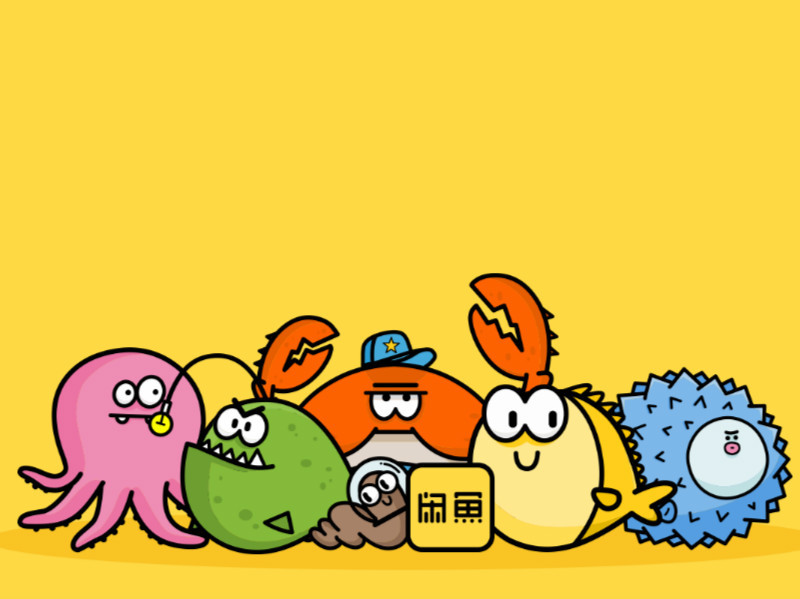 In-the-know bargain hunters, especially those who love a good sample sale, will soon have a new way to get products from top brands at a fraction of the price.
Alibaba Group's used-goods marketplace, Idle Fish(or "Xianyu," in Mandarin), late this week opened registration for a new premium channel that allows brands to operate their own official stores. Overseeing their own storefronts, brands can cash in on their idle assets — ranging from sample items, seconds, overstock merchandise to recycled or used products — while offering price-conscious consumers access to verified goods, Idle Fish said in a statement.
"The launch of the new channel marks a big change: We're bringing the secondary and idle goods market from the C2C market to the B2C market," said Shi Jian, head of the new channel at Idle Fish. "By expanding the market beyond individuals to businesses, we want to help more firms and brands to maximize the value of their idle assets and refunded products."
To improve the shopping experience, the platform said — for all products listed on the channel — consumers can receive no-questions-asked refunds within seven days of the purchase and product exchanges within 30 days, as well as a 180-day service support guarantee.
"We want to install clear standards and proper after-sales service for consumers, so they wouldn't need to spend time to think or compare before they buy. This is also what motivated us to do this in the first place," said Shi.
The new channel will offer electronic appliances in the pilot phase, before expanding to other categories, such as jewelry, watches, shoes, handbags, books, instruments and luxury goods. Idle Fish hasn't shared an exact release date, but said that ThinkPad and Chinese electronics firms TCL and Changhong were among the first brands to sign on.
Launched by China's largest online marketplace, Taobao, in 2014, Idle Fish is now China's largest secondhand trading platform in terms of monthly active users, with more than 200 million registered users — and over half of them born after 1990.
Today, Idle Fish is known as more than an online community for secondhand exchanges, becoming somewhat of a "super app" that bundles together a free goods marketplace, home-rental services — as well as toys, clothing and electronics rentals — and recycling services, where users can efficiently dispose of their unwanted gadgets, appliances, clothes, books and even cars without any shipping fees. Users can also join like-minded communities, or "fish ponds," based on their locations or common interests. There are currently more than 450,000 fish ponds on the site.
According to a recent report from big data service provider QuestMobile, China's "recommerce" market saw nearly 40 million users near the end of 2017, and forecast to hit 67 million in 2019. That's up from just 1.58 million in 2014.
Taobao President Jiang Fan said the importance of Idle Fish would grow as China inevitably steers towards a more-sustainable and circular economy.
"A lot of people might ask why Alibaba needs Idle Fish, when it already has platforms like Taobao and Tmall'ĶWe've seen a rapid rise in consumption, and accompanying that growth is a huge increase of idle goods that still have value," Jiang said.
"We believe that in the next three to five years, Idle Fish will become as popular as Taobao and reshape the lifestyles of China's younger generation, similar to how Taobao has before," he added.