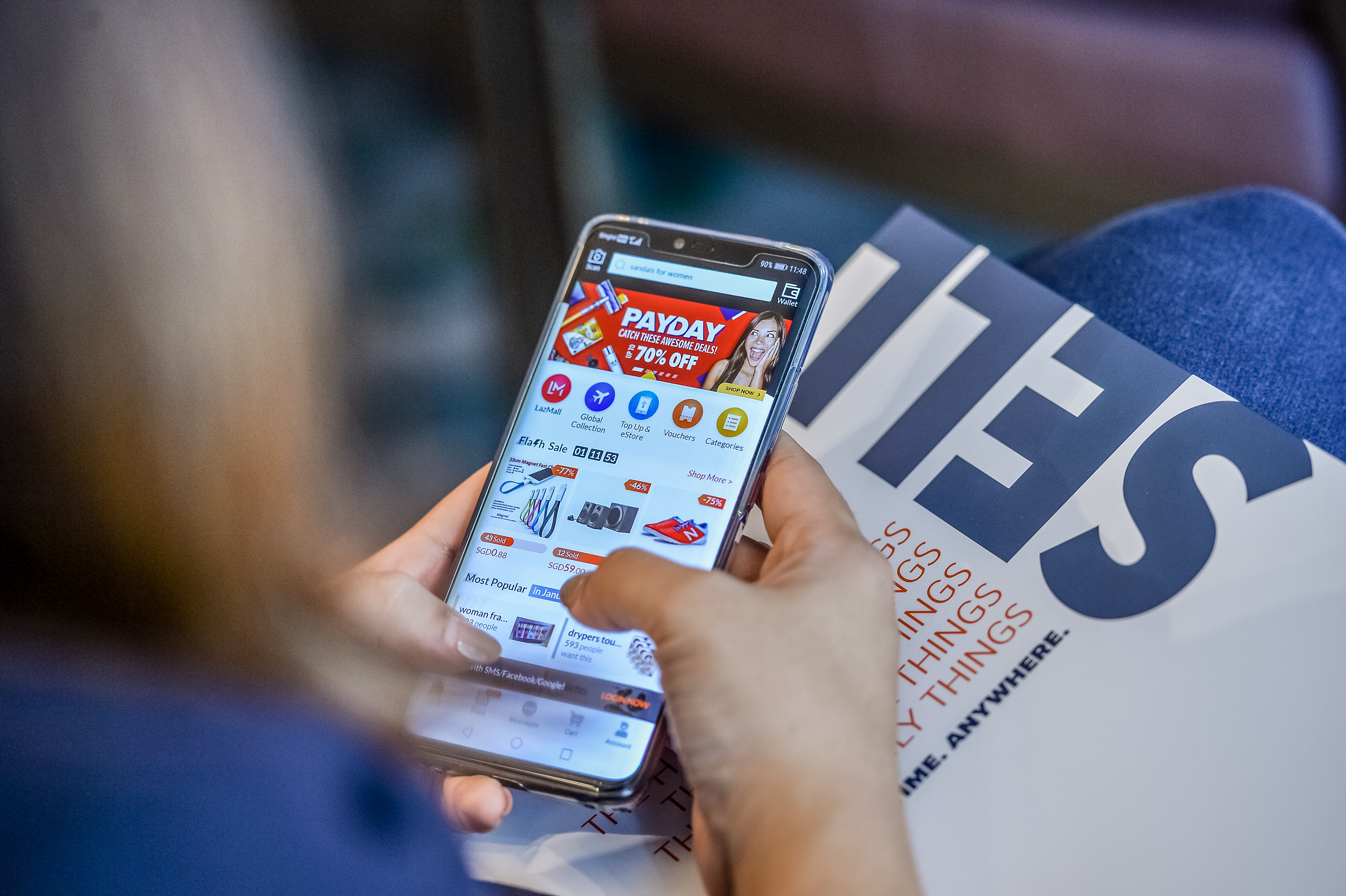 Lazada Group was the "Top Publisher" in Southeast Asia in 2018, having the highest number of monthly active users among the region's e-commerce shopping platforms, according to analytics and data marketing firm App Annie.
Based on App Annie's own calculations, Lazada's MAU base continued to outstrip competitors, such as Shoppee and Amazon, during the first quarter of 2019, extending its dominance from last year, said the firm in an announcement last week. Lazada does not disclose its MAU figure.
"This win as the number-one shopping app in Southeast Asia is testament to our commitment in redefining the online shopping experience," said Mary Zhou, the chief marketing officer for Lazada, which is majority-owned by Alibaba Group. "We will continue creating more value for our shoppers and sellers in the region with leading e-commerce infrastructure investment and innovative engaging features on our app."
Southeast Asia Is Growing Fast
Cindy Deng, App Annie's Asia-Pacific managing director, said the Association of Southeast Asian Nations region represents one of the fastest-growing consumer markets in the world and is unique in that its member countries are mobile-first and, in many cases, mobile-only markets.
"This puts ASEAN on a trajectory to become one of the most important mobile economies in the world and deserves its distinct recognition in the Top Publishers Award," she added.
With a population of 650 million people who are increasingly shopping online, the region holds significant potential for e-commerce. According to ajoint 2018 report by Google and Singapore's sovereign wealth fund, Temasek, the region's internet economy is slated to hit $240 billion by 2025, compared with the projected $72 billion last year. The report also estimates there were approximately 350 million internet users in the region as of 2018.
"Southeast Asian countries are on a solid foundation for accelerated digital growth," said the report.
The Lazada Offering
Launched in 2012 and headquartered in Singapore, Lazada currently operates in six markets: Singapore, Indonesia, Malaysia, the Philippines, Thailand and Vietnam. The company's 300 million SKUs, which range from toys and beauty products to groceries and consumer electronics, comprise the widest selection of products available online in the region – including those from top global brands. To ensure speedy delivery, Lazada works with over 100 logistics companies in the region.
For example, Lazada last month signed a joint business plan with cosmetics giant L'Oreal to solidify their long-term partnership. Under the new agreement, L'Oreal will work with Lazada's warehouses and logistics network to fulfil next-day delivery in select Southeast Asian cities by June, Lazada said in a statement.
Lazada is also pioneering ways for Southeast Asian online consumers to shop and interact with sellers and brands. In March, Lazada set new records during its seventh birthday campaign by leveraging in-app games and livestreamed performances by British popstar Dua Lipa and top regional artists in six countries through its mobile app.
The performances drew 12 million views on the app, and on television in Indonesia and Vietnam, during the weeklong celebration, Lazada said. Shoppers visited the app as many as six times a day, spending up to 18 minutes per session. A total of 318 million visitors logged on during the seven-day period.