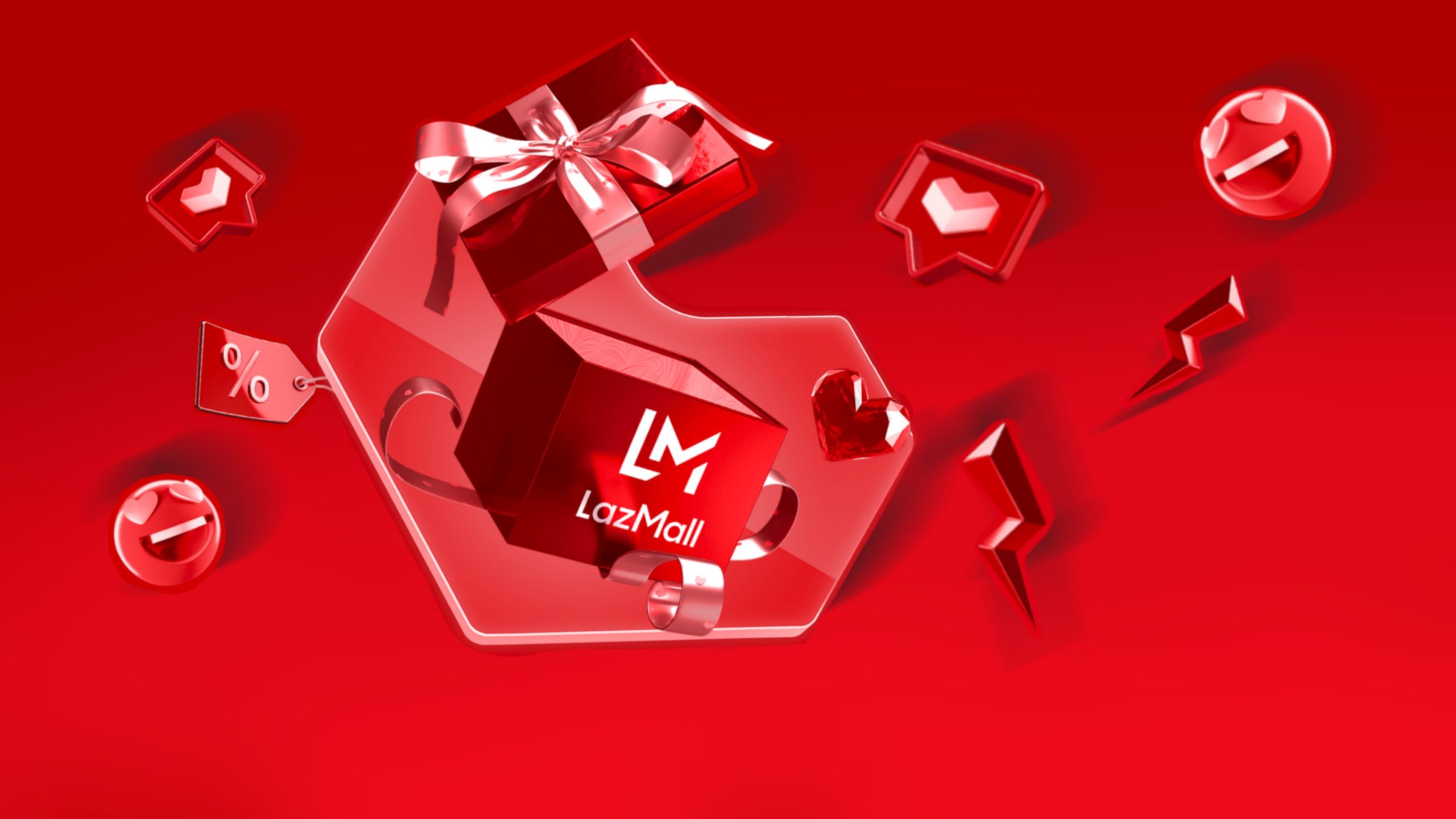 LazMall, a virtual shopping mall operated by Lazada, Alibaba's flagship e-commerce platform in Southeast Asia, on Tuesday unveiled a new look and a series of upgrades to enhance the retail experience for consumers in the region.
As Southeast Asia's largest online mall of its kind, LazMall boasts more than 18,000 brands, including Adidas, L'Oréal and Philips. Its presence has grown as brands increasingly embrace digitalization, especially in response to Covid-related challenges over the past few months. In Q2 of 2020, the number of newly onboarded brands on LazMall more than doubled year over year. The platform has also become home to the online versions of two of the region's most prominent offline malls – Singapore's Marina Square and Thailand's Siam Center.
"LazMall plays a key role in Lazada's overall business strategy as local and international brands look to advance their presence and growth through an omnichannel approach in Southeast Asia," said Jessica Liu, co-president and regional head of commercial at Lazada Group. "By strengthening the consumer online commerce journey, we provide brands with more avenues to diversify and increase their consumer touchpoints."
LazMall's new format includes a slew of digital and marketing tools that help brands better serve their consumers. Not only can businesses easily narrow down and target specific consumer segments, LazMall's seller-facing backend also offers marketing and insight-driven solutions as well as logistics and fulfillment support to help brands enhance the shopping experience both on a day-to-day basis as well as in the lead-up to mega sales like Lazada's 9.9 shopping festival and Alibaba's 11.11.
"We know what today's consumers are looking for but Lazada and LazMall are providing us with very concrete tools to understand what's the next big thing for tomorrow in the health and technology space," said Nicholas Lee, general manager of personal health, Philips ASEAN Pacific. The brand celebrated its 128th anniversary by leveraging Lazada's Super Brand Day, a 24-hour shopping event that helped Philips achieve double-digit sales growth and 15% more new followers.
The revamp also includes features designed to help LazMall shoppers stay connected with top brands and their latest and hottest deals. These include daily sales campaigns to showcase "market-beating prices" on top-selling products, customized brand recommendations, a new "follow" function and a comprehensive brand directory. Brands are also encouraged to bring their loyalty programs onto LazMall so consumers can accumulate points and perks in an integrated fashion, online and offline.
Along with these upgrades is a new compensation policy that speaks to Lazada's ongoing commitment to building trust between brands and consumers. The first of its kind in the region, the policy not only offers LazMall shoppers 15-day, hassle-free returns but also compensations of up to five times the purchase price on returns for items bought in Thailand and Malaysia which are proven to be non-authentic, and two times the purchase price for non-authentic products purchased by LazMall consumers in Singapore, Vietnam, Indonesia and the Philippines.
"More than 80% of Forbes' Most Valuable Consumer Brands are on LazMall because we are constantly investing in key infrastructure services and user experience to support and complement our brand partners," said Liu. "Our goal is not only to help brands succeed online but also be sensitive to consumer trends and create a safe and trusted shopping experience for our users."
Sign up for our newsletter to receive the latest Alibaba updates in your inbox every week.