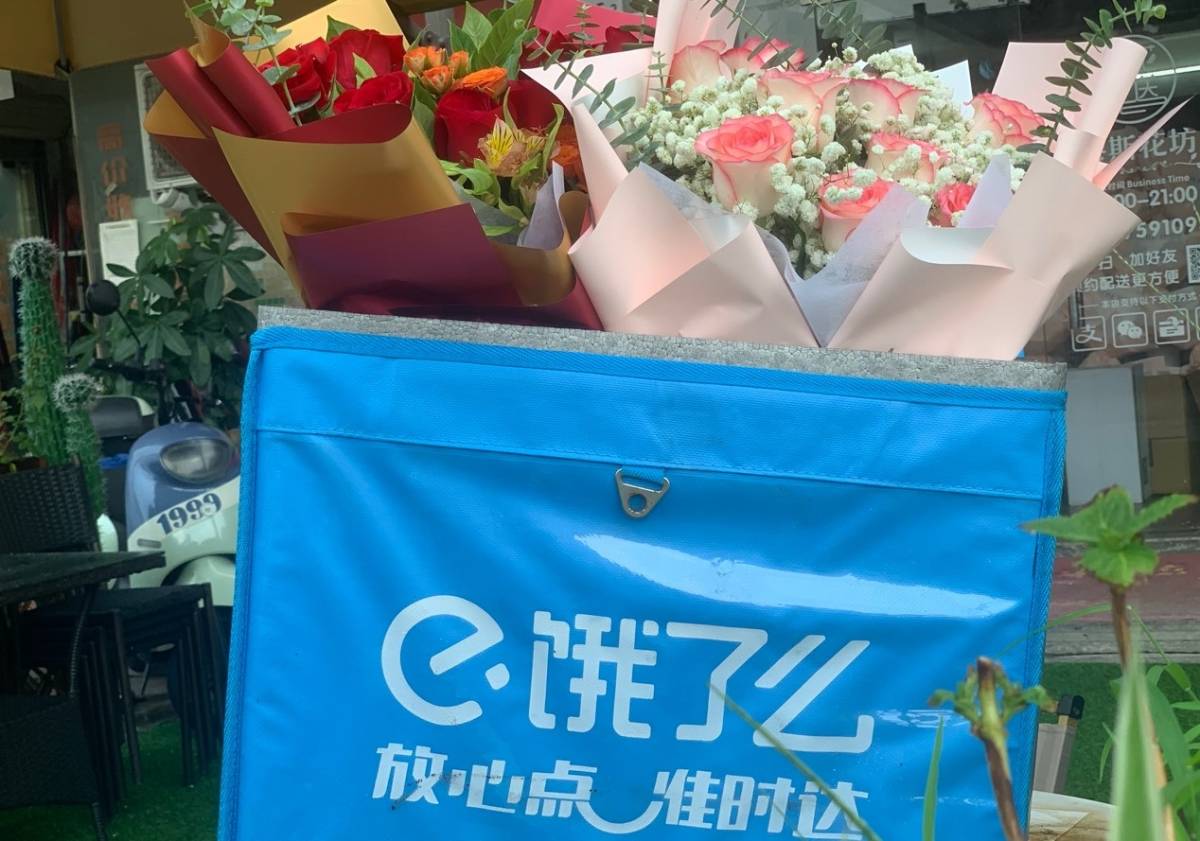 Expressing love in China goes digital as romantics celebrate China's version of Valentine's Day by sending electronic love letters and ordering flowers online.
China's Valentine's Day, also known as the Qixi Festival, falls on Aug. 22 this year and memorializes the star-crossed love between a cowherd and weaver girl in Chinese mythology.
About 500,000 people confessed their love digitally between Aug. 18 and Aug. 20 on Alibaba Group's on-demand delivery company Ele.me, while flower deliveries on Qixi's eve rose by nearly 50% year-on-year.
Ele.me users who searched "send flowers on Qixi" were also offered the chance to attach a digital message. Loved ones received the message when they opened Ele.me today. Most of these love poets live in Shanghai, Beijing and Guangzhou followed by Hangzhou, Shenzhen and Suzhou.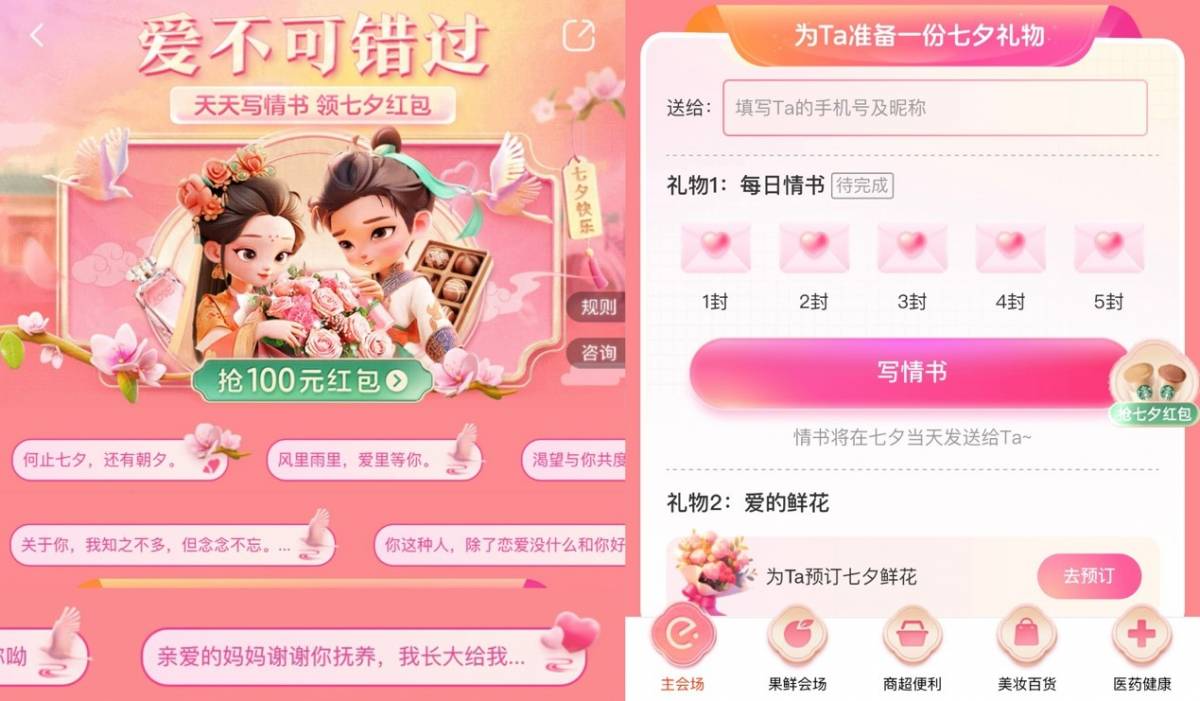 Women Speak Out
Women are no longer only the wooed, they are also courting love. Ele.me said over 60% of the scribes were female this Qixi, 45% were born after 2000, and 7% were aged 45 or above.
The proportion of women ordering flowers also swelled to 47% from 42% in previous years, and the volume of flowers ordered by women jumped 70% year-on-year, said Ele.me.
Ele.me is leveraging the China commerce platforms within the Alibaba holding company and its data technology to expand offerings from shopping to services, further tapping into new addressable markets for consumption in China. Ele.me enables consumers to use Ele.me, Alipay and Taobao mobile apps to order meals, food, groceries, FMCG, flowers and pharmaceutical products online. It also provides last-mile logistics services to deliver products.
Say It With Flowers
"Long-distance relationships" are blossoming across China, according to Ele.me's data. More consumers are placing orders for their loved ones online rather than handing them over in person. The number of orders placed "off-site" across the country increased by 3.3 times compared with 2019. Among them, consumers in Shanghai, Beijing and Hangzhou ranked among the top three in the country in terms of order volume for takeaway flowers for their loved ones in other cities.
"I didn't expect to write you a love letter in this way. Even though we are thousands of kilometers apart, the sense of ceremony and romance are still important," said one romantic in a digital message.
Red roses are perennially popular as a token of love, as well as colorful and expensive roses this Chinese Valentine's Day. Many people picked crushed-ice blue and cappuccino colored flowers this year to express their feelings.
Bouquets of red roses have multiplied in size to 19 or 33 stems, versus the 9 or 11 in previous years.
"To meet consumers' more diverse aesthetic preferences, this year's Qixi Festival, the platform collaborated with merchants to jointly launch a variety of differentiated and upgraded high-value flowers," said Li Hong, head of flowers at Ele.me in a statement.