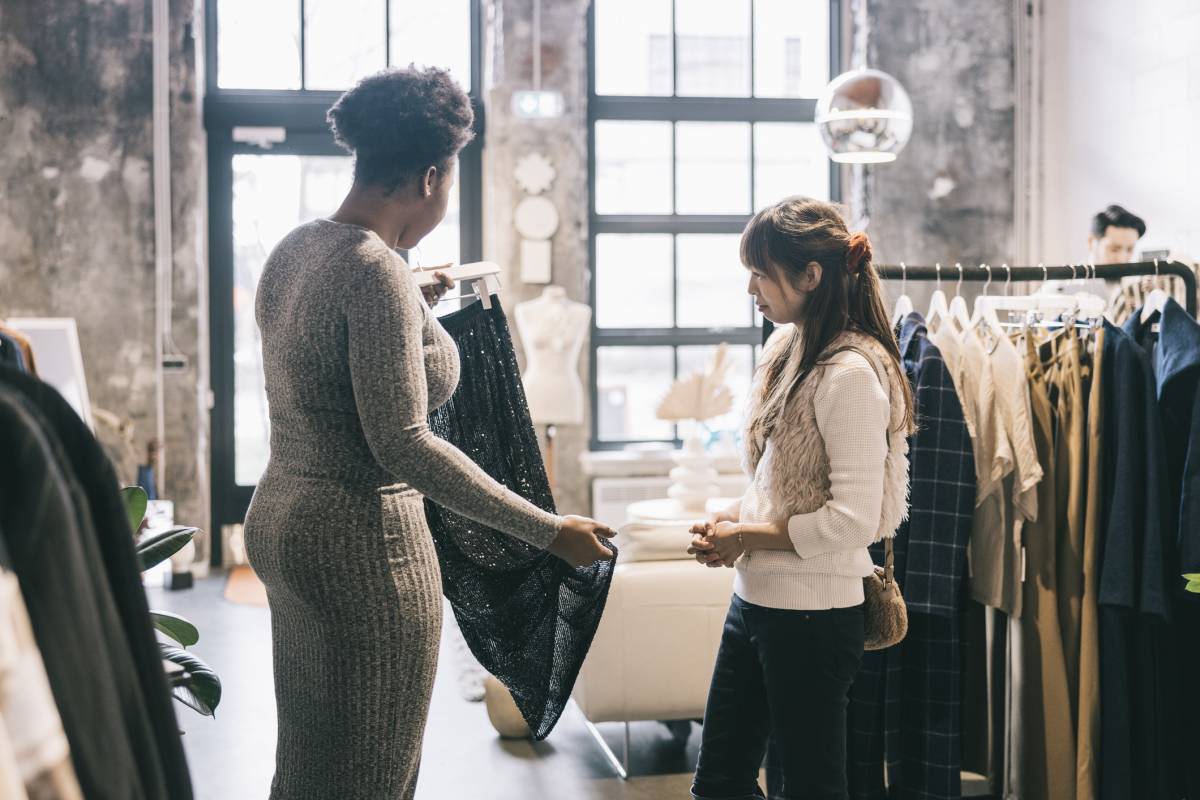 China's vast luxury goods sector can hardly be described as a niche market. For niche European brands, however, the country is fast becoming an unmissable growth opportunity.
Chinese consumers are increasingly seeking out distinctive products that resonate with their values and lifestyles rather than flaunting status symbols from famous fashion houses.
"When people start their journey with luxury, they naturally gravitate towards big brands. As time goes on and they become more sophisticated, they tend to start mixing in niche brands, which enable them to really demonstrate their unique character and personality," explained Chloe Reuter, Founding Partner of Gusto Collective, a consultancy.
According to research conducted by Bluebell Group, a brand curator and distributor in Asia, consumer interest in niche luxury brands jumped 34 percentage points in China from 2021 to 2022 – the biggest increase of the six Asian markets in its survey.
This growing appetite for new luxury labels is opening up opportunities for lesser-known brands to tap into the vast Chinese market.
Niche brands, by definition, lack the kind of mass appeal of the best-known luxury labels, which makes China's scale an important ingredient in growth strategies.
"We need to have a specific audience that likes what we do," said Rikard Frost, CEO of Filippa K, a Swedish brand that epitomizes Scandinavian minimalist chic. "You have to get your brand in front of a large audience," Frost told Alizila.
E-commerce platforms offer the opportunity to do just that. Given the sheer size of China's luxury market, even winning a small share can move the needle for a niche brand. Filippa K appears to be off to a strong start after having debuted in China with in October on China's largest cross-border online marketplace, Tmall Global.
Standing Out
Younger consumers, including Gen Zers and millennials, are leading the trend towards niche brands.
"To them, luxury is less about the status symbol, and increasingly more about identity, individuality, distinctiveness and values that are best encapsulated with niche brands," said Angelito Perez Tan, CEO of RTG Group Asia, specialists in luxury brand strategy.
"They have a strong desire to be the first to know and discover things."
A big motivator for consumers to seek out novel niche brands is the desire to differentiate themselves. After all, given the explosion of household disposable income in China, luxury brands are now commonplace in the country, according to Antonello Germano, an analyst of luxury market trends in China at Beijing-based Daxue Consulting.
Younger consumers in particular "want to feel part of a community of connoisseurs that recognise the value of even lesser-known niche brands," said Germano.
To engage with this segment successfully, global brands need to have a strong and distinct identity that appeals to Chinese buyers.
"When we decided to launch in China, we sought to learn as much as we could about how the characteristics of our brand would resonate with local consumers. We found that interest in sustainability and mindful consumption is growing fast, and customers are willing to pay for it," said Frost.
As a brand that has been committed to furthering sustainable solutions since its inception, Filippa K is well placed to tap into this demand, as is Hungarian fashion house Nanushka, a brand worn by the likes of Michelle Obama and Billie Eilish, which also launched on Tmall along with opening a store in Shanghai in October.
Nanushka CEO Péter Baldaszti was "frankly shocked by how much Chinese consumers are educated on the topic of sustainability – considerably more than consumers in other markets, even Western ones."
Baldaszti saw this as an opportunity to establish a meaningful conversation about sustainability with Nanushka's local audience.
"There is so much greenwashing going on now, and many brands speak so vaguely about sustainability and claim certain sustainability credentials without living up to that promise. So we feel that being transparent with our Chinese customers and community will be key."
Connecting With Customers
Mireia Llusia-Lindh, Founder and Director of London-based luxury handbag brand DeMellier, sees the value of honest and open communication with Chinese consumers.
"Chinese customers will research your brand and product more extensively before purchasing, so your product pages need to be very comprehensive and your customer services team very knowledgeable," said. DeMellier, which produces sustainably crafted bags in Spain and Italy, also launched recently on Tmall.
Llusia-Lindh argues it is also important for brands to work with local partners to develop a targeted strategy for China.
"A one-size-fits-all approach won't work for the Chinese market," she added.
Frost echoes that sentiment, stressing it is vital that niche brands find and work with strong local partners.
"China is a big, complex market. You need to have access to knowledge and ideas about how the brand can operate and communicate in the market," he said.
Brands seeking to break into the China market need to appreciate that communicating their identity in the country can be an expensive affair.
"Niche brands that are serious about gaining a presence need to be visible on social media, have regular campaigns, create local content, host events and work with celebrities and influencers. You need so much to keep going – and so, if you're a smaller brand, it's going to be tougher," said Reuter.
James Yang, a partner at consultancy Bain & Company focusing on consumer products, retail and strategy, sees big changes in the way brands communicate with customers in China.
"Across the board, it's just going to be a lot simpler and more direct, with deeper messages and cleaner promotion mechanics across the channels," he said.
"Every dollar you gain is a very hard-fought victory. The only sustainable way to do that is to build up loyalty and stickiness with customers."
Brands recognise the importance of listening to their customers – not just to sell more items, but to understand their tastes.
"Nanushka is a very community-driven brand. I love spending time in our stores to actually meet customers and get to know them better," said Baldaszti. "You can do a similar thing online if you actually manage the relationship well. This direct relationship is the most important factor in building an omni-channel approach to the market."
Given the appetite for niche brands among China's luxury consumers, it is a safe bet that more international brands will have a chance to develop communities of their own as the market matures.