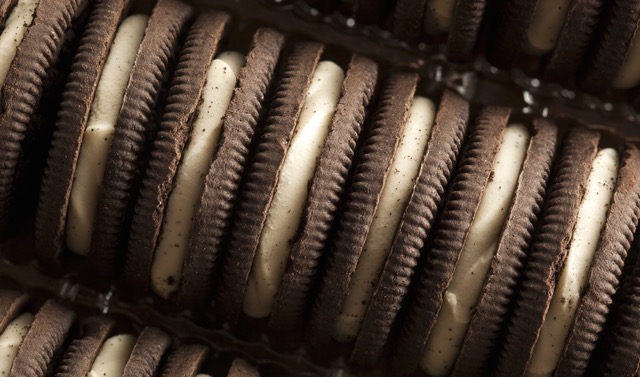 Mondelēz International, maker of Oreo cookies and Cadbury eggs, has struck a strategic partnership with e-commerce giant Alibaba Group in an attempt to expand its footprint in the crucial China market. It's the first such tie-up with a Chinese e-retailer for the U.S.-based snack maker.
The agreement will allow Mondelēz to leverage Alibaba's ecosystem of e-commerce, marketing and logistics companies to better target and engage Chinese consumers. In a statement released on Thursday, Mondelēz said the partnership is a "significant step" toward reaching its goal of generating $1 billion in global e-commerce revenue by 2020.
"Snacking is a fast-growing sector for the e-commerce market in China and Alibaba is a powerful partner to help us capture our share of that growth by expanding our distribution channels and improving our brands' accessibility in both rural and urban Chinese markets," Mondelēz Chief Growth Office Tim Cofer said in a statement.
Mondelēz also will increase its investment in it's existing storefront on Tmall.com, Alibaba's business-to-consumer online marketplace, by offering Tmall shoppers awiderrange of products and launching new products exclusively through the platform. One such product, "Oreo Colorfilled," which lets consumers design their own Oreo packaging, will launch in May. Oreo Colorfilled was first tested in the U.S. market last fall.
Mondelƒìz said its sales on Tmall—its flagship store opened in 2011—quadrupled last year, though it declined to offer exact figures. While about 10 percent of snacks sales in China currently take place online, Mondelez said the channel is expanding quickly and the deal with Alibaba will help to capture a share of that growth.
Today's announcement is part of a larger move by Alibaba to give merchants selling on its online marketplaces a full suite of services that includes marketing, cloud computing, supply chain management and data analytics. Brands such as Unilever and Germany's Metro Group have already signed on.
"We look forward to helping Mondelēz International fully utilize our e-commerce ecosystem and technology infrastructure to successfully build their brands and effectively reach the 407 million annual active buyers on our China retail marketplaces who are looking for quality international products that Mondelēz International provides," Alibaba Group Vice President Jet Jing said in the statement.
Mondelēz China President Stephen Maher noted that both companies also see the importance in targeting China's rural consumers. Alibaba and Mondelēz have aggressive projects to broaden their reach to China's smaller cities and rural areas and both companies "share the common goal of expanding distribution channels and improving product accessibility," Maher said.
Mondelēz isn't alone among foreign snacks and candy companies looking to tap the enormous growth potential of China's consumer market. U.S. chocolate giant Hershey's also has stores on both Tmall.com and Alibaba's cross-border e-commerce marketplace Tmall Global. In an interview with Alizila last month, Hershey's e-commerce director, Sylvia Fu, explained why online sales were a core part of the company's business strategy.
"At the moment, e-commerce is still a small portion of our total sales in China," she said. "But this part of the business has a huge potential to leapfrog in the years ahead in light of its rapid growth and huge opportunity."