As the pandemic grinds on, Radha Beauty has seen its early pivot to digital commerce pay off, with the U.S. skincare brand's online sales flourishing in the face of adversity.
The tech-savvy manufacturer, which produces essential oils and haircare and beauty products from natural ingredients, has even seen its online sales during Covid-19 exceed its take from holiday sales last year. The Ohio-based small business prides itself on what it calls a "farm-to-consumer" model that traces ingredients to their origins to ensure safety and transparency. While some companies have suffered during the coronavirus outbreak, Radha said it has been scaling up its workforce to keep up with surging demand.
"Covid has had an absolute impact in the area. It's been feast or famine for companies," said Radha Beauty CEO Chris Longo. He observed that sales of companies with digital infrastructure in place were more likely to have been spared from the virus.
In the past few years, Radha has rapidly expanded its digital footprint in the U.S. and globally, including through the launch of its first online store in China via Tmall Global, Alibaba Group's cross-border e-commerce site. Longo said platforms like Tmall Global allowed the company to continue connecting with consumers who were increasingly turning to the internet to get their beauty fixes amid the pandemic.
WATCH: Radha Beauty brings natural products to international consumers
His insight was in line with a May study by global management consultancy McKinsey & Company, which pointed to signs that the beauty industry could prove more resilient to the impact of Covid-19, compared to other sectors. And as beauty salons shut down, skincare, haircare and bath-and-body products benefited particularly from the rise of self-care and do-it-yourself pampering trends.
"China's one of those markets where, shockingly, with all of the turmoil going on with Covid, the consumers are still buying and our brand is still growing. It seems somehow they're miraculously growing through all of this," added Longo.
Innovating for Chinese Consumers
Radha Beauty's Tmall Global store, which launched in June 2018, has attracted a strong following for its top-selling products, such as its Vitamin C Serum and Miracle Retinol Moisturizer. The brand attributes its popularity to the natural-beauty trend gaining momentum in the market, as well as an increasing demand for quality imported products.
Longo said Chinese consumers are particularly sensitive to the quality and authenticity of beauty products.
"There is a responsibility when you have a product like this, when people put it on their faces every day. It has to be absolutely what it says it is," he said.
The fast-evolving nature of the China market also forced the brand to upgrade its operations. Within a half-year, the brand revolutionized its processes to produce new, high-quality materials fast enough to meet the appetite of Chinese consumers. Radha is now capable of incubating products in as fast as six months, while it would typically take a traditional beauty company years to bring a product to fruition.
To drive brand awareness, Radha Beauty made use of digital technologies such as livestreaming on Tmall Global. Recently, it collaborated with Austin Li, one of China's leading beauty influencers, to promote its products in his livestreaming session, which sold over $200,000 worth of the brand's Vitamin C Serum.
"It's absolutely mind-blowing," Longo said, adding that he was amazed by the use of livestreaming on Tmall Global and Alibaba's other platforms and its power to drive phenomenal sales. "They understand the influencer marketing better, I think, than any other platform out there. Their consumers really trust in that process as well."
In a report released last month, research and advisory firm Gartner said livestreaming has become not only a vital sales channel for beauty brands, but also a vehicle for product education in China. Danielle Bailey, managing vice president of Gartner, said Chinese consumers are heavily influenced by key opinion leaders, from big names to micro-influencers.
Small Town, Big Ambitions
Last summer, Radha Beauty moved its headquarters from New Jersey to Aurora, Ohio, a small town just outside of Cleveland, where the bulk of its manufacturing facilities are located. Moving the company's functions, from shipping to analytics, to the site of production was part of an effort to streamline operations and, ultimately, ensure the quality of its products. By year-end, the company took a step further and insourced all of Radha's manufacturing processes so it could completely supervise the supply chain.
Longo, who was born and raised in the Buckeye state, pointed to the robust work ethic in the region and how people take pride in being the backbone and the hub of manufacturing in the U.S.
"You see that common fabric throughout the Midwest. There is a great workforce of people who are passionate about what they do," he said.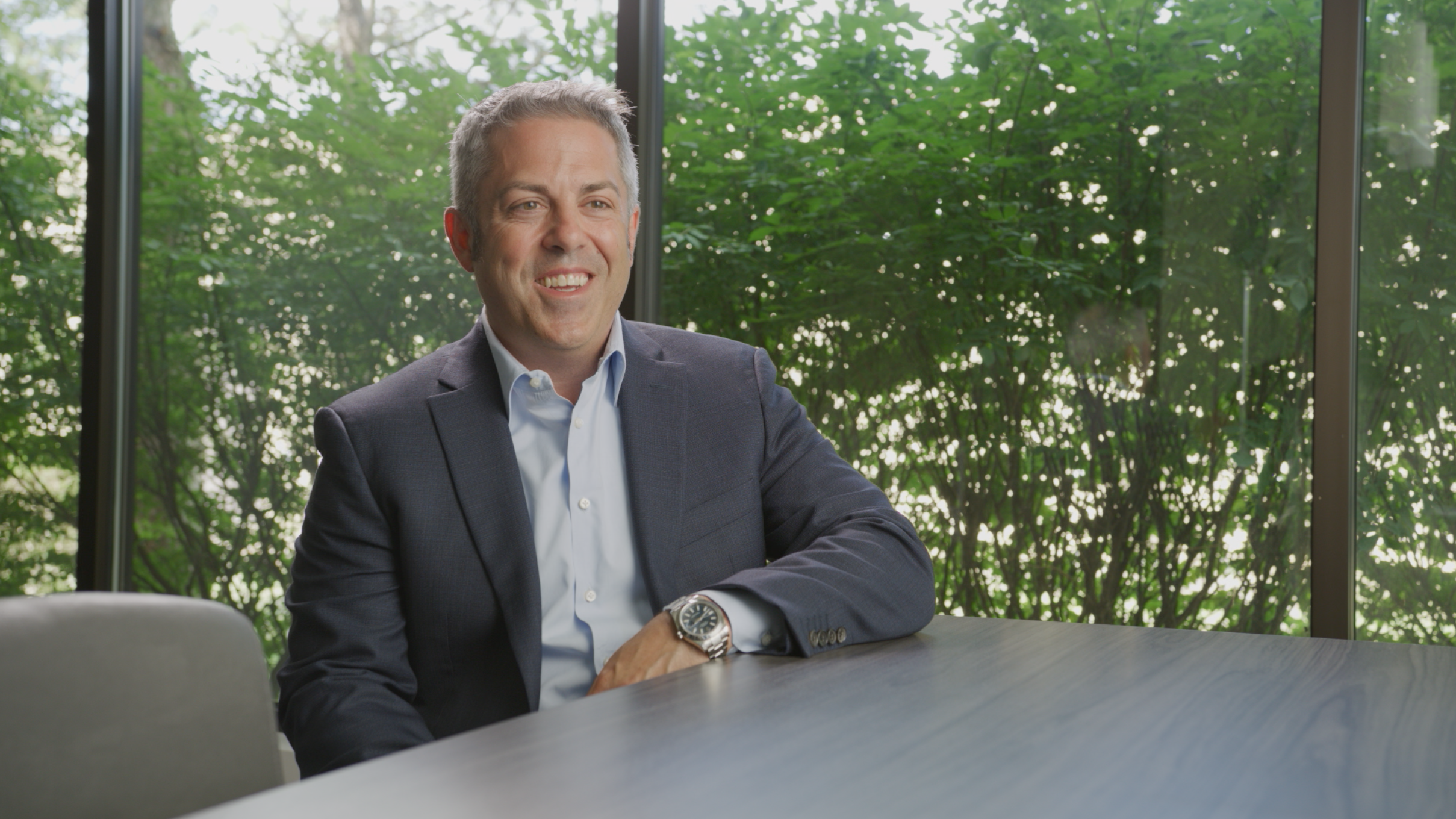 Radha Beauty now employs nearly 300 people in Aurora and plans to take on more staff to help with the uptick in demand.
Aurora City Council member Reva Barner said thriving small businesses like Radha Beauty produce a ripple effect across their local economies and help communities prosper.
"It's very refreshing to have someone who lives in the community and is going to invest in the community and has a successful business that's going to employ people in our cities as well," said Barner. "It's a phenomenal line that Chris has developed in Alibaba. Sometimes you have to step out of that box of the routine that we've been doing and just look at a different way of doing business."
Digital Commerce Powering Global Growth
While Radha Beauty still has a lot of work to do to grow in the U.S., Longo said Alibaba has given the company a platform in China as well to provide products to customers and has played an essential role in helping it navigate through the country's complex regulatory and compliance environment.
"It's absolutely fueling the growth of this company," he added. "Tmall and Alibaba are out there working hard to help companies grow and help bring their products to consumers. I don't see other platforms pushing as hard as them. It's a great partnership."
Going forward, Radha Beauty plans to add more new products to its lineup for Chinese consumers. Its goal is to become one of the largest independent beauty brands in the market. The success it has seen so far in China has also shown there are other markets worth exploring to help the brand diversify its presence. The company is now planning expansions into over a dozen more regions worldwide.
"I think we've just scratched the surface," Longo said.
Sign up for our newsletter to receive the latest Alibaba updates in your inbox every week.