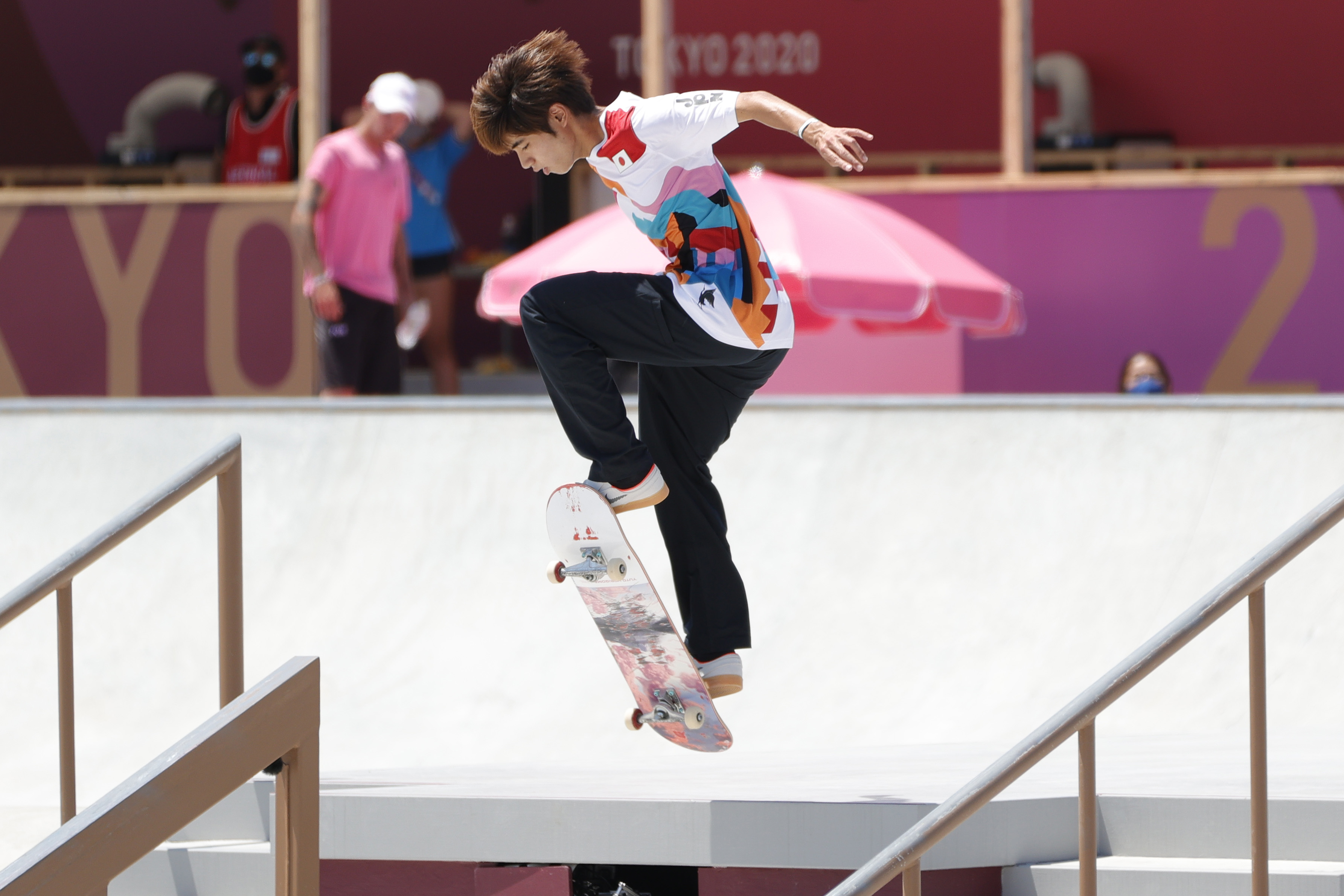 Skateboarding made its Olympic debut at the Tokyo 2020 Games raising the sport's profile globally and boosting sales of boards across e-commerce giant Alibaba Group's ecosystem.
Skateboarders, who have been playing cat-and-mouse with park officials and town councils globally for decades, finally won recognition as mainstream athletes at this year's Games taking place between July 23 and August 8.
The Olympians compete on street and park courses designed for both regular and goofy stance skateboarders as well as all genders.
The drama of skateboarding's Olympic debut was heightened by Japan, the host nation, winning two gold medals in the street category. Hometeam's Yuto Horigome was the first person to win a gold medal in skateboarding at the Olympics, while Momiji Nishiya took gold in the women's street skateboarding.  
As millions tuned in to watch the world's largest sporting event, sales of skateboarding gear rocketed on Alibaba's digital marketplaces. Young audiences widely follow skateboarders across social media and their colorful clothing inspires urban fashion trends and can make or break a young label.
The number of skateboard products on Alibaba's cross-border marketplace AliExpress doubled year on year.
Viewers were captivated by skateboarders' tricks, including jumps (ollies), flips and mid-air spins, grounded in the sport's street-culture roots and wanted to test their prowess on their own boards.
Demand for electric skateboards also skyrocketed this year, particularly in developed markets, including Europe and the U.S., despite their higher price tag of around $500 each. Sales of roller skates jumped over 10 times year on year.
The Olympics included skateboarding in its lineup to include and inspire a younger generation of athletes and sports fans. All three medalists in the women's street category were teenagers.
Sales in other sports-related product categories also climbed on AliExpress in recent weeks, including gear and gadgets for hiking, golfing, water sports and cycling.
Sales of projectors took off on B2B cross-border marketplace Alibaba.com in the past three weeks, during the buildup to the Olympic Games.
In particular, portable, high-definition projectors with built-in Android systems were in high demand for people looking to watch the Games live on a big screen.
The category grew 111% year-on-year on average in transaction volumes, with host nation Japan leading demand with an increase of 113% year on year.

Sign up for our newsletter to receive the latest Alibaba updates in your inbox every week