The coronavirus pandemic has created additional challenges this year for merchants participating in Alibaba's 11.11 Global Shopping Festival – the largest of its kind on the planet.
During the festival that runs from late October to mid-November, the number of shoppers relying on Cainiao Network, Alibaba Group's logistics arm, to deliver, literally, is greater than the combined populations of Brazil, France, the U.S., Russia and Mexico.
"Behind every great shopping festival is great logistics, efficiently and reliably meeting great consumer expectations," said William Xiong, Cainiao's chief strategist and general manager for export logistics, in a statement on Monday.
Cainiao is seeking to keep everything running smoothly, even as the size of the festival grows. Alibaba forecasts a record 900 million shoppers, and 290,000 merchants will participate this year, sealing 14 million deals during the mega sale.
Cainiao upgraded its network readiness, from outfitting its smart warehouses, rolling out distribution centers and smart lockers, to devising a process that efficiently combine multiple parcels to a single address.
To help brands deliver their goods to consumers in time for 11.11, Cainiao has pre-stocked over 300 million goods from 87 countries and regions in warehouses in China.
The goal is to help merchants avoid shipping delays, reducing customer dissatisfaction and improving store ratings and revenue, said Xiong. Instead of developing their own logistics network from scratch, merchants can focus on product design and overseas marketing.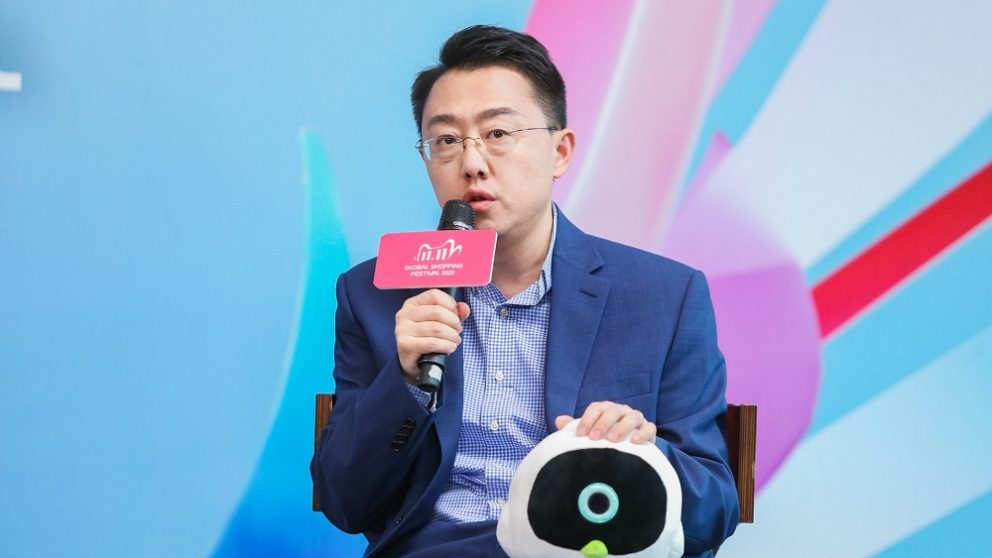 Globally, supply chain backlogs have piled up while ships and airplanes are delayed. Intermittent lockdowns have caused brands to lose weeks of production time. Close to 90% of U.S. small business owners reported that supply chain disruptions have impacted their operations, per the National Federation of Independent Business.
The stakes are high, particularly for smaller companies that see China as a growth market and 11.11 in particular as an opportunity to test products and get closer to Chinese consumers.
"Big brands and merchants have relatively more resources to deal with different scenarios and crisis. But for domestic or overseas small and medium-sized merchants, they are more vulnerable to uncertainties like the pandemic," James Zhao, general manager of global supply chain at Cainiao, told Alizila.
For digitally native haircare brand, Vegamour, continuous access to its products helps ensure the best results.
"We can't run out; that would let our customers down. So, whatever it takes to get [goods] here, we have to do that," Daniel Hodgdon, founder and CEO of haircare brand Vegamour, told Alizila from their Los Angeles headquarters.
Faced with a backlog of ships in the port of Los Angeles, Vegamour switched to air freight to get its products to China on time for 11.11. It also lent on support from Alibaba's cross-border marketplace Tmall Global.
"They've kind of bent over backwards to make it as foolproof as possible," said Hodgdon.
Early Bird Gets the Worm
Tmall Global prepares overseas brands as early as March to iron out any logistical wrinkles ahead of time.
The platform's supply chain shares a rolling forecast of 11.11 preparations with brands, in addition to suggestions for pre-stocking products in bonded warehouses. Recently onboarded brands receive extra support.
Tmall Global helps brands roll with the punches, and much like the boy scouts, they prepare for the worst. For example, if poor weather conditions cause flight cancellations between Los Angeles and Shanghai, the goods are quickly redirected to nearby cities.
Preparation looks like it will pay off as China looks set to become the first country in history with more sales online than offline. Chinese consumers will buy US$2.78 trillion worth of goods online in 2021, according to market research company eMarketer.
Tried and Tested
When cross-border e-commerce surged at the height of the pandemic, Cainiao called on its network of 3,000 logistics partners in order to accurately identify and make the most of available resources.
"Cainiao has been continuously improving its capabilities by working with the partners to overcome uncertainties," said Zhao. "We can eliminate the uncertainties by using the network, coupled with some data-driven predictions and technology."
For cross-border shoppers in North and Southeast Asia, Cainiao helped merchants on Alibaba's e-commerce sites Tmall, Taobao and Lazada secure additional cargo space in over 1,350 flights and 150 trucks, as well as 210 sea freight trips with 1,170 containers.
"The cross-border e-commerce market is still very large," said Zhao. "We look forward to continuing to create value through cooperation with merchants and partners."
The pandemic has also inspired innovation. Cainiao recently outfitted its smart warehouses in China with full-chain logistics services to better support the export needs of merchants, while AI-powered smart order consolidation combines multiple parcels to a single address into one package for shipment.
Cutting-edge changes such as these jibe with the platform's hybrid approach embracing owned assets, lease holding and industry partnerships for the benefit of merchants and sellers.
"Tapping into Cainiao's vast logistics network globally was the key, especially during the pandemic [when there are so many uncertainties]," Tony Shan, head of Tmall Global for the Americas, told Alizila.
These measures also make life easier for shoppers, who can sit back, relax and wait for their shampoo, hair curler, energy-efficient refrigerator —or whichever of the 14 million deals they picked — to arrive.